Adorable Kitten Can't Stop Smiling During Her First Visit To The Beach
Visiting a place that we have always wanted to go to hits differently. We can't stop smiling and we just tend to enjoy the moment in the best possible manner.
For some, a beach is a place that they love to visit.
I can still remember the first time I visited a beach, the smell of that salty sea, the cold air breezing by, and the warm sand. Everything was just perfect.
Recently, a kitten went to the beach with her owners, and the visit that she had is pretty similar to the one that we can remember.
Semsema Mahmoud, the owner of the cat, posted images of her cat visiting the beach for the first time on Facebook.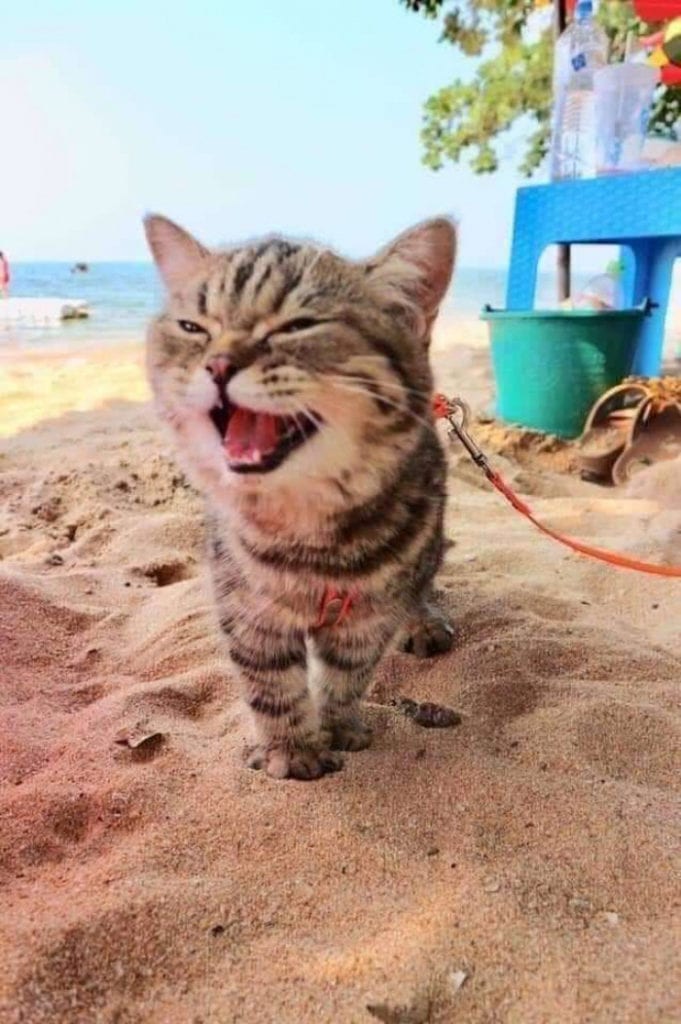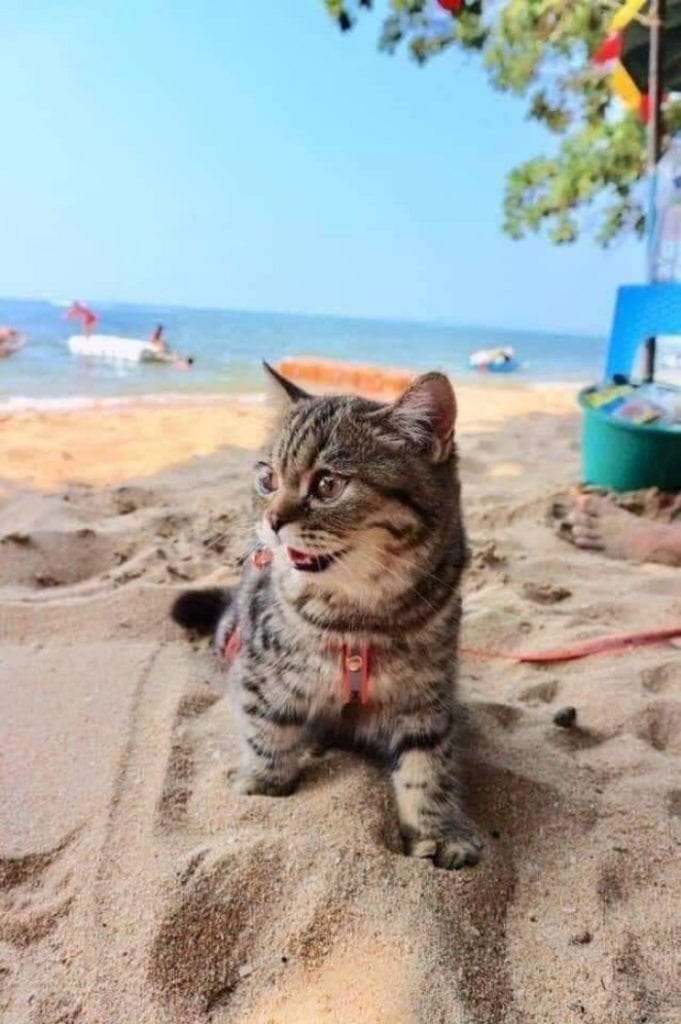 All you can see in the images that she shared are smiles of the cat, showing that she is a happy feline getting to witness something she had never felt before.
What do you have to say about the images that we shared above? Let us know what you think by leaving a comment below!
Also, share these images or links with your friends and make their day better!