Angry Kenyan Villagers Hack Elephant To Death In Disturbing Video
In a disturbing video that is currently being widely shared on Twitter, you can see angry Kenyan villagers hacking an elephant to death.
In the disturbing video, you can see a gang of armed men with axes and machetes.
Somewhere in Kenya.

Disheartening. People killing an Elephant 😥😥😥

Share! Retweet. #SaveOurWildlife pic.twitter.com/Q13EwW5VTL

— Gen Panian (@Olepanian) November 19, 2019
The men could be seen slashing the injured animal as it falls to the ground.
According to local reports, the incident happened in June 2018 in the Imeny Forest, which is located near Meru City in Kenya.
After the video went viral on Twitter, authorities launched a fresh investigation.
At the time of the incident, authorities rushed to save the badly injured elephant by traveling to the city.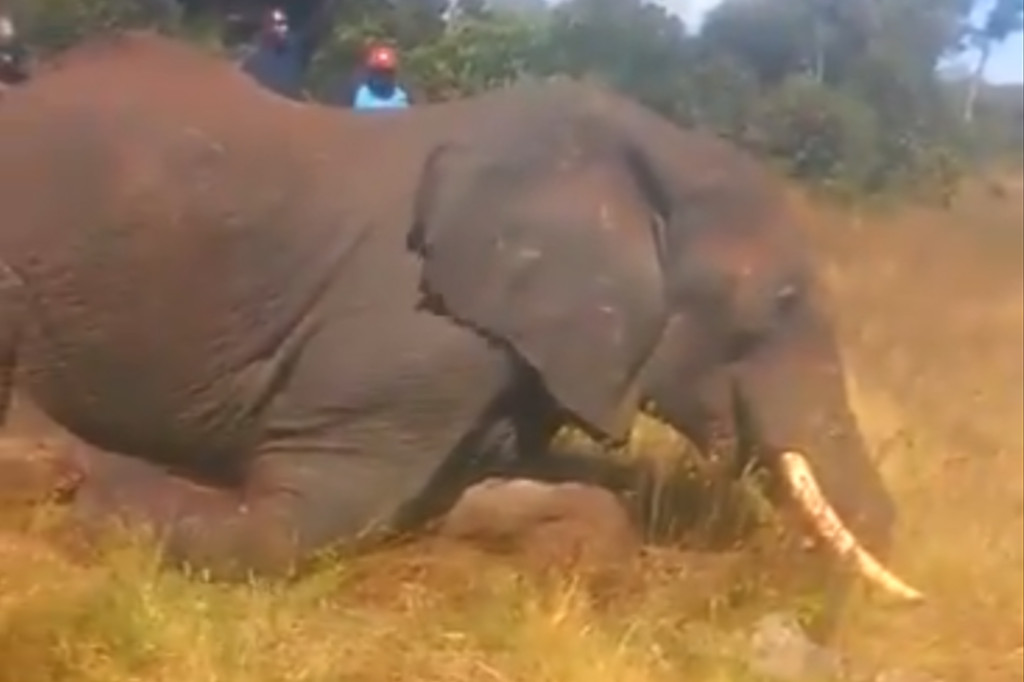 Unfortunately, the animal died out of the horrible injuries it had sustained from the brutal and heartless attack.
The Kenya Wildlife Service confirmed that an investigation for the case has been launched to catch the people who are seen in the video.
In a statement that was released on Twitter, the Kenya Wildlife Service said, "The residents came out with pangas, axes and machetes to chase away the elephants. However, the second one fell into a large hole created by the removal of a tree stump, broke its leg and was unable to run away."
They added, "Residents managed to catch up with the elephant and hacked it to death. By the time the Kenya Wildlife Services arrived at the scene, the culprits had escaped."
The video shows the elephant lying on the ground with a huge wound on the back of its right leg.
The video also shows the back of the elephant full of knife-like wounds.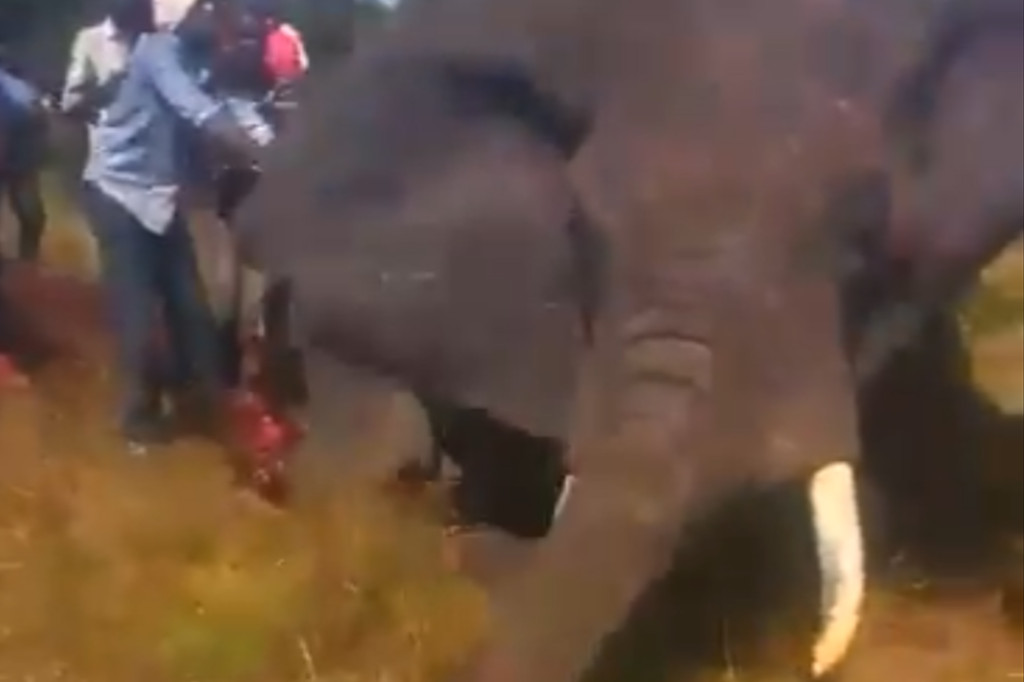 It is still unclear what caused the villagers to brutally attack the poor elephant.
The graphic video shows the elephant trying to get up and escape the attacks of the villagers, but it failed.
Talking about the video, the Kenya Wildlife Service said, "The video clip currently being circulated was not presented at that time, hence follow-up was not conclusive. However, now that KWS is in possession of the video, the culprits will be pursued and arrested with the help of local authorities."
Since 1973, elephant hunting has been banned in Kenya.
If found guilty in poaching and killing the large animals, a person can face life sentence and can be fined $200,000.