Couple Stopped At Airport Security Checkup After They Accidentally Packed Pet Cat In Hand Luggage
A couple that was heading to the Big Apple was stopped at the airport after the security personnel at the airport realized that there was a cat inside the hand luggage.
Nick and Voirrey Coole were shocked after they realized that their cat, Candy, climbed into their luggage.
The kitty climbed out their hand luggage when they were at the security checkpoint.
While passing through the security, the couple was brought into a room and was told about the shocking discovery.
Nick said that Candy is always looking for bags, boxes, and other tight places so she could hide inside.
Nick said, "Our hand luggage didn't have much in so we could bring shopping home. But Candy, our cat, found a way in and off to the airport we all went. Airport security were all very puzzled and repeatedly asked if the bag was ours after it had been through the scanner."
Nick shared the incident on Facebook.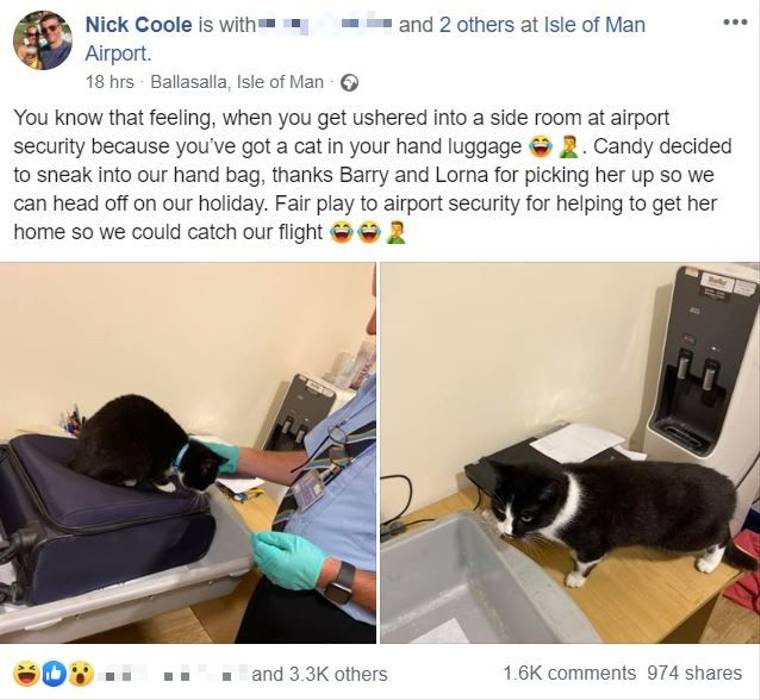 Nick said, "You know that feeling when you get ushered into a side room at airport security because you've got a cat in your hand luggage?"
Nick added, "Candy decided to sneak into our handbag, thanks Barry and Lorna for picking her up so we can head off on our holiday. Fair play to airport security for helping to get her home so we could catch our flight."
When the staff of the airport realized that the incident was a mistake, they just laughed it off and even petted Candy, the sneaky kitten.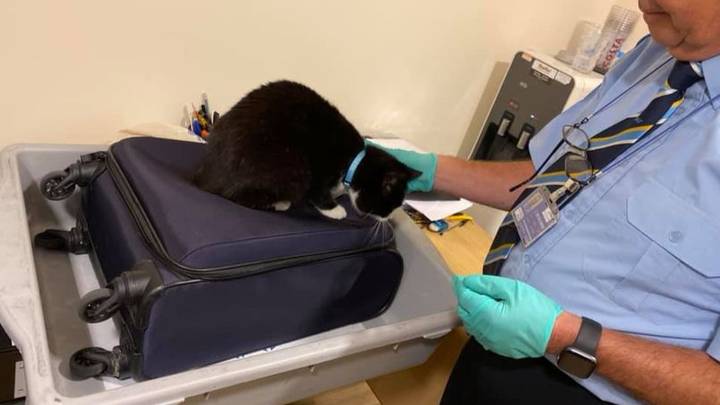 Nick and Voirrey went on to catch their flight to the United States of America.
Before you leave out to a new country, you should double-check your bag and see if your pet cat is in there.