Dog Wanders Into Family's House Looking For A New Home, Gets Adopted
Lakisha Smith, a mother, was running errands when she realized that she forgot something in her house one day, so she drove back home to get it. Upon calling her daughter and asked her to bring it out to her, she noticed that there was a dog sitting in her yard.
The dog looked like he was in rough shape, and as Smith and her daughter walked by him, he stared, looking like he needed help.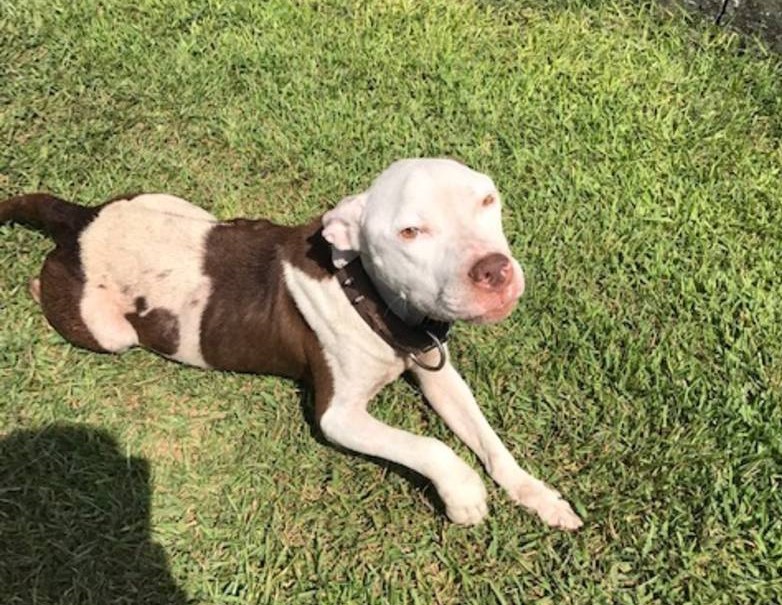 The daughter of Smith walked over and carefully pet the dog, who they later named Poppy.
Poppy accepted the love that he got, and the family realized that they could not just leave the dog alone in the backyard.
During an interview with Smith, she told The Dodo:
I told her to feed him because he looked like he was starving. He was thirsty and very dehydrated. When I came back from running errands, my husband Trey and our daughter Ja'Mya and I bathed him. He was infested with fleas, had thinning hair and was very dirty.
Smith made Poppy a bed that evening and did her best to make him as comfortable as possible.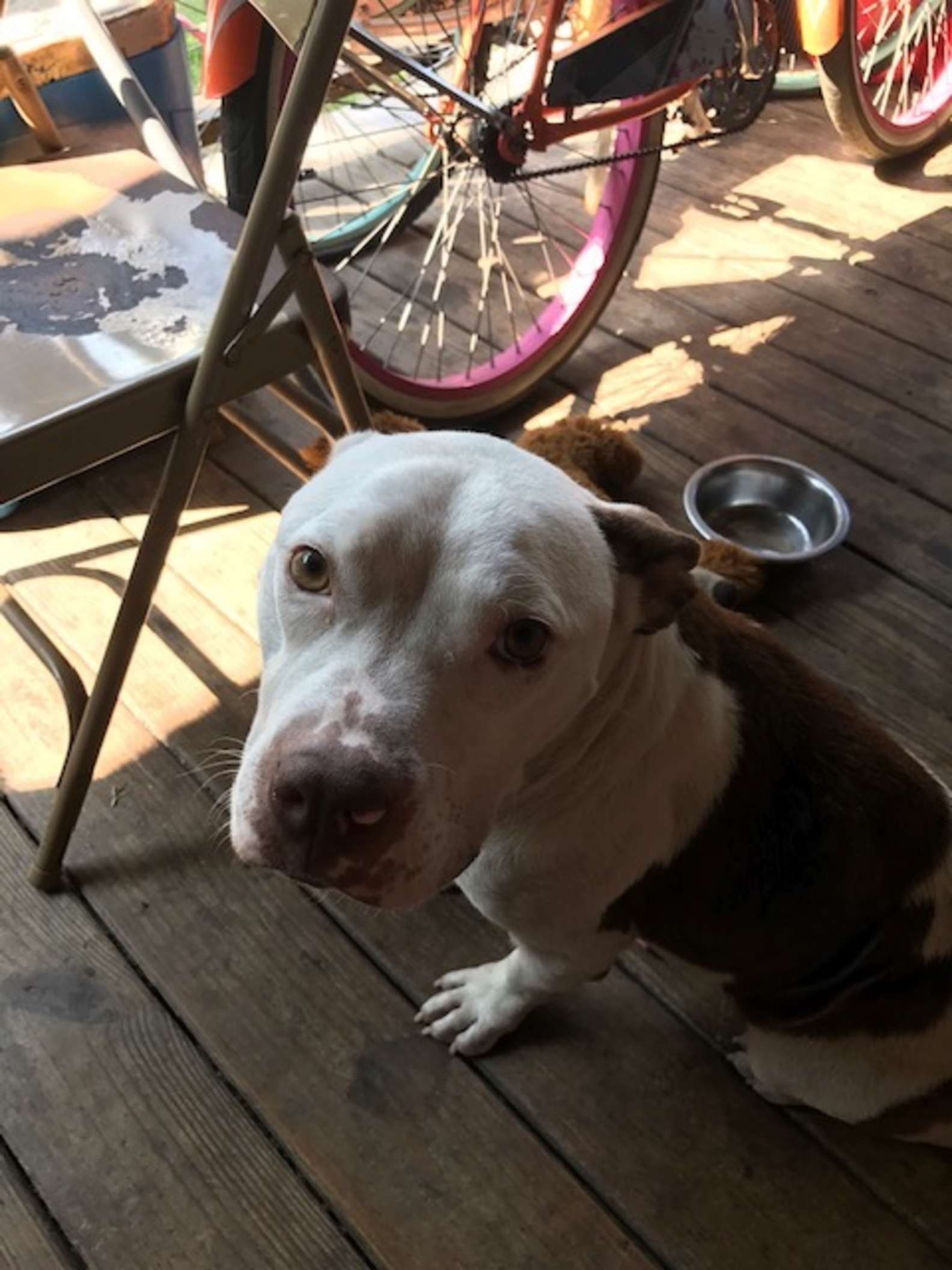 A day after the incident, Smith shared images of Poppy all over the internet and took her to a local shelter and a vet to get him scanned for a microchip and see if anyone had been looking for him.
The search for his potential owners, but it came up empty.
The family of Smith got relieved by this news, as they began to fall in love with Poppy.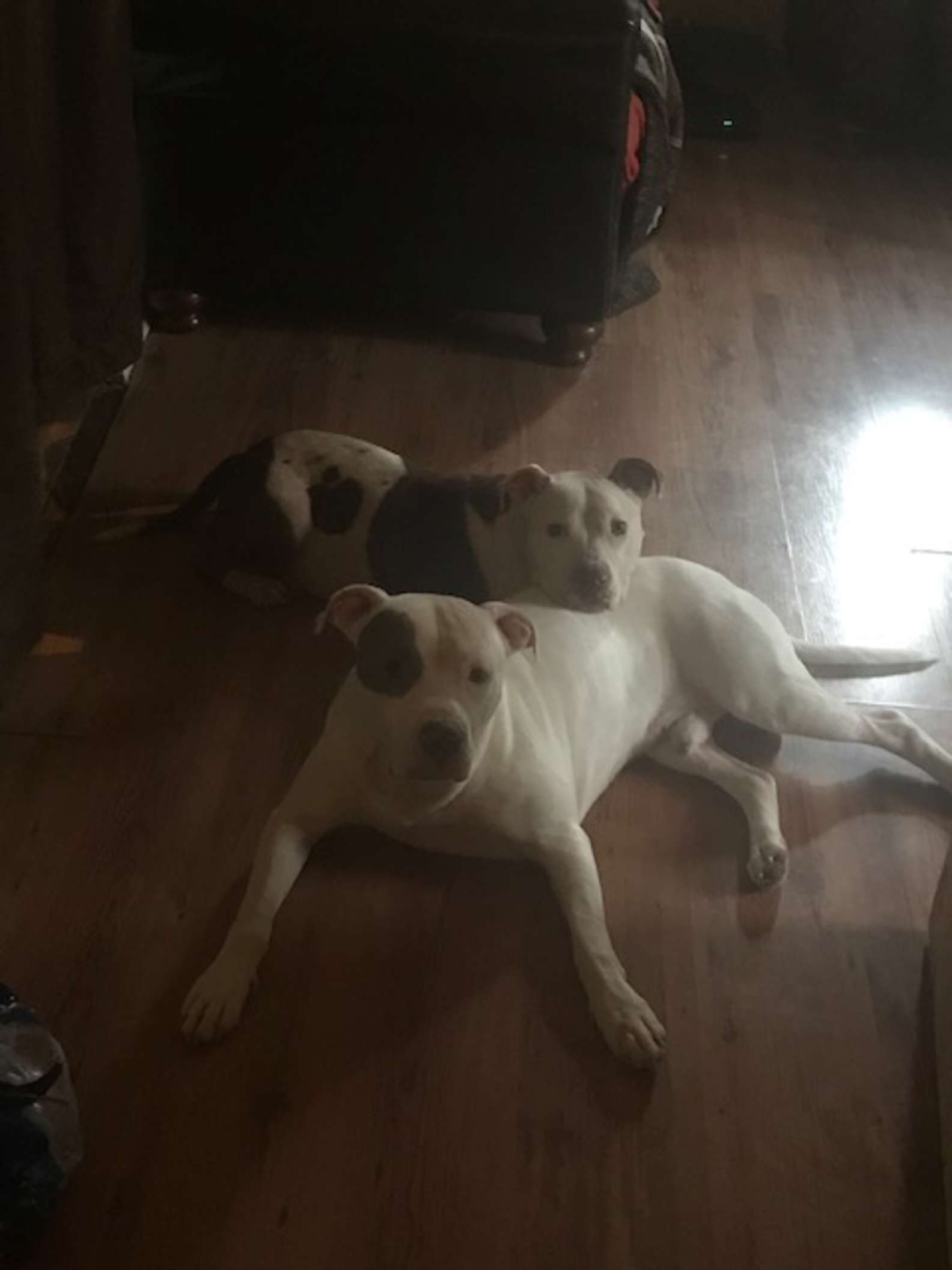 Initially, Poppy was hesitant about his new house and needed some time to learn to trust.
He started to warm up and bond up with his new family, it did not take him long to get comfortable too!
One day, a man reached out to Smith on Facebook saying that he was the owner of Poppy.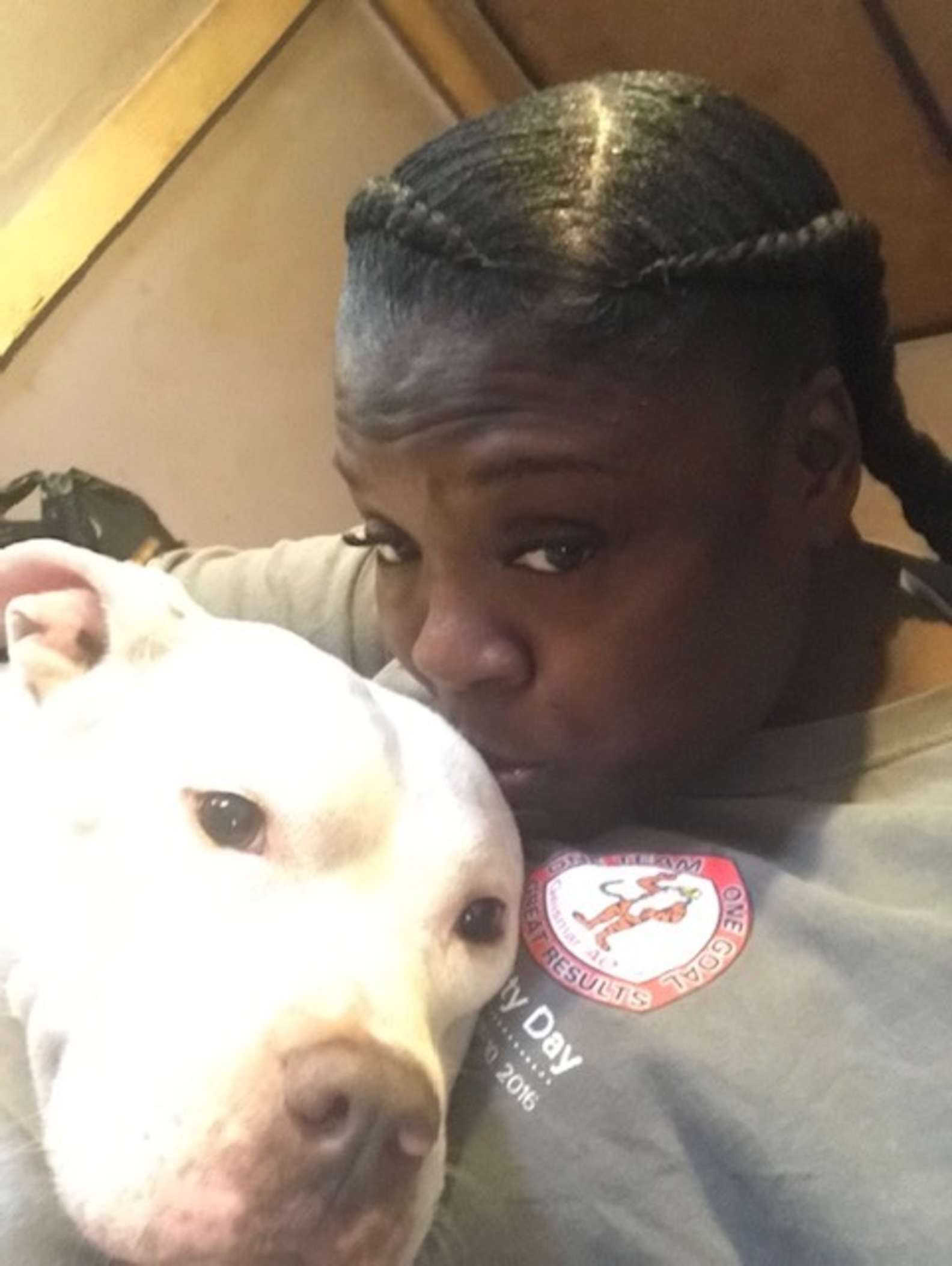 Everyone in the family was crushed, as they started to consider the dog as a member of their family.
But the good thing is that the man saw how much the Smith family loved Poppy, so he decided to let them keep him.
The Smith family said that the guy just walked away and said "you have a good home now".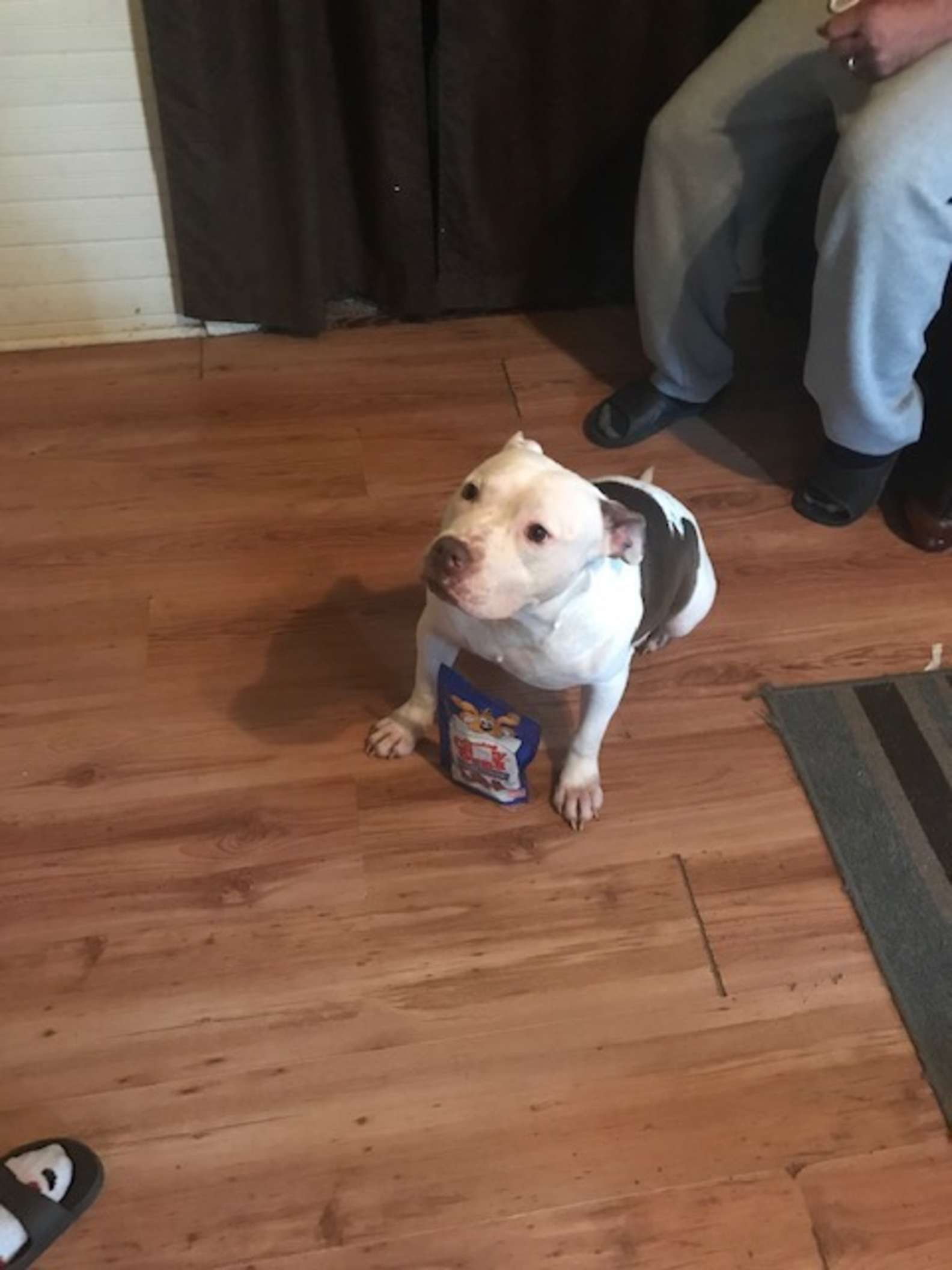 From that moment, Poppy officially became a member of the Smith family.
It has been 2 years since Poppy wandered got into the house of the Smith family.
It's just amazing to think about that Poppy and the Smith family just clicked right away.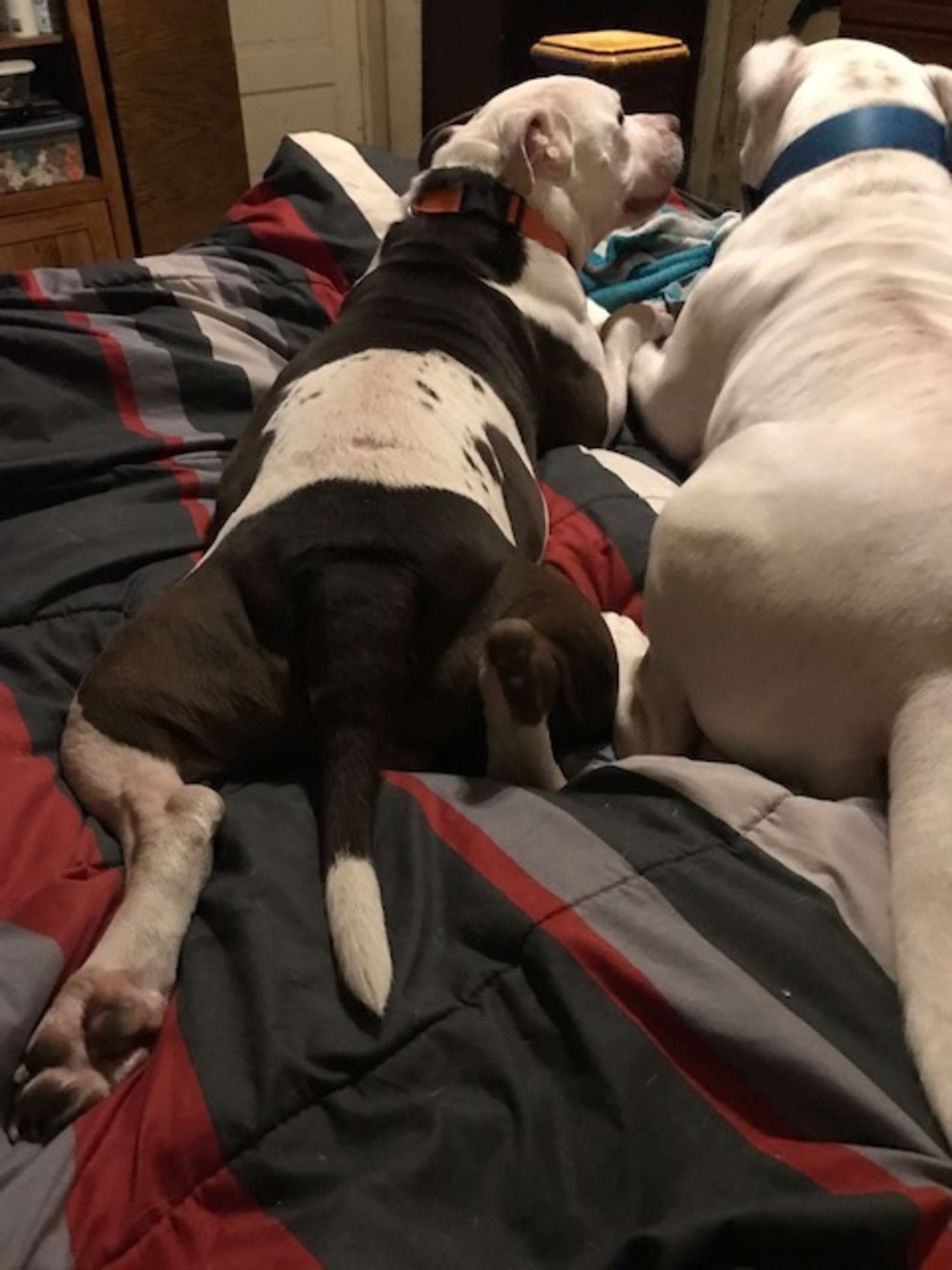 Poppy found the best family in the world, and now they could not imagine their lives without each other.