Eastern Brown Snake Turns Silver As It Slithers Into Australian Woman's Backyard
The eastern brown snake is considered as one of the world's deadliest snakes, and one in Australia was so different as it looked completely different.
The snake was unrecognizable as it turned silver after slithering into an Australian woman's backyard.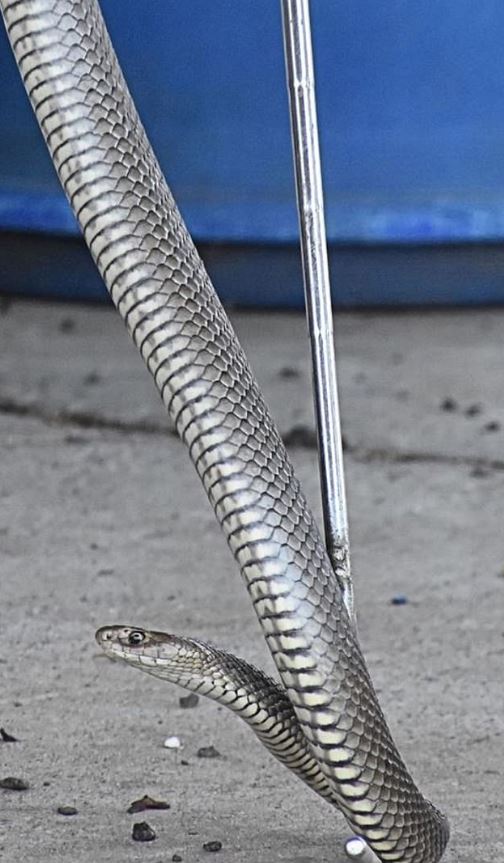 Reports suggest that the one and a half meter Eastern Brown Snake was captured at a house in East Cessnock in New South Wales, Australia on Wednesday this week.
Residents who saw the snake did not have a clue about how dangerous it was because it was covered in silver paint, which should have been its natural brown color.
Paul Hampton, the captain of the Cessnock Rescue Squad, captured the animal.
Hampton said some brown snakes turn grey before they change their color.
Hampton explained, "They get quite a lot of different color variations and just before they shed they get a silvery color."
He added, "It's the second most venomous land snake in the world."
The woman who owned the house stepped on the snake that was carrying a mouse in its mouth.
The rescue group was called to the house so the snake could be caught.
The group rescued the snake and released it into a bush in a nearby area.
When it comes to snakes, Hampton had some words for people.
The snake catcher said, "Don't try and identify them. Just assume all snakes are venomous and stay away from them."
Eastern Brown Snakes are found all over the east coast of Australia and they are capable of growing to up to 2 and a half meters.
The venom that it carries is so dangerous that it is capable of killing a person in less than 30 minutes if left untreated.
The Eastern Brown Snakes are responsible for killing the most people than any other snake species in the world.