Man Wakes Up To Find Dog In Bed, Realizes He Adopted Her During Drunken Night Out
Sometimes, we just need a night out and a couple of drinks to allow some things to get off our chest, but sometimes, those 2 to 3 drinks become more and we end up doing things that we might regret in the future.
A man in Thailand did that, but luckily, he did something that he will not regret, instead, he did something that allowed him to change someone's life.
Yutthaphum Kaewekhem, from Bangkok, Thailand, went out to have some fun with his friends, but he ended up drinking too much alcohol.
The next morning, he was shocked because he saw a dog in his bed.
It turned out that Book, the nickname of Yutthaphum, found a stray dog outside a restaurant when he was drunk, and at that moment, he decided that he would bring the dog with him.
After realizing that the dog was a stray and was abandoned, Book officially decided to adopt the pooch.
Moota, the name of the dog, found her forever home when her owner was having fun and was drunk.
The story of Book went viral on social media, especially in Thailand.
The best thing about this is that the friends of Yutthaphum caught everything in cam and the entire thing is just hilarious.
After some time, Yutthaphum went back to the restaurant where he found the dog to ask if someone had lost their dog.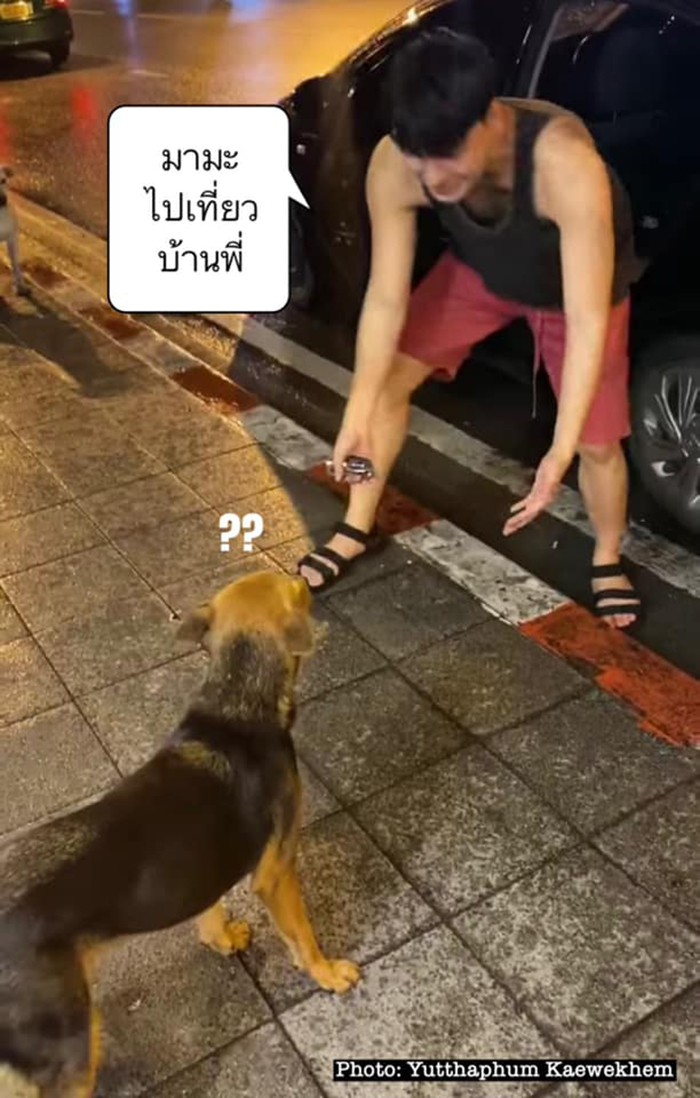 He wanted to do this to make sure that he would not be accused of kidnapping someone's dog.
The owners of the restaurant later told the man that the pooch was abandoned by its owners and a was living in the streets.
Yutthaphum, who was sober when he went to the restaurant, officially decided to adopt the friendly dog.
He got her a collar, some food, gave her a nice little bath, and brought the dog to a vet in the area to make sure that she was in a good condition.
What are your thoughts about this amazing and hilarious story? Let us know what you think by leaving a comment below!