Police Capture Massive 14ft Snake After It Was Spotted At A Construction Site
The authorities in Scotland were called in to rescue a massive 14ft snake after it was spotted roaming freely at a construction site.
A video that was shared on social media shows the serpent lying on the grass near a pub on the Drumfrochar Road in Greenock.
According to reports, the snake was placed near a mini van before the animal welfare officers took it away.
The Scotland Police has announced that the incident was real and the snake was around 14 ft long.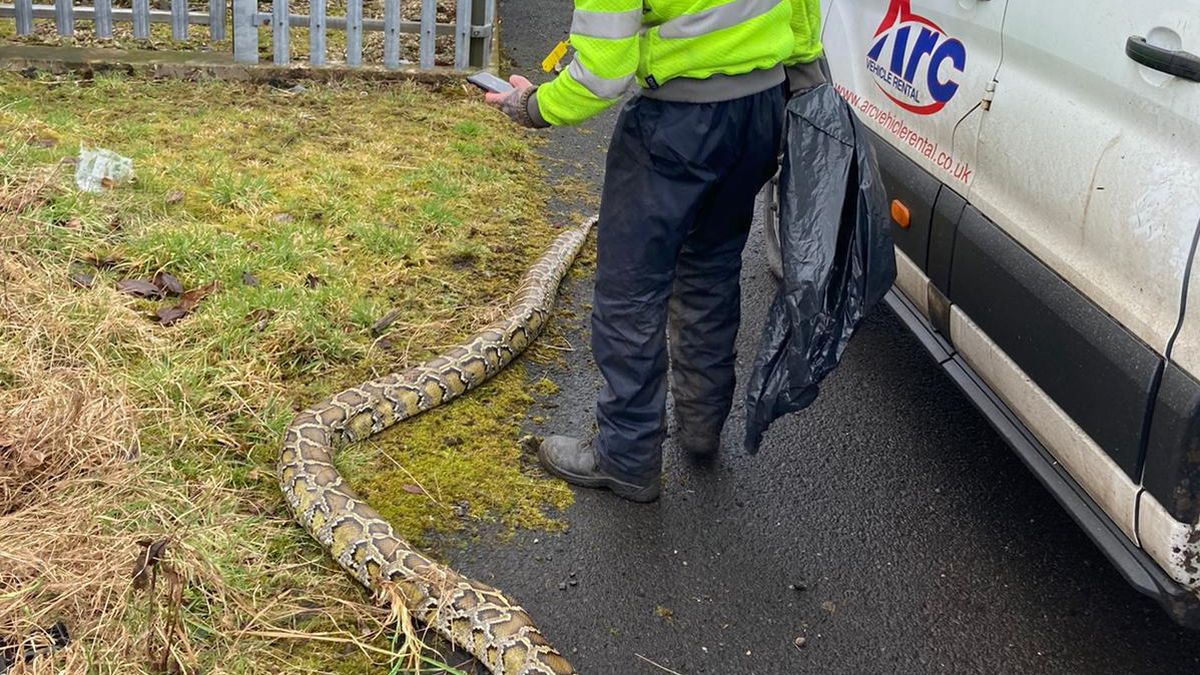 That is one long snake to be roaming around freely near humans.
The snake is currently being cared and examined at a local veterinary clinic, said a report by Daily Star.
Inspector Paul Thompson at Greenock Police Station released a statement about the incident, saying:
Officers are currently dealing with the reports of a number of sightings of large snakes in the Greenock and Gourock area. I would urge anyone who may come across a snake not to approach it, but to call police reporting its position. At this stage we are carrying out local inquiries in order to establish if anyone is missing any snakes.
What are your thoughts on the police capturing such big snake? Let us know what you think about it by leaving a comment in the comments section below!