Retired Military Dog Receives PDSA Dickin Medal For Tackling Al-Qaeda Insurgents
Nothing but respect.
A retired military dog has received the Victoria Cross for Animals after successfully tackling Al-Qaeda insurgents in 2019.
4-year-old Kuno, a Belgian Shepherd Malinois, was rewarded with the PDSA Dickin Medal for his bravery and devotion to his duty.
In 2019, Kuno reportedly charged through gunfire in order to tackle a gunman.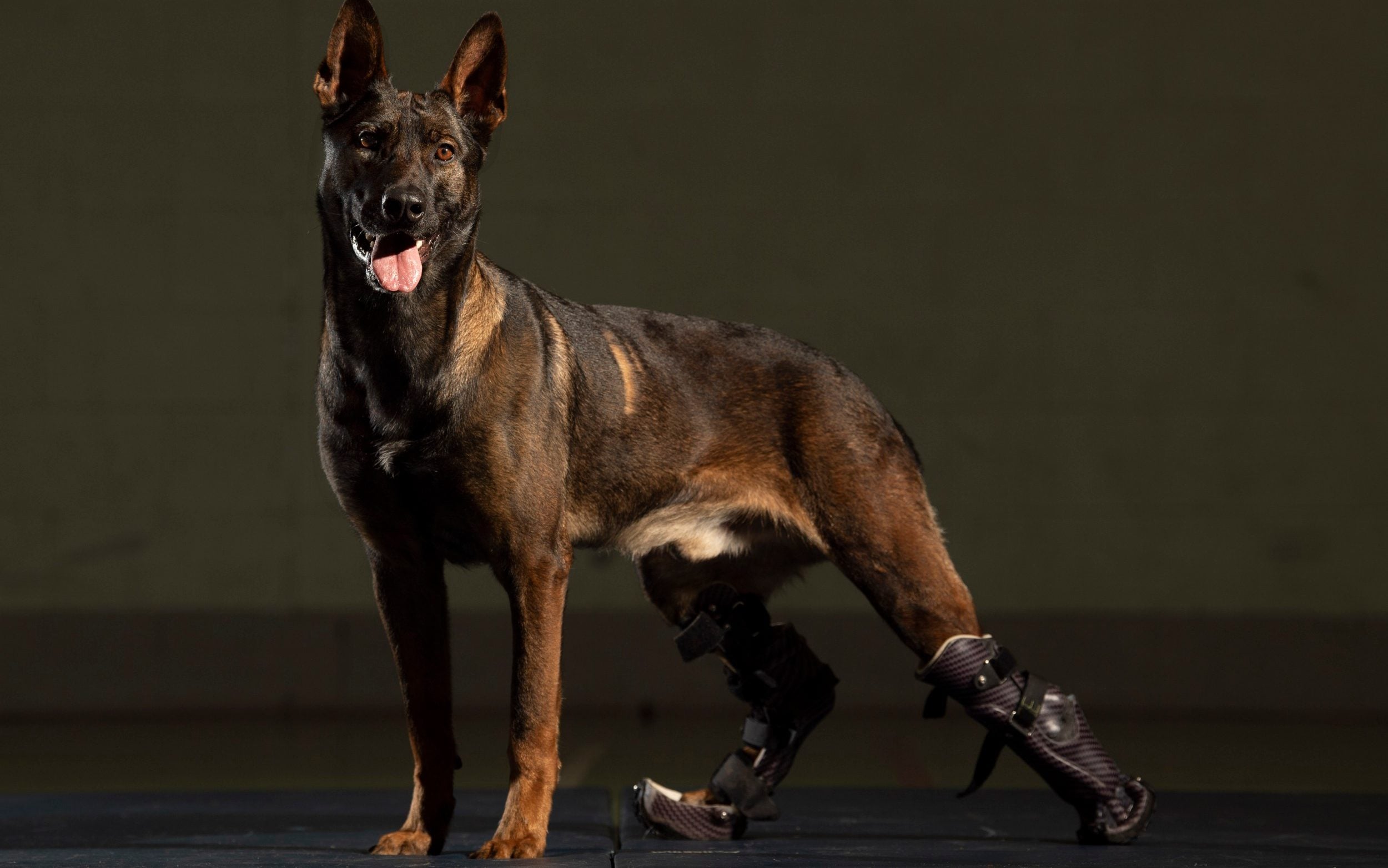 The attack that Kuno carried out made a huge change in the course of the attack, which also allowed them to complete the mission.
The sad part is that Kuno sustained bullet injuries in both his back legs.
He was given life-saving treatment by his handler and medics in the back of a helicopter.
The injuries of Kuno were so severe that he needed several operations before he was stable enough to be brought back to the United Kingdom.
He also had one of his back paws amputated. This was done in order to prevent a life-threatening infection.
Now, Kuno is thriving in his retirement and also the first UK military working dog to get prosthetic limbs.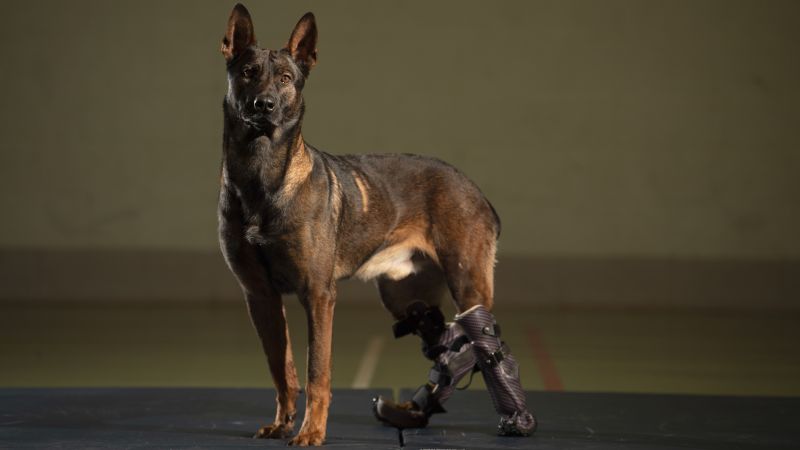 His efforts in the field were also complimented.
He was formally presented with his PDSA Dickin Medal, the animal equivalent of the Victoria Cross, through a virtual presentation (November 24, 2020).
He is the 72nd recipient of the award.
Jan McLoughlin, the PDSA Director General, released a statement about the actions of Kuno.
The statement reads:
Kuno is a true hero. His actions that day undoubtedly changed the course of a vital mission, saving multiple lives in the process. And despite serious, life changing injuries, he performed his duty without faltering. For this bravery and devotion to duty, we are honoured to welcome him as the latest recipient of the PDSA Dickin Medal.
Ben Wallace, the Defence Secretary, also thanked Kuno for the bravery that he showed on the battlefield.
In the statement that they released, Secretary Wallace said:
I'm delighted that Kuno will receive the PDSA Dickin Medal. It is testament to his training, tireless bravery and devotion to duty which undoubtedly saved lives that day. I am very proud of the role our military working dogs play on operations at home and abroad. Kuno's story reminds us of the lengths these animals go to keep us all safe.
Kuno is not the first one to receive such high honor.
35 dogs, 32 World War 2 messenger pigeons, 4 horses, and 1 cat have received such high honors.
What are your thoughts about Kuno and his bravery? Let us know what you think about them by leaving a comment in the comments section below!