Texas Trophy Hunter Pays $110,000 To Kill Rare Mountain Markhor Goat In Pakistan  
Bryan Harlan, a Texas trophy hunter, paid $110,000 to shoot down a rare mountain goat called Markhor in Pakistan.
The news was published by Dawm.com, a newspaper agency in Pakistan.
The report stated Bryan Harlan hunted the Markhor goat at the Sassi-Harmosh community conservation area.
After killing the extremely rare goat, Bryan said, "It was an easy and close shot and I am pleased to take this trophy."
Videos of Bryan sitting behind the goat have surfed the internet.
According to the Dallas Morning News, Bryan Harlan works as a banking executive based in Dallas.
The kill was allowed by the government of Pakistan.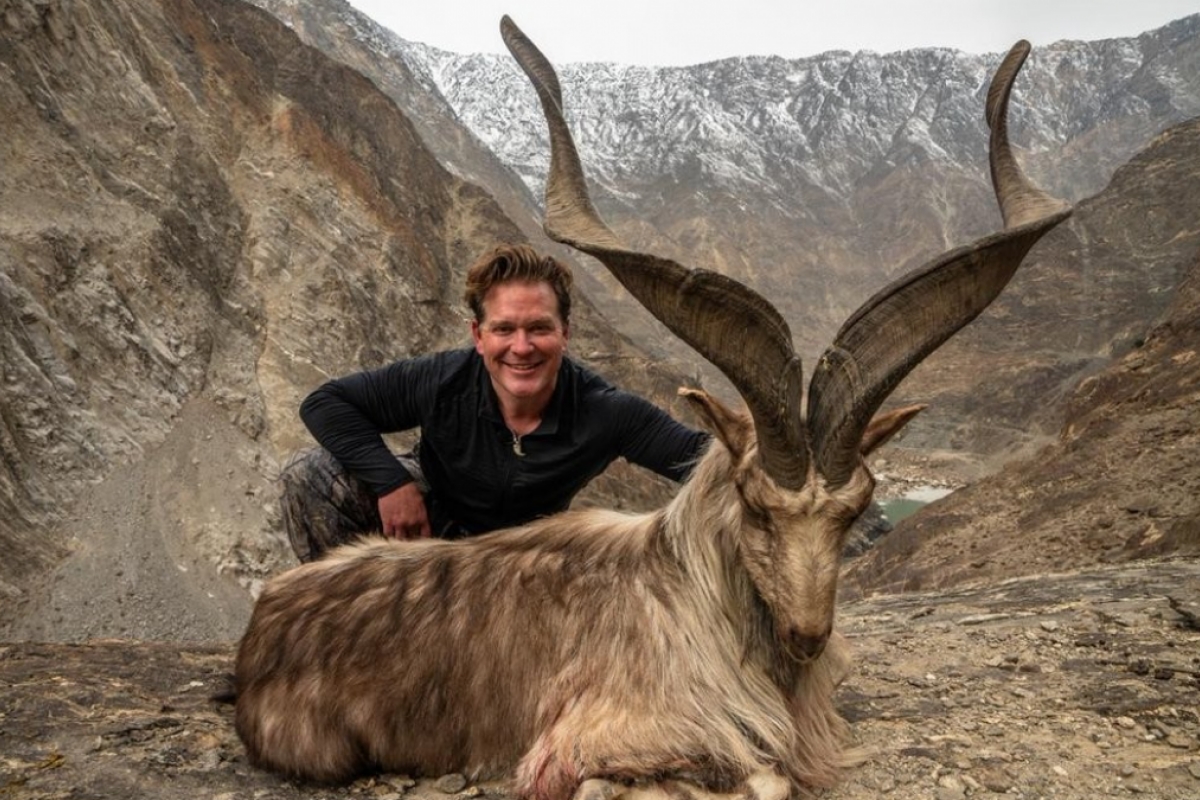 Earlier this year, the government of Pakistan auctioned 4 permits to hunt the markhor in 2019. 3 people have completed their hunts so far.
80 percent of the money that was paid to shoot down the animal will go to the local community, and the remaining 20 percent will go out to the wildlife department of Pakistan.
The trophy hunting of Bryan went viral after PETA, People for the Ethical Treatment of Animals, shared videos and pictures of mike with the goat on Twitter, a social media platform.
BREAKING: A man paid $110K so he could kill a rare mountain goat, just for the hell of it 😡

Goats are gentle individuals, NOT TROPHIES. RETWEET if you know hunting is for monsters.https://t.co/Y7LNOVW8CB

— PETA (@peta) February 12, 2019
PETA wrote on their twitter post, "Goats are gentle individuals, NOT TROPHIES."
The IUCN (International Union for Conservation of Nature) currently lists the Markhor as a "near threatened" on their Red List of Threatened Species.
Also Read: Canadian Couple Pose For Romantic Picture With A Lion That They Shot Dead
It is reported there are over 5,700 markhors left in the wild.
The Markhor is also the "national animal of Pakistan."