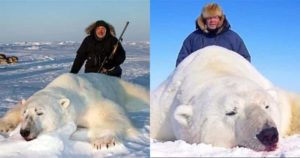 Trophy Hunters Pose With Dead Polar Bears For Company Advertisement Offering $44,000 Hunting Trips In Arctic Circle
Pictures of trophy hunters standing long slain polar bears are currently being used by a company for their advertisement of hunting trips in the Arctic Circle that costs up to $44,000.
It was recently reported that 5,000 polar bears were slain in part of hunting in the Canadian part of the Arctic Circle in the last couple of years.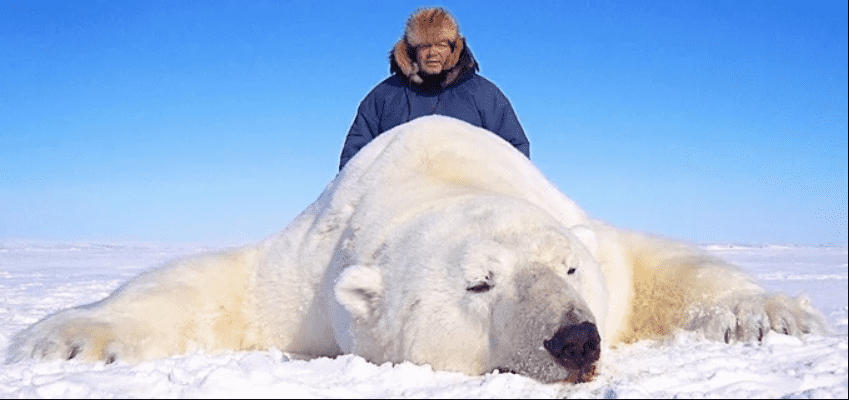 Hunting companies organize such hunts and trips.
Worldwide Trophy adventures, a Nebraska based hunting company, is currently offering hunters a second 10 day hunting trip during the hunting season.
According to the website of the company, the hunting package will offer services of an "experienced Inuit polar bear guide with a dog team throughout the duration of the hunt" as well as "field preparation of the trophy".
As of official numbers, there are only 20,000 and 25,000 polar bears left in the wild.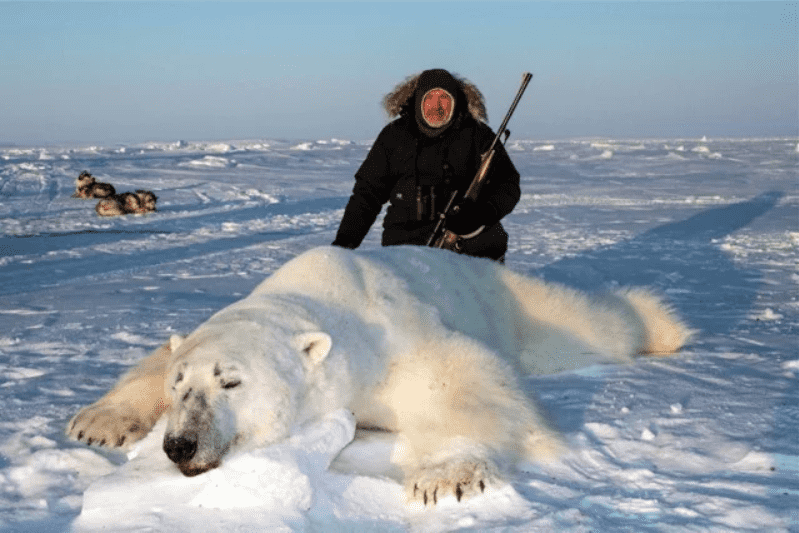 Polar bears are currently classified as vulnerable by the World Wildlife Fund.
These animals are only found in Canada, Alaska, Greenland, Denmark, Norway, and Russia.
The sad part about this is that they are not the only company that offers such opportunities.
Ameri-Cana Expeditions, a hunt organizer, promises high success rates and good trophy quality.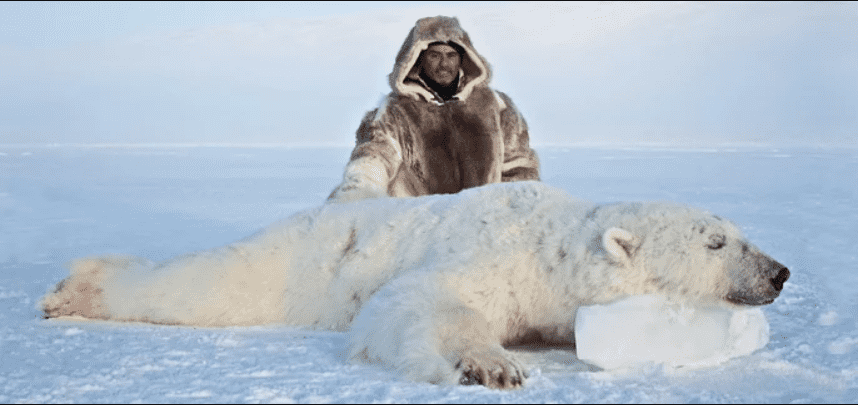 Their website boasts that they have been offering polar bear hunts for the last 30 years.
People are just getting heartless these days and the sad part about them is that no one is doing anything about it.