Jethmalani Says Dawood Ibrahim Wanted to Surrender, Chhota Shakeel Claims Advani, Pawar Did Not Allow
In an controversial interview ,Dawood Ibrahim's deputy and most trusted aide Chhota Shakeel has blamed senior BJP leader LK Advani for their decision not to return to India and face trial for the 1993 serial blasts in Mumbai.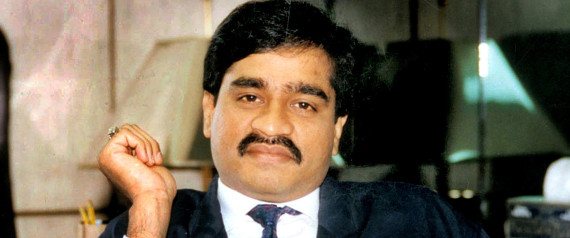 Shakeel told in an exclusive interview over phone from karachi on friday "When we wanted to come back after 1993, you people, your government didn't allow. Bhai had himself spoken that time to Ram Jethmalani, that too in London… baat ho gayi thi… But your ministry… that Advani played the game."  Advani was home minister during 1998-99 and then elevated to deputy prime minister under Atal Bihari Vajpayee. Shakeel added that neither Dawood or him wants to return to India any longer.
Confirming Shakeel's claim, former law minister Ram Jethmalani said both Dawood and Shakeel  had offered to surrender to Indian authorities in the 1990s, but Jethmalani blamed the Sharad Pawar-led Maharashtra government which had rejected the offer. Pawar was part of the Indian National Congress party at the time and then chief minister of Maharashtra.
Ram Jethmalani gave a proposition thats true, but it was conditional: Sharad Pawar on Dawood Ibrahim pic.twitter.com/pTZR38gKXY

— ANI (@ANI_news) July 4, 2015
Also Read :Woman Stripped Naked, Accused Include Army Jawan
Jethmalani told ANI that Dawood had told him he was not the mastermind behind the bomb blasts, and was ready to come back to face trial as long as he was not subjected to third degree torture. Jethmalani said that Dawood was not just scared that he would be beaten up, but that he would be "bumped off" in jail. "Dawood was not pleading guilty," he said."If they had evidence why did they (Congress) not extradite him?" said Jethmalani on Saturday. "And here was this man ready to come back. But no. (sic)"
According to Jethmalani, he and his son Mahesh, who is a senior advocate at the Bombay high court and also a BJP leader, wrote to Pawar about Dawood's demands, but the UPA government decided to reject Dawood's offer."I am no big fan of the UPA govt, they are utterly corrupt," said Jethmalani. "How can I say why they didn't want Dawood back. You can make the guess."
Meanwhile, Shakeel in his interview  mocked Indian authorities for periodically declaring that they would bring Dawood and his aides back to India and make them face the law. "Every time a new government comes, they make the first statement about us. Usko leke aayenge… ghus ke laayenge… Kya halwa hai? Bakri ka bachcha samajh ke rakha hai kya? (We'll bring him back… Do you think Dawood is a lamb that he can be brought back?)" he said.