Mother Wins £1m EuroMillions Prize 10 Minutes After Finding Out She Had Beaten Breast Cancer
A 55-year-old mother of 3 kids won £1m on the EuroMillions lottery 10 minutes after finding out that she had beaten breast cancer!
55-year-old Lynne Price of South Wales is a laundry worker.
After winning the lottery, Lynne decided to celebrate it by having a long relaxing soak in the bath.
According to reports, Lynne was insider her house in New Tredegar, South Wales, when she opened a letter that said her breast cancer scan results were clear.
A few moments later, David, her husband, rushed in through the door and told her that they'd scooped a million quid on the lottery.
During an interview with the local press, Lynne said, "I can't tell you what I said, it's too rude, but I was in total shock."
She added, "I was shaking and totally lost for words which never happens. I went and had a bath for two hours and just lay there trying to take it all in."
David was at work when he discovered that they had one of the winning codes for the EuroMillions Millionaire Maker.
And instead of telling Lynne on the phone, David when home to surprise his wife.
Talking about what happened, David said, "I went home to tell Lynne but she had some big news of her own. The letter saying she had the all-clear is worth more than a million to me."
Lynne was diagnosed with breast cancer in 2015 and went through breast cancer treatment.
Her latest scan was done in October this year, which indicated that the cancer is no longer there.
The couple is now planning to go on a huge holiday.
Lynne and David are also going to celebrate their 33rd wedding anniversary during their huge holiday.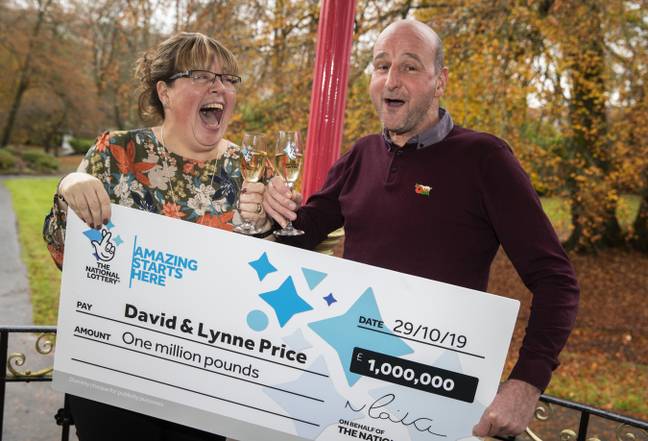 Another thing that amazed everyone is that their family has a history of winning big cash prizes.
According to reports, Lynne and David are distantly related to Ade Goodchild, who won £71m in March.
Judith, the sister of David, is part of a syndicate that won the jackpot back in the 1990s.
David works at the British Airways, where he's often called as "Lucky Dai" by his colleagues.
David said, "It's pretty amazing to have three big winners in one family. It [his nickname] was always a bit of a joke, but now it's really come true. I still can't quite believe it."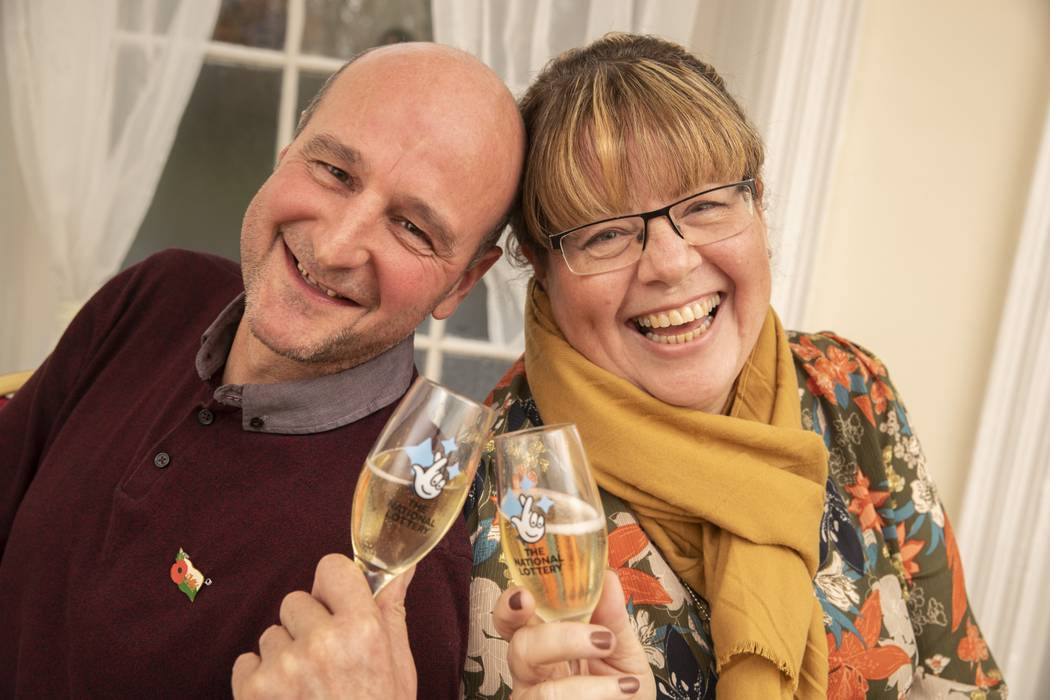 He added, "We've been doing the lottery since it started – you put your money on but you don't really expect to win a million."
David now wants to go on a climbing trip to Mount Everest's base camp.
The couple said they are going to work until they decide what to do with the money that they have.
The couple surely deserves the win!