Social Distancing: McDonald's Store Marks Out Where Customers Should Stand
A McDonald's store in the United Kingdom decided to placemark outs so customers could know where they should stand.
The amazing idea comes amidst the coronavirus outbreak, which has infected over 308,463 people all over the world.
22-year-old Ollie Smith was the one who took the images of the measures in a place that he visited in Cambridge at lunchtime on March 19, 2020.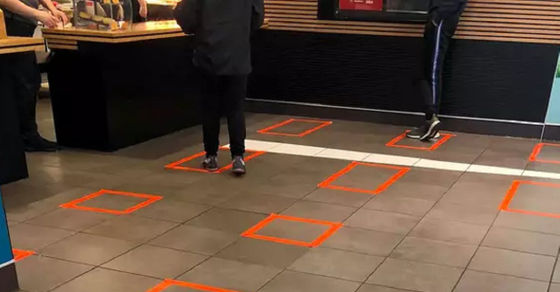 The boxes had been marked out with red tape and spaced 2-floor tiles apart from each other, so customers can stand away from each other as they wait for their food.
Smith, who is an apprentice aircraft engineer, said: "Nobody was told to stand in the boxes, but you knew what the intention of the boxes was for."
Smith said that the store inside was empty, but the drive-thru was packed.
He added, "I couldn't believe how real this was becoming. I felt bad for the staff who were working extremely hard on the drive-thru."
Earlier, the fast-food chain announced that they will be closing down all seating and children's play areas.
However, their toilets and handwashing facilities are open to everyone.
McDonald's in the United Kingdom is still open for delivery, drive-thru, and takeaway options.
Paul Pomroy, the McDonald's the UK and Ireland Boss, released a statement about the new plans of the fast-food restaurant.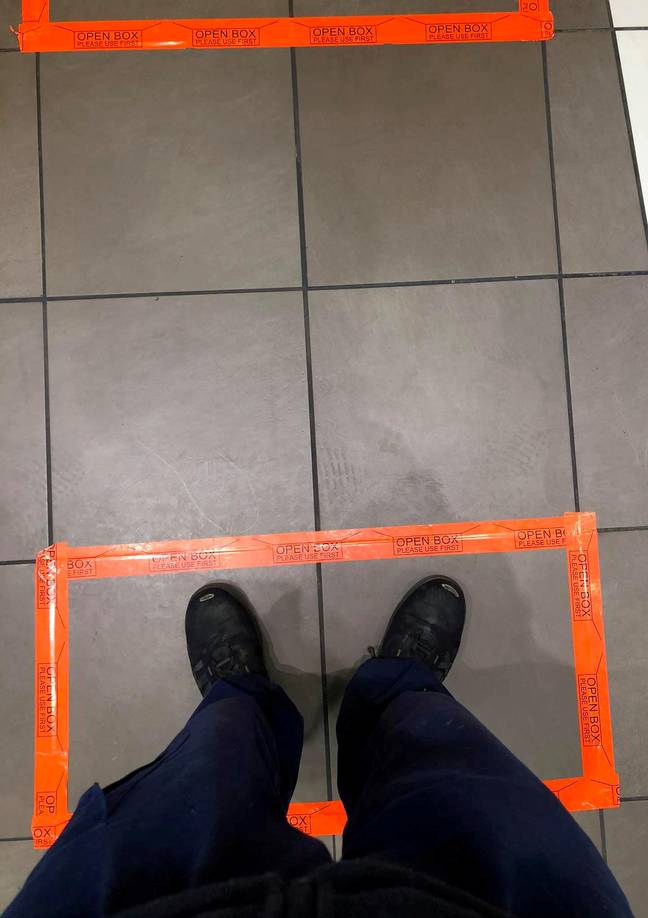 The statement said, "The well-being of our employees, customers and suppliers remains of the greatest importance to us and these changes are designed with you all in mind."
The statement added, "We have not taken this decision lightly and will continue to review this over the coming days."
It has also announced that McDonald's will be dallying this year's Monopoly Promotion until the coronavirus outbreak slows down.
About the Monopoly Promotion, McDonald's said, "This year's prizes include a number of luxury holidays, European city breaks and cruises which will have all been impacted by current and ongoing restrictions on international travel."
They added, "Following conversations with our suppliers and prize partners, we feel it is appropriate to delay the promotion until later this year. I apologize for any disappointment caused by this update and I look forward to Monopoly returning to our restaurants as soon as possible."
Last week, McDonald's announced that they will be handing out free drinks to NHS workers, emergency services personnel, and Health and Social Care Staff as they want to thank and reward people who are working around the clock during the global pandemic.
In the statement that was released by McDonald's about the free drinks, they said, "We want to use our UK and Ireland footprint to thank, reward and support the health and care workers doing an incredible job in difficult and unprecedented times."
The statement added, "This offer is a token of our appreciation for the tireless work that these professionals are carrying out in the communities in which we operate."
The statement continued, "From today we are offering free drinks for those workers in our restaurants and drive-thrus, on the sight of their work pass."
As of writing this article, the coronavirus outbreak has infected 5018 people in the UK and has killed 233 people.