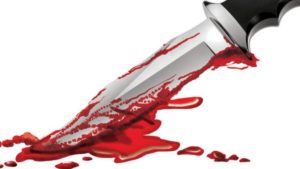 Waiter kills his co-worker over an argument while they were walking home in Central Delhi
A waiter who was still in his early 20's was killed by his co-worker after an argument broke out between the two.
On Tuesday, the police said that the co-worker stabbed the man in Pusa Road, Central Delhi.
Rahul, the waiter in his early 20's, and Kamal, his co-worker, worked together at a restaurant that is located in Rajinder Nagar.
Officials said that the incident happened on the early morning June 18, 2019, when Rahul and Kamal were going back home.
While the two were walking back home, the two got into an argument in which Kamal attacked Rahul with a wife.
DCP Mandeep Singh Randhawa said that Rahul was rushed to a hospital in the area, but he was declared as dead upon arrival.
An FIR has been registered against Kamal and he has been arrested by the police.
Kamal worked as a helper at the said restaurant in Rajinder Nagar.