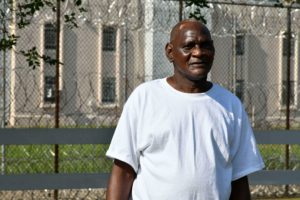 Black Man Is Released From Jail After 23 Years For Stealing Hedge Trimmers
A black man that was jailed for life in 1997 for stealing garden equipment has been released from prison after 23 years!
This amazing news came 2 months after the Louisiana Supreme Court rejected the appeal of the man.
Fair Wayne Bryant, the man that we are talking about, spent 23 years in jail after stealing a set of hedge clippers.
However, everything changed on October 15, 2020, after the Committee on Parole voted to release Bryant, who is now 63.
Bryant was convicted under the habitual offender law of the state at the time because he had 4 prior convictions.
All of the convictions he had were under the category of theft.
He successfully appealed his conviction and will be released from jail, said reports in Louisiana.
Initially, the case of Bryant was defeated after 5 people voted to keep him in jail.
The panel was made up of 5 white men and one black woman.
But the case of Bryant got public attention after Chief Justice Bernette Johnson said that the incarceration of Bryant is a case of a modern manifestation of the Jim Crow era laws of South America.
Chief Justice Johnson also pointed out that the 23 years in prison for Bryant has caused over $500,000 in taxpayer money.
In a statement that she released, Chief Justice Johnson tried to explain how the sentence just did not make any sense.
She added:
Arrested at 38, Mr Bryant has already spent nearly 23 years in prison and is now over 60 years old. If he lives another 20 years, Louisiana taxpayers will have paid almost one million dollars to punish Mr Bryant for his failed effort to steal a set of hedge clippers. Such petty theft is frequently driven by the ravages of poverty or addiction, and often both. It is cruel and unusual to impose a sentence of life in prison at hard labor for the criminal behavior which is most often caused by poverty or addiction.
Alanah Odoms, the head of the American Civil Liberties Union of Louisiana, said that the decision of the board was long overdue.
Talking about his sentence, Bryant said that he had a drug problem back In the day.
He added:
I had a drug problem. But I've had 24 years to recognize that problem and to be in constant communication with the Lord to help me with that problem.
During his time in jail, Bryant is said to have been taking part in programs that are made especially for people with anger and drug problems.
Another good thing about him is that he has no disciplinary problems in jail and has been a good prisoner for some time.
As part of the conditions of his release, Bryant is required to take part in Alcoholics Anonymous meetings, will not be allowed to go out from 9 pm to 6 am every day, and will be taking part in community services.
Such a good thing to hear!