ISIS Calls Coronavirus Pandemic As "Soldier Of Allah"
ISIS, a terrorist organization, claims that the coronavirus pandemic is a "soldier of Allah" in a statement that they released earlier.
Not only that, but the terrorist organization has also sent out a warning to the west, saying they will be carrying out mass murders in the United States of America and the United Kingdom.
Right now, experts believe that the terrorist group can be exploiting the  COVID-19 pandemic to recruit militants.
In their latest claims, they said they will be carrying out deadly attacks in western countries.
In a post that was recently shared online, ISIS units released pictures of Chicago and Tower Bridge in London with threatening texts.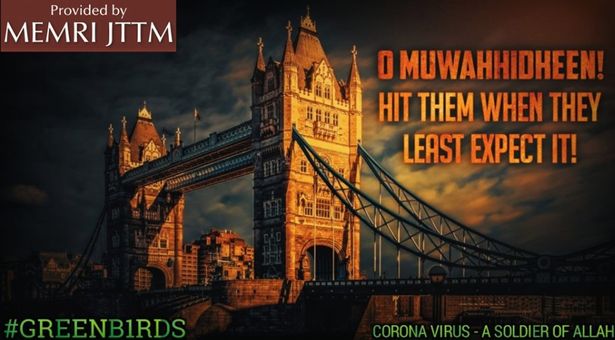 In the London post, the message said: "Hit them when they least expect it. Coronavirus – a soldier of Allah."
Last week, ISIS and al-Qaeda claimed that the highly contagious and deadly coronavirus is God's wrath upon the West, and the disease itself is a "soldier of Allah".
The claims were made in propaganda communiqués last week, said abcnews.go.
The al-Qaeda said in a statement this week distributed by its propaganda arm As-Sahab:
"Allah, the Creator, has revealed the brittleness and vulnerability of your material strength. It is now clear for all to see that it was but a deception that could not stand the test of the smallest soldier of God on the face of the earth."
As of writing this article, over 1.5 million cases of the coronavirus have been confirmed all.
The virus has caused the deaths of 88,505 people.
The United States of America has the most cases of the virus, with over 435,128 cases. The US has confirmed 14,795 deaths.
The United Kingdom has 60,733 cases of the virus, with over 7097 deaths.