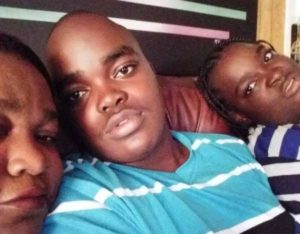 Texas Man Kills Wife And 2 Teen Sons For Being Too Loud
Authorities recovered the body of a woman and her 2 sons inside an apartment this week after a man called an alarm company claiming that he had killed his entire family.
The only explanation that he gave to the company was that his family was extremely loud.
Reuben Ramirez, a Deputy Chief, said that James Webb, 57, was arrested by the officers who arrived at the scene.
The incident happened at the Ash Creek Apartments at around 11am in Rosemont.
The police entered the family's unit No 7206 just to discover that the bodies of his family.
Victoria Ronacck Bunton, the wife of Webb, and their 2 sons, ages 13 and 16, were found dead.
The 3 victims were shot to death.
A handgun and shell casings were found inside the apartment.
According to an arrest affidavit, Webb woke up at around 10am and got into an argument with his wife because he had a headache.
He was constantly complaining about the fact that his wife and children were being loud.
Webb said that he was tired of all the people yelling and telling him that there was nothing wrong with him.
The father reportedly waited for 1 hour before using his medical emergency alert device to call the authorities.
The alarm company reported that they had gotten a call from a man that said he killed his family.
Webb was booked into the County jail on a capital murder charge and ordered held on $3million bond.
Neighbors described the victims as very friendly and polite.