Young Chinese Mother Sells Her Twin Sons For $9100 To Pay Off Her Credit Card Bills
A young Chinese mother, who is still in her 20s, decided to sell her twin sons for over $9100 USD so she could pay off her credit card bills.
The twin sons, who are not even 2 weeks old, were sold to 2 families who live over 700 kilometers away from the biological mother.
The mother also bought a new phone from the money that was to her for selling her sons.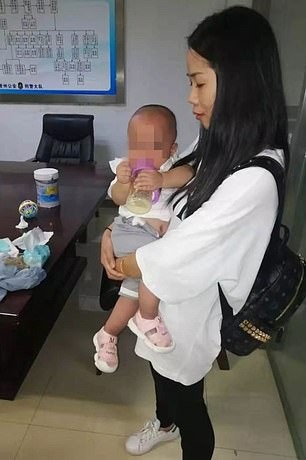 The local police have arrested the young mother and her husband.
The babies were rescued by the childcare department of China and were handed to their grandparents, who are going to look after the kids.
The incident was made public by the Cixi Police of the Zhejiang Province last week.
Preliminary investigations revealed that the woman gave birth to the twins last year.
It is reported that the twin boys were born prematurely and were placed in incubators for some time.
Wu, the partner of Ma, failed to show up in the hospital. The parents of Wu also refused to help Ma in paying the bills.
Ma saw her 2 sons as a burden and decided to sell them to 2 total strangers.
Ma sold one baby boy for 45,000 yuan, and the other baby boy for 20,000 yuan.
The police said Ma used the money she got from selling her sons in paying off her credit card bills and in buying a new smartphone.
Wu, the partner of Ma, came back and demanded money from Ma so he could pay off the gambling debts he had.
Ma refused to give any money to Wu and claimed that she had spent all the money.
The police were informed about the news in July and assigned 2 teams to chase each twin.
One boy headed to the Anhui Province in China, and the second boy went to the Shandong Province in China.
The police approached the new family of the boys and told them about the seriousness of the matter.
The police said the adoptive families agreed to hand the children to the police afterward.
The boys were handed over to the parents of Ma, the young mother.
The police then arrested Ma and Wu.
If found guilty, the couple can spend up to 10 years in jail, they are currently facing child trafficking charges.