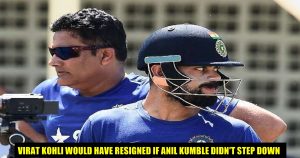 Virat Kohli Would Have Resigned If Anil Kumble Didn't Step Down!
Veteran Indian cricketer Anil Kumble shocked everyone by his sudden resignation as the head coach of Indian cricket team. He resigned on Tuesday as team India went to West Indies for 5 ODIs and one T20. Thus, team India is going to play in the Caribbean without the coach.
According to the reports, it is said that the clash between Anil Kumble and captain Virat Kohli is the reason for Kumble's resignation. Though Anil Kumble has a successful year as the Indian coach, something went wrong between him and Virat.
In yet another twist, reports now came out that 'if Kumble didn't resign, then Kohli would have'. The clash between Kohli and Kumble has dominated the headlines despite the team's success and the relationship finally came to an end as Kumble announced his resignation from the post.
Must Read: Sunil Gavaskar Lashes At Indian Cricket Players For Anil Kumble's Resignation
According to the report, a source said: "Kohli had been adamant that Kumble couldn't continue as the head coach and that the Board needed to look for a replacement…. That, it seems, was communicated to the Committee of Administrators' chief Vinod Rai, besides top officials of the Board and, of course, the CAC…. Had the Board gone ahead and implemented Sachin, Sourav and Laxman's recommendation, then Kohli would almost surely have resigned".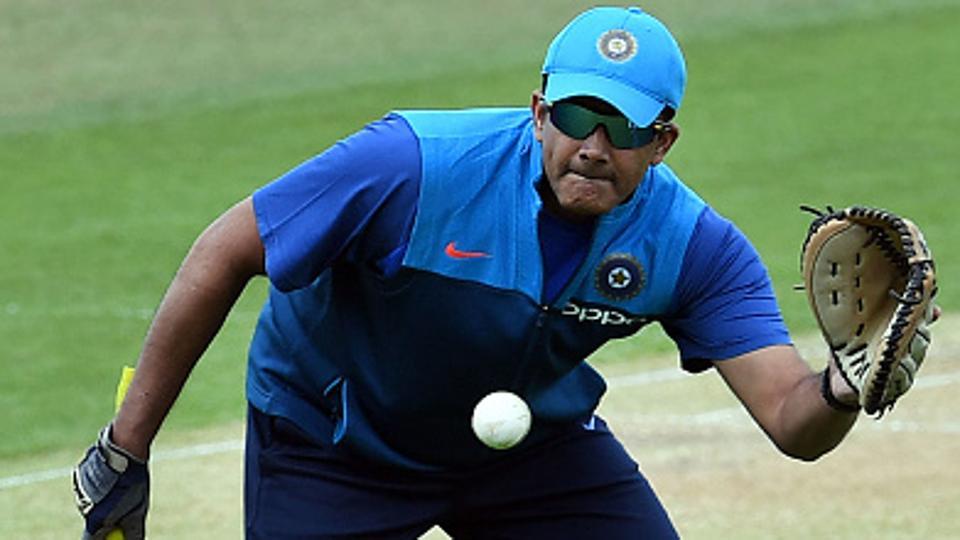 Earlier, we also went through the news that both had stopped talking to each other from past six months and the relationship between them became weak even after a discussion with the Cricket Advisory Committee (CAC) that consisted of Sachin Tendulkar, Sourav Ganguly, and VVS Laxman.
They also extended Kumble's contract thinking that the problem would get sorted out but it didn't happen and after India's humiliating defeat at the hands of Pakistan in the final of the ICC Champions Trophy 2017, the latter resigned from his role as coach.
India's next tour is the limited-overs series against West Indies, which begins June 23 but the more pressing matter at hand will be the appointment of Kumble's successor. It has been confirmed that the coach will be announced prior to the start of the series against Sri Lanka and it remains to be seen who gets the position.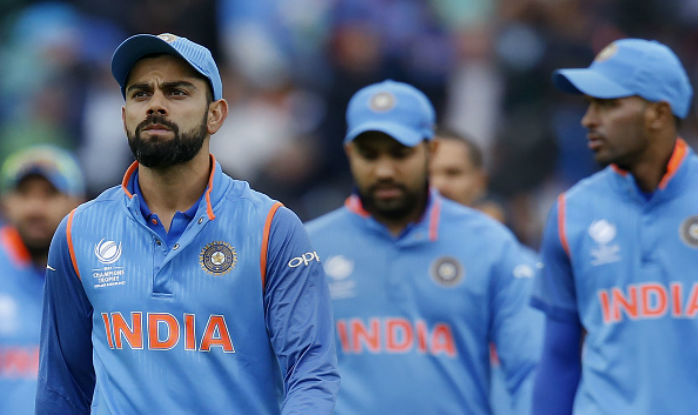 The difference of opinions exists in everyone's life and even in cricket. With the betterment of the team in mind and as the relationship between him and the captain got gradually worse, Anil Kumble chose to call time and resigns. But the way in which Kohli has been portrayed as a villain in certain sections of the media certainly don't make sense.
What do you say about this whole story? Share your views with us in the comments section below.