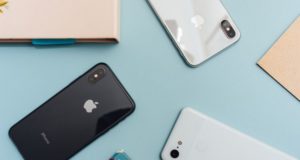 France Fines Apple $27 Million For Intentionally Slowing Down Older iPhones
A French regulator has fined Apple with €25 million (approximately $27.4 million) for intentionally slowing down older iPhone models without telling the owners of the phones.
France's competition watchdog, the Directorate-General for Competition, Consumption and the Suppression of Fraud (DGCCRF), said the software updates Apple released in 2017 caused a number of iPhone models to slow down.
The watchdogs also said that the tech giant mislead customers by not telling them about the change or allowing them to revert to older software.
The DGCCRF confirmed that Apple has agreed to pay the fine.
The amount the watchdogs fined the tech giant is equivalent to what the company makes in less than 3 hours.
The updates Apple released in 2017 affected the following models:
iPhone 6
iPhone 7
iPhone SE models
According to the DGCCRF, the updates limited and throttled the maximum performance levels to prevent the devices from trying to draw too much power from aging batteries and potentially causing the device to crash.
The watchdogs said the tech giant failed to inform the owners of those mobile phone models on what was causing their phones to crash a lot.
The frequent crashes were a result of the software updates that the released.
To get rid of the software updates, Apple didn't allow the owners of those phones to revert to previous versions of its software.
As a result, the owners were forced to have limited performances on their mobile phones.