7-Year-Old Boy Died After A Vicious Beating For Taking Too Long In The Toilet At A Top Catholic School
A 7-year-old boy died after a "vicious" beating for taking too long at the St. Columba's College, which is a top Catholic School.
7-year-old Aldo Moroni died after he was brutally beaten up by a religious brother at St. Columba's College in Largs, Ayrshire in 1980.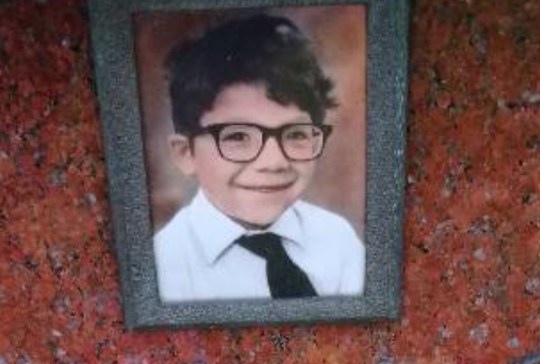 According to reports, Moroni was killed in a beating by Brother Germanus, whose real name is David McKell.
According to Edward, a former student of the catholic school, he was told that Brother Germanus punished Moroni for spending a lot of time in the bathroom.
The Scottish Child Abuse Inquiry (SCAI) was told that McKell also abused him a number of times when he was at the school in the 1960s.
He told the hearing that his nephew, who is also a former pupil of the top catholic school, revealed in 2014 that a young boy was killed.
Edward said, "Aldo Moroni, a little boy, was getting a vicious beating on the landing outside the toilet for supposedly being in the toilet too long. [My nephew said] there was screaming and holy murder going on; it got worse, and the next thing we [the nephew and his classmates] knew, there's an ambulance there, and the next thing we knew we are at a funeral in Dunoon – Aldo was dead."
At the time of Mornini's death, the school said the child died after he got a heart attack.
The senior counsel to the inquiry Colin MacAulay QC said the nephew of Edward "drew a link between the beating happening and the death."
The inquiry was told that Edward felt guilty for not reporting the abuse of Brother Germanus.
The Marist Brothers, the men who ran the school, reportedly told Edward not to report the abuse to the police.
Edward said, "I thought about my cowardice – could I have stopped that boy being killed?"
Edward also told the hearing about how he ran away from the school in 1964 or 1965.
He said he lived in fear and horror.
Edward said he would be beaten by Brother Germanus if he made a noise.
In 1965, Brother Germanus broke the news to Edward about how his brother died and told him that his brother is now in heaven.
Brother Germanus reportedly blackmailed him by saying "If you ever utter a word of our little secret, you will never see him [Edward's brother] again."
An investigation is still going on.