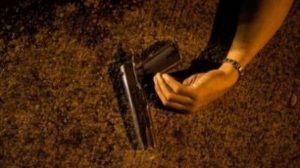 Bengaluru Man Kills Pregnant Wife, Son, And Parents Before Committing Suicide
Chamarajnagar, Bengaluru: In what may be a suicide pact, a man killed his entire family before committing suicide in Gundlupet earlier this week.
Preliminary investigations revealed that the family experienced a heavy loss in their business.
The incident happened in the early hours of Friday.
During an interview with PTI, Ananda Kumar, the Superintendent of the Chamarajpet Police said that Om Prakash, the head of the family, shot his entire family in their heads before committing suicide.
Om Prakash shot himself in the mouth.
Officer Kumar said there were no signs of resistance found in the crime scene.
The police found 38-year-old Om Prakash Bhattacharya, 30-year-old Nikitha, 4-year-old Krishna, 65-year-old Nagaraja Bhattacharya, and 60-year-old Hema.
The entire family was found dead in a field near a resort where they were staying.
The family is originally from Mysuru and they drove to Gundlupet along with their friends in their sports utility vehicle a night before the suicide pact.
By 3 am in the morning, the family went to land near the resort and committed suicide.
The police have launched an investigation for the case and are trying to see if there is any foul play.