Chinese Man Tries To Stop Falling After Being Stuck On The Outside Of A Tower Block
A video of a Chinese man trying his best to stop falling after being stuck on the outside of a tower block has caused outrage and sparked controversy on the internet.
In the video, a Chinese man wearing a white t-shirt can be seen sliding down the façade of a high-rise building.
The video shows the man placing his back against a wall and one of his legs against the concrete column that is in his front.
The man starts to fall but came to a stop and was trapped.
In the video, you can also hear the man making an emergency call to someone and was shouting.
The man then fell down and passed away.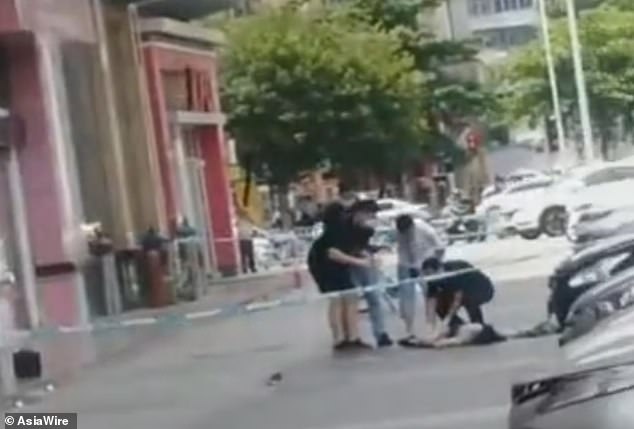 Local news agencies reported that the incident happened earlier this week on Tuesday in the Maoming City of the Guangdong Province, a southern province in China.
But a number of people on Weibo, a Twitter-like social media platform used in China, said that the man in the video ended up in the position after fleeing from his lover's flat.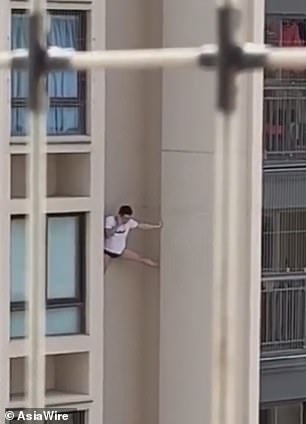 The short clip went viral right away.
A number of Twitter users said that the man in the video plunged to his death.
The Maoming Police denied the speculations that went trending on Weibo.
The official statement of the Maoming Police said they saw the trending video on Weibo and added that they did not receive any reports of fatality that is related to the video.
The police also requested social media users to stop spreading fake news.
The Maoming police said they are currently looking closely at the video and have launched an investigation for it.
The statement that was released by the Maoming Police did not confirm I the man is still alive.