Couple Accidentally Send SMS To Strangers About Their Newborn, Strangers Show Up With A Present To Congratulate Them At Hospital
On March 19, 2016, Dennis Williams from Tallahassee, Florida, received a group SMS that said a couple was having a baby.
The SMS that was received by Dennis said, "We are at the hospital. Having a baby today!"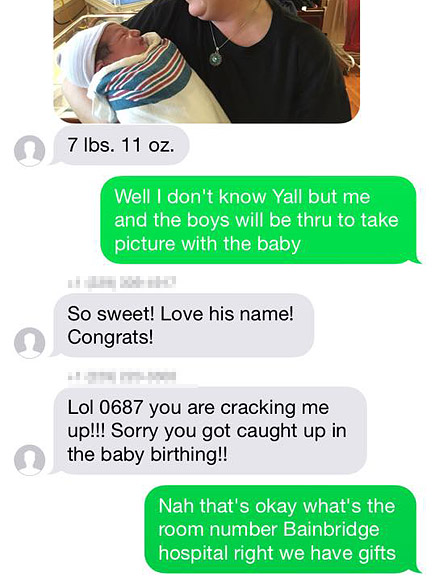 The SMS added, "She has dilated to between 5-6."
Dennis was surprised when he received the SMS.
He replied with, "Congrats lol but I think someone got the wrong number."
Soon after sending that SMS to the couple, Dennis received a picture of the baby, he then sends a message that said, "Well I don't know y'all but me and the boys will be thru to take picture with the baby."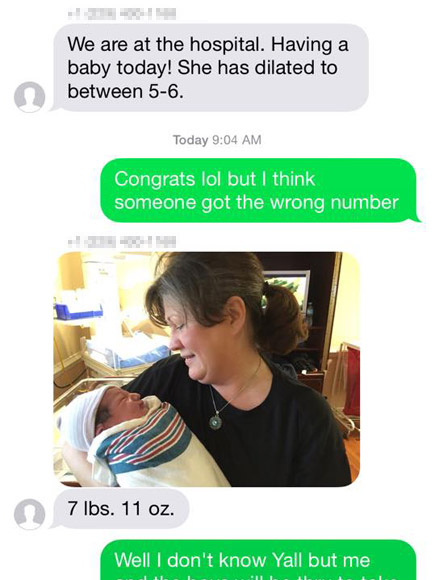 The couple soon realized that they made a mistake in the numbers and apologized for the inconvenience they brought.
Instead of just forgetting everything, Dennis and Deorick, his brother, insisted to show up at the hospital and bring gifts for the newborn baby.
Mark Lashley and Lindsey named their newborn baby as Cason Knox.
They posted the screenshots of their messages on Facebook and said, "What a blessing these two guys were to our family. They were so sweet and kind to do this! You 2 are great guys and thank you for giving to someone you didn't know! If we all only had this kind of a heart."