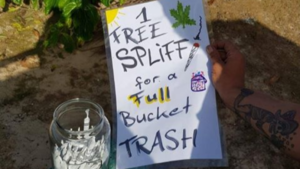 German Man Gives Free Joints To People Who Collect A Bucket Of Beach Trash
Marian Erbach, a German national who lives in Jamaica, was tired of seing trash and plastic on beaches.
So to encourage people who visit beaches in Jamaica, he decided to hand out free joints to people who collect a bucket of beach trash.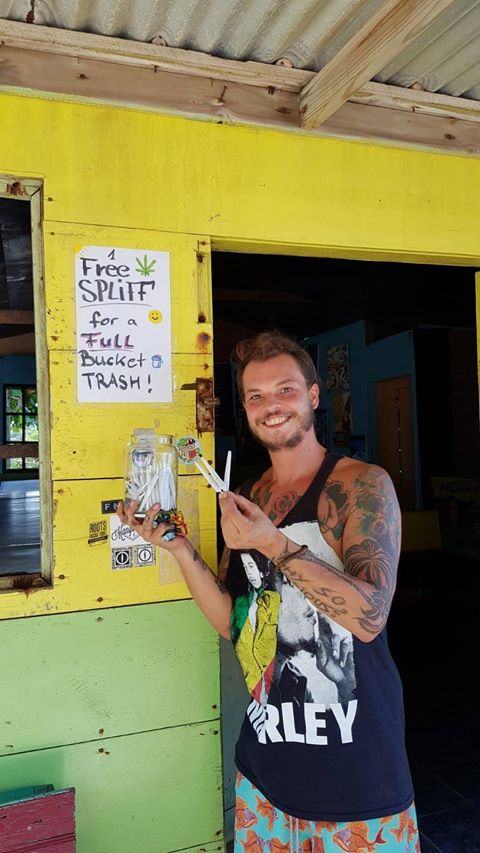 The joint he hands out is 'pure ganja no tobacco added'.
The idea came into the mind of Marian after he got tired and "upset" with all the rubbish and plastic that he saw lying on beaches in Jamaica.
And this is when he decided to roll up 56 joints, which is equivalent to 56 grams of pure marijuana.
Marian placed a sign at Long Bay Beach in Jamaica, and in just 30 minutes, a beachgoer came and asked a bucket from him.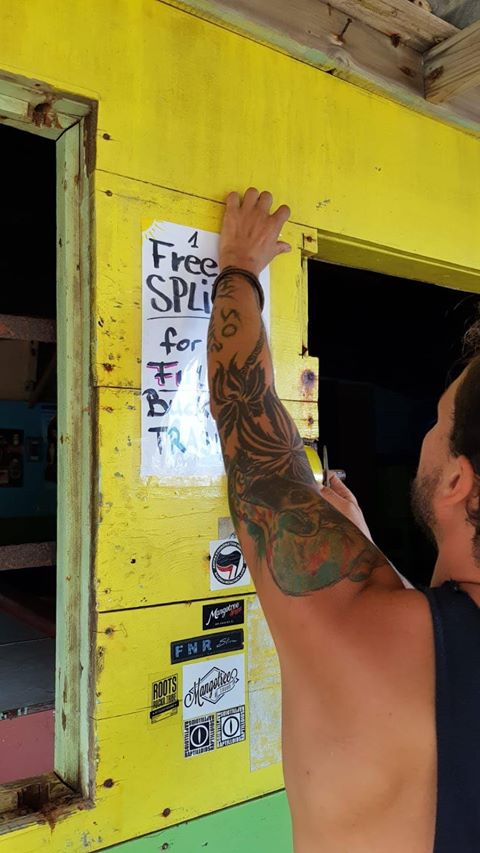 During an interview with LADbible, Marian said, "For us, it is not possible to trade or change ganja for trash or anything, we just don't have the license and no permit for it. I was just totally upset with all the garbage around us, so the last months I did a lot of research about trash, especially about plastic trash. I often saw some pics where people offered free coffee for a bucket of trash. My girlfriend made a joke, she said, 'In Jamaica, we should offer free spliffs.'"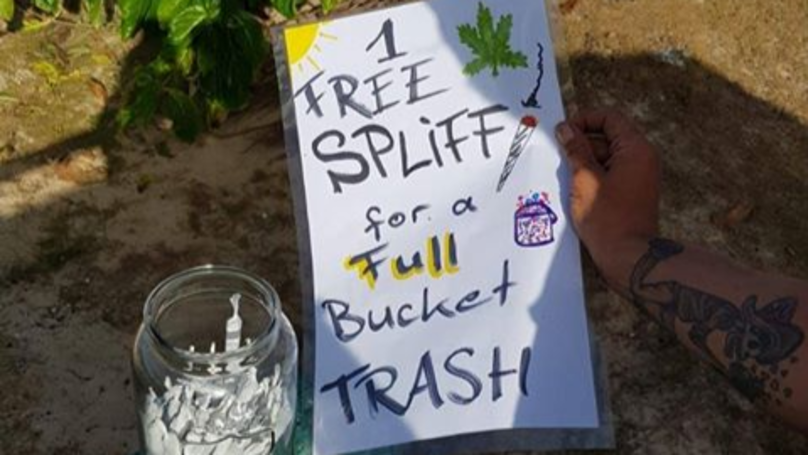 He added, "One of the funniest things about all that, the two buckets I bought were more expensive than all the joints. The buckets are at the bar next to my sign, so take up a bucket, walk the beach, fill it, bring it to the bar and get a spliff. These are presents."
He continued, "All the garbage which is collected will be taken by the local garbage collection; they take it to the landfills."
Marian also explained how rubbish and plastic get into the beach, he said that the beach is located on the east coast.
This means that the water flow brings a lot of garbage into the beach, and most of them are plastic garbage.
He also said that if you take a closer look at the garbage, you will see that the plastics or the rubbish are not from Jamaica.
Well, we must agree that Marian tackled the problem in a good way.
Cheers, Marian!