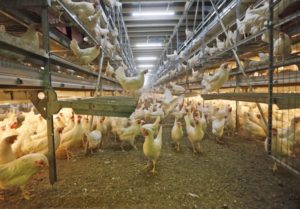 Germany To Ban Practice Of Killing Newly Hatched Male Chicks Which Results In Death Of 45 Million Birds Annually
Germany is planning to ban the practice of killing male chicks, which causes the death of around 45 million birds on a yearly basis.
On Wednesday, the cabinet of the country approved a legislation that will place a ban on the practice.
The legislation will start from January 1 of next year.
Martina Fietz, the spokesperson of the German government, said that their country is the first country in the world to do such act.
Not only that, but the government will also stop the killing of chick embryos in the egg will be prohibited after the 6th day of incubation.
That will come effective on January 1, 2024.
Fietz said that the government has invested over 8 million euros in the last couple of years for research that will help them find alternative procedures in order to identify the gender of the chicks before they hatch.
The animal protection laws of Germany states that no one is allowed to cause animal pain, damage, or suffering without a legitimate "reasonable cause".
This is such a good law.
What are your thoughts about this? Let us know what you think about it by leaving a comment in the comments section below!