Man Legally Named "Nobody" Runs For Mayor In A Town In The US Because "Nobody Tells The Truth"
Keene, a city in the United States of America, could have a man named "Nobody" as their mayor.
Nobody, a former inmate, legally changed his name to Nobody earlier this year, and now, he is running for mayor!
When he changed his name to Nobody, he told the judge that he is doing as a combination of performance art and as an act of protest.
Nobody, who was once known as Richard Goyan Paul, is competing with 2 city councilors in a non-partisan primary for 1 of 2 slots in a general election, which is set to take place in November.
Nobody has been arrested 11 times and has been incarcerated for at least 60 days.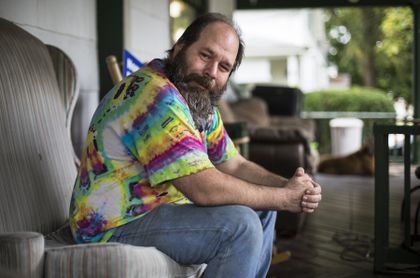 The 50-year-old man said that he is considering a Republican primary challenge against Governor Chris Sununu of New Hampshire.
Nobody is a "cannabis freedom activist" who lives in a flophouse.
Richard legally changed his name to Nobody earlier this year, and in case you're wondering, he does have a single name on his driving license.
Nobody said he was inspired to change his name to Nobody after he saw the "Vote For Nobody" slogan.
During an interview, he said, "Frankly, I didn't like the message of telling people not to vote, but it did get me thinking that what if someone's name was 'Nobody' and appeared on the ballot just like that."
Talking about the recognition he got after running for mayor, Nobody said, "I am getting a lot of good response."
He added, "The last time that I went to the liquor store there is this guy in there and he says 'you are running for mayor' and I am like 'yeah I am.' I was like 'groovy.'"
The main policies of Nobody are to lower the taxes and to have an open-door policy for those people who have complaints against the police officers.