Missing Texas Man Was Eaten By His 18 Aggressive Dogs
57-year-old Freddie Mack, the missing Texas man, was last seen by his relatives in April 2019, was eaten by his 18 aggressive dogs.
Authorities revealed on Wednesday that the only thing they recovered 5 bone fragments of Mack from his property.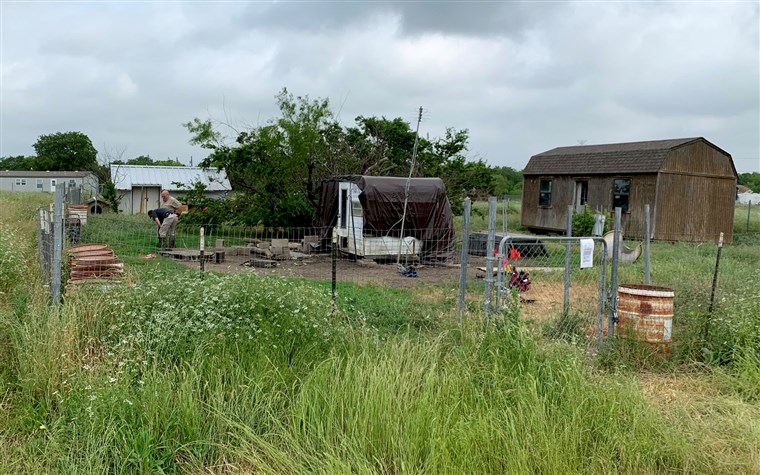 The relatives of 57-year-old Mack said that they haven't heard from him since April 19.
The relatives also told the Johnson County Sheriff's Office that his 18 pet dogs did not allow them to search his property.
When the investigating officers went to the property of Mack, they recovered a small piece of bone.
According to Adam King, the Sherriff of the Johnson County, a drone was also used in the search, but Mack was not seen in his property.
Officials said that Mack was living along.
After more searches, the investigating officers found more bones, which includes dog poop that had human hair and cloth that Mack loved to wear.
Sherriff King said, "As far as we could tell, he only had human contact twice a month when his relatives would pick him up and take him to the store."
He added, "He pretty much lived in a compound surrounded by mean dogs."
DNA testing was also done on the bone fragments that were recovered in the property where Mack lived.
A medical examiner confirmed earlier this week that the bone fragments that were found in the property belonged to Mack.
The investigating officers are still not sure about the exact cause of Mack's death.
The relatives of Mack said that he had a number of health issues, and officers said that it is possible Mack passed away due to health issues and was eaten by his own dogs afterward.
Sherriff King said, "We'll never know, but either way it's horrible."
Authorities have seized 16 dogs of Mack. Reports suggest that 13 pet dogs of Mack will be euthanized.
There were only 16 dogs left in the property of Mack as 2 dogs were killed by the other dogs that were living in Mack's house.
Sherriff King said, "My hope was that [detectives] were wrong, that he was going to show up somewhere."
The Sherriff added, "Of course, that didn't happen. It was so crazy that I didn't want to believe it."