Most Expensive Bugatti Ever: Grand Prix-Winning 1934 Bugatti Owned By King Leopold III Of Belgium Sells For £9.5 Million
A vintage 1934 Bugatti that was once owned by King Leopold III of Belgium sells for £9.5million at auction with experts claiming that this is the most expensive Bugatti ever to sell in human history.
Not only was it owned by King Leopold III, but the Bugatti Type 59 sport was also driven to victory during the 1934 Belgium Grand Prix by French racing driver René Dreyfus.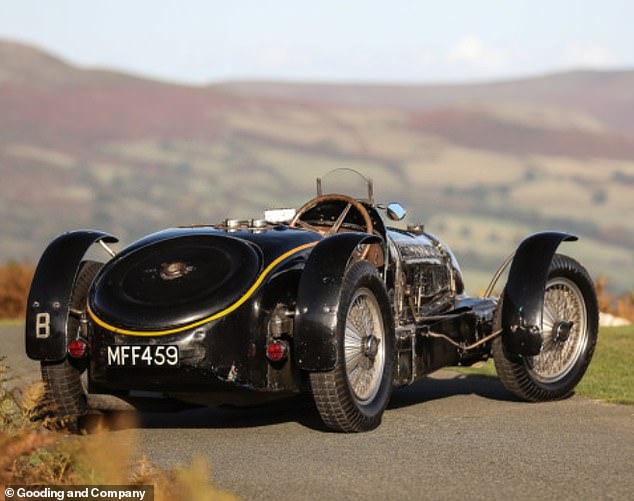 After winning the 1934 Belgium Grand Prix, the car was bought by the Belgian royal.
Leopold III, who reigned from 1934 until 1951, is the grandfather of current Belgian King Philippe.
The car changed owners have changed on a number of times in the last decade, however, the condition of the vehicle is still the same.
The vehicle was initially expected to hit the 10 million mark, but it came short by 500,000 at the Gooding and Co in London last week.
Data keepers and auctioneers said that this is the most expensive Bugatti that ever got sold at an auction.
The Bugatti Type 59 sport was first rolled out in 1934.
The car was initially part of the Bugatti Works Grand Prix team between 1934 and 1935.
The car won third place at the Monaco Grand Prix and first place at the Belgium Grand Prix in Spa.
In 1937, it was modified to suit racing events, where it dominated the competition.
In 1938 the vehicle was painted in Black and was sold to the Belgian monarch, which was known for loving sports vehicles such as motorbikes and Bugatti cars.
Everything in the car is in good condition.
It still has the maps and manuals that were present at the time of purchase.
The steering wheel and the brown leather seat were also left in the original condition.