Police Dress Up As Santa Claus And Elf To Arrest Drug Dealers During Anti-Drug Operation
Not the Christmas you were hoping…
The Peruvian Police Drugs-Squad members disguised themselves as Santa Claus and another one was dressed up as an elf during an anti-drug operation.
The authorities swooped into a house in Lima and ended up arresting a cocaine and dope dealer.
Yes, that happened.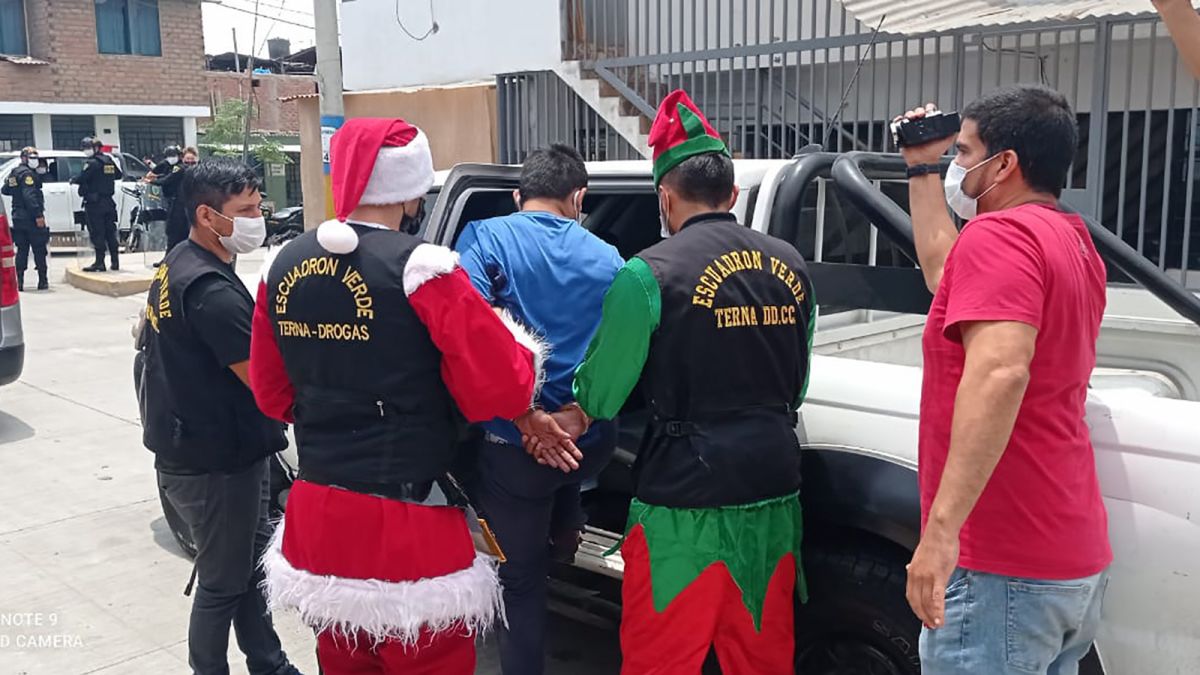 The agents were dressed in disguise to fool the drug dealers so they would open the door.
They arrived in an undercover van and broke into the house with a large hammer in order to arrest the drug dealer.
One of the agents reportedly yelled "We are the police, we are the green squad and this is an anti-drug operation" during the bust.
The suspect was pinned to the ground and was handcuffed.
According to reports the incident happened in the Villa El Salvador District of Lima, Peru.
The Peruvian police is known to dress up weirdly during raids to make sure that there is an element of surprise during each drug bust operation.
It was reported that the man that the police arrested was caught on cam selling drugs outside their house near a school.
The news was confirmed by a local police person.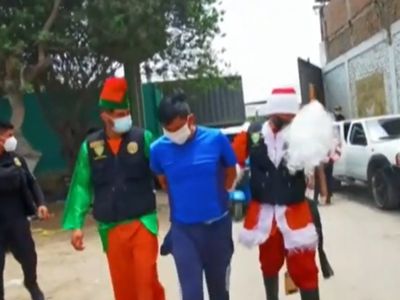 At the house of the man, the police found a bag with hundreds of small bags that had drugs inside them.
A revolver and a balaclava were also recovered from the scene.
Colonel Fredy Velasquez, head of the Grupo Terna drugs squad, released a statement about the drug bust, where they said:
With the results we are seeing, a significant amount of drugs has been confiscated, both marijuana and basic cocaine paste in ketes (small packages of drugs), a firearm has also been seized.
Well, not a good Christmas for them.
What are your thoughts about this unusual drug bust? Let us know what you think about it by leaving a comment in the comments section below!