Sister Gives Birth To Brother's Baby After He And His Partner Refused To Trust A Stranger To Become Surrogate
A sister did something that every sister or mother would do for her child. A woman from Dalton, Cumbria gave birth to her brother and his partner's baby, by being the surrogate of their child.
Chapelle Cooper had her egg fertilized by the sperm of her brother's partner.
Thanks to the kind act of the sister, Scott Stephenson, the bother of Chappele, and Michael Smith, the partner of Scott, are now parents.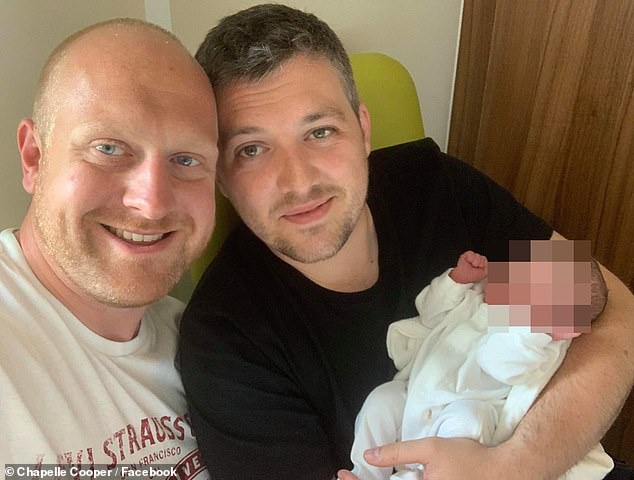 Harper Elizabeth Smith was born 15 days early on July 12, 2019.
Chapelle is now the biological mother and auntie of Harper Elizabeth Smith.
27-year-old Chapelle already has a daughter, and she decided to help her brother after she found out how complicated it is to adopt a baby.
Smith and Scott dedicated a post for Chapelle.
The post said, "We are blown away by the strength, heart and courage of Chapelle and will never be able to truly thank her for bringing us our perfect little bundle. We love you more than you know!"
Chapelle also explained her decision, she said, "Scott and Michael were both talking about adoption and we discovered there was so many different obstacles to go through."
She added, "Surrogacy was brought up, but there was the issue of trusting someone to do it, and it was very expensive too."
Michael thanked Chapelle and said that becoming a father was his dream and now it is a dream come true.
Michael and Scott met 5-years-ago and got engaged to each other in 2016.
The couple said that the experience made them closer than they could have ever imagined.
Just a year after they got engaged, Scott and Michael started to look for options that they could make them parents.
Michael said that he and Scott are going to be honest with their daughter about where she actually came from.
Michael also talked about the kind act of Chapelle, he said, "Who can say they've done that for somebody else? It's the most selfless and amazing gift."
Harper Elizabeth Smith is now living with Scott and Michael with her parents in Blackpool.