Small Scale Miner Becomes Overnight Millionaire After Finding Extremely Rare Rough Tanzanite Stones
A small scale miner from Tanzania has become a millionaire after finding 2 extremely rare tanzanite stones.
With his money, he wants to build a school in his local area.
Not that is something that you want to hear from a millionaire.
52-year-old Saniniu Laizer, got 74 billion Tanzanian shillings, which is equivalent to 3.9 million USD, from the mining ministry of Tanzania after selling 2 rough Tanzanite stones.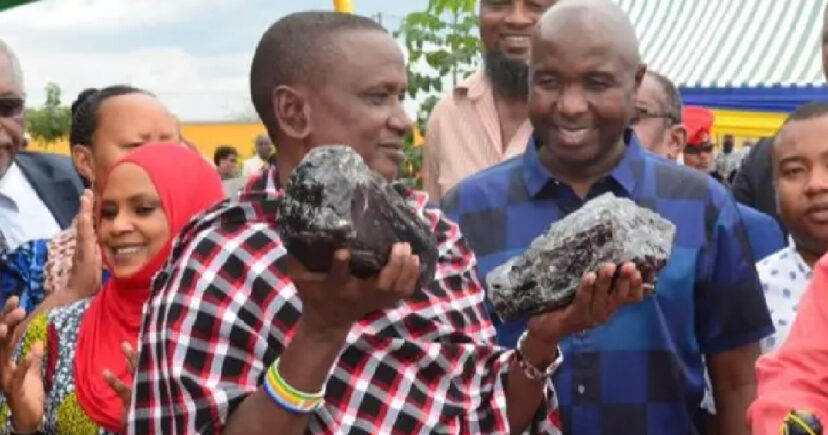 Tanzanite stones are extremely rare and are considered a great find.
The gemstones have a combined weight of 15 kilograms and are considered as the largest ever find in the East African nation.
The first stone was weighed at around 9.2 kilograms and the second one was weighed at around 5.8 kilograms.
Prior to this find, the largest Tanzanite that was ever found was around 3.3 kilograms.
Laizer discovered the 2 massive stones in a tanzanite mine in north Tanzania, mining them last week.
On June 24, 2020, he sold the massive tanzanite stones at a trading event that was being carried out in the northern region of Manyara.
President John Magufuli, the head of the country, sent his congratulations to the resident, who owns 2,000 cows.
When asked if he will change his lifestyle, the man said that he wants to continue caring for his 2,000 cows and has no plans of living a lavish lifestyle.
Well, that will not age well if you read what's below.
Laizer has over 30 children and is the husband of his 4 wives.
Yes, 4 wives.
To celebrate his millionaire status, he will be slaughtering one of his own cows.
The best thing about this is that Laizer has plans for his local community too.
He said:
I want to build a shopping mall and a school. I want to build this school near my home. There are many poor people around here who can't afford to take their children to school. I am not educated but I like things run in a professional way. So I would like my children to run the business professionally.
Tanzanite is one of the rarest gemstones on our planet.
They could only be found in a small northern region in Tanzania.