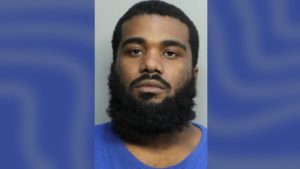 Florida Man Chases Man Who Tried To Rob His Apartment And Shoots Him With Assault-Rifle
A man from Florida has been accused of chasing a man that tried to rob his apartment.
It was reported by local news agencies that the man shot him with an assault-style rifle as the burglar was begging for his life.
28-year-old Corthoris Jamal Jenkins, who is from Miami, was arrested and charged with attempted first-degree murder.
The news was confirmed after news agencies checked the Miami-Dade County online court records.
The Miami Herald said that Jenkins was playing video games inside his bedroom on the afternoon of Tuesday when a man broke into his apartment.
Instead of calling the authorities, it was said that Jenkins grabbed his gun and chased down the man that broke into his apartment.
The man was later identified as Xavier West.
It was unclear if the men knew each other.
Detective Iry Watson said that the burglar was begging for his life, but despite that, the defendant took his assault rifle and shot him multiple times.
West remained in the hospital on Friday and detectives did not get to interview him because of the severity of their injuries.
Jenkins told the investigators that he blacked out and was unable to recall the shooting.
During the court hearing, Jenkins said:
I didn't shoot him while he was on the ground. I'm the victim, ma'am.
The investigating police officers found 8 bullet casings on the ground near West.
What are your thoughts about this new? Let us know what you think about it by leaving a comment in the comments section below!