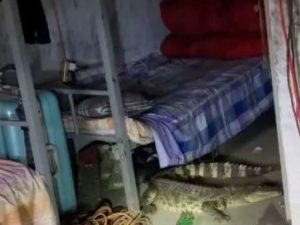 Man Wakes Up To Find Massive Crocodile Lurking Under His Bed
A man from China had the scariest wake up of all time after he discovered that he had been sleeping on the top of a deadly crocodile.
On July 29, 2020, fire services were called to the man's dormitory inside an industrial park.
The incident happened in the capital of Shandong province in east China.
Images of the incident that were shared on social media, shows the firefighters walking into the room with a big net trap.
It is still not clear how the massive crocodile managed to get inside the room of the poor lad.
Firefighters reportedly locked the room so the crocodile would not escape.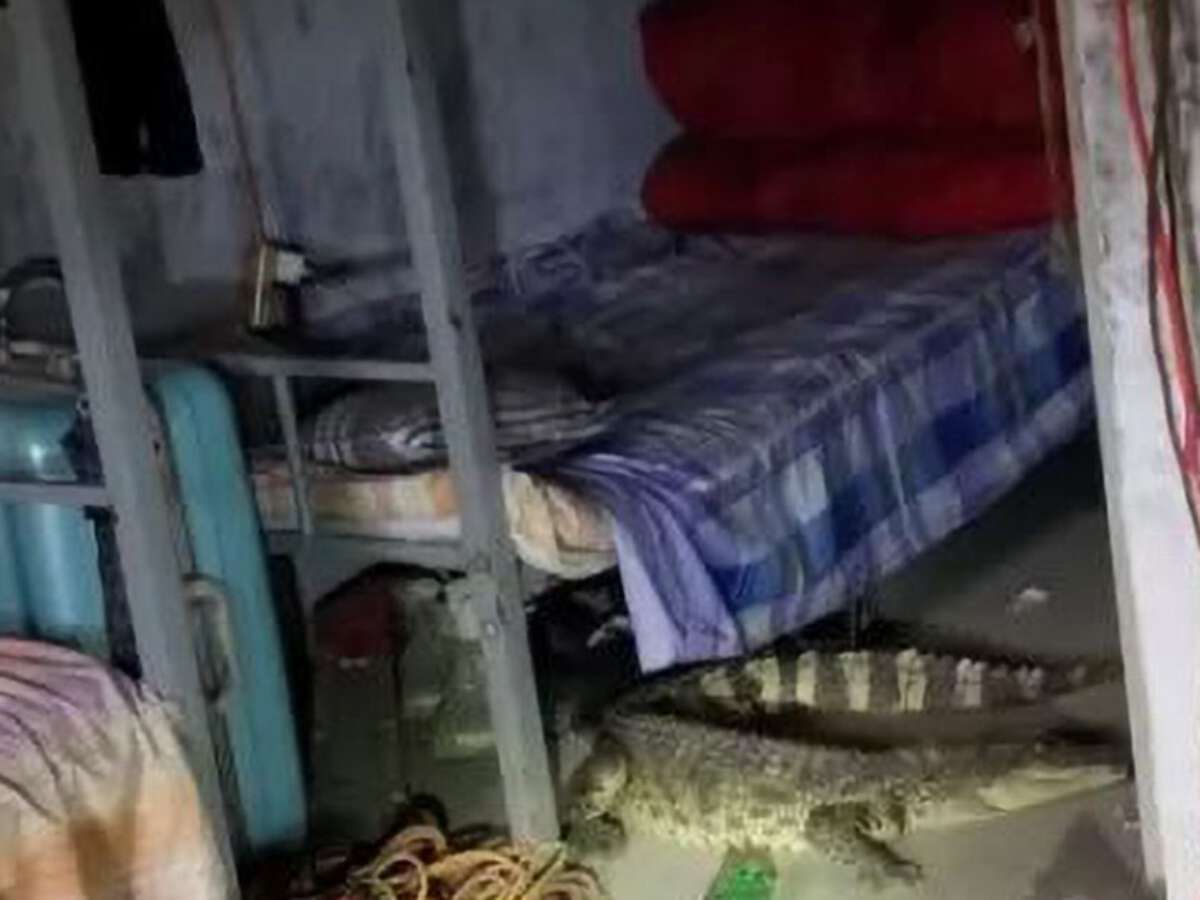 Experts from the Jinan Zoo were called to rescue the animal.
The 1-meter crocodile was rescued on the same day by an employee, who reportedly placed a net over the crocodile.
Rescuers had to drag the beast out of the dormitory and bring it in a cage.
It was then brought to the Jinan Zoo.
Authorities said that the crocodile will be inspected and will be kept on the grounds for the time being.