Aamir Khan's Dangal Faces Criticisms In China By Feminists, Check Out Why!
Besides breaking the box office records in China, the Aamir Khan-starrer Dangal has now triggered a strong online debate on the state of feminism in the country. The debate, of course, is just part of the ripple that Dangal has created in urban China among the audience and in the box office register.
The film has not only performed superbly at the Indian box-office but also made an emotional connect with audiences, as it was a true story of two female wrestlers and their father who went against the wishes of society to train them and make them wrestlers.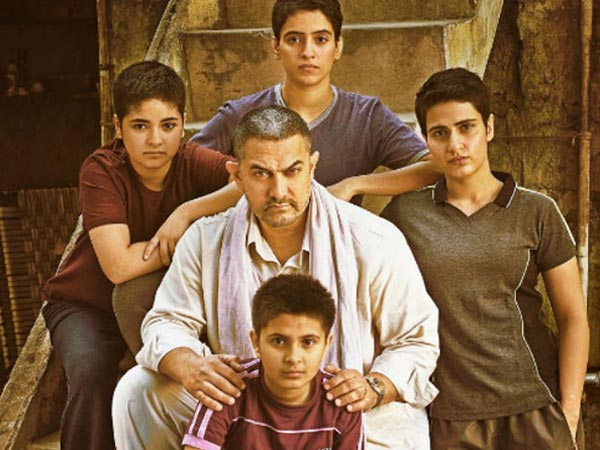 "Indian film Dangal has earned more than 450 million yuan ($ 65 million) in 11 days, becoming the highest grossing Indian movie in China,'' official news agency Xinhua said in a report on Wednesday.
The report published in Xinhua also explained the reasons behind Dangal's overwhelming success in China, as it wrote, "The well-written storyline and excellent acting, the ideas of breaking gender roles and reforming education inspired by the film have struck a chord with many Chinese parents."
On the same day, ChinaFilmInsider also published a report which read, "India's Dangal crushes Hollywood heavyweight, Guardians of the Galaxy Vol 2. Dangal now joins the ranks of Zootopia, Hacksaw Ridge, and A Dog's Purpose as part of a select list of imported films that bucked the normal box office trajectory and found growing audience demand into the second and third weeks of their release."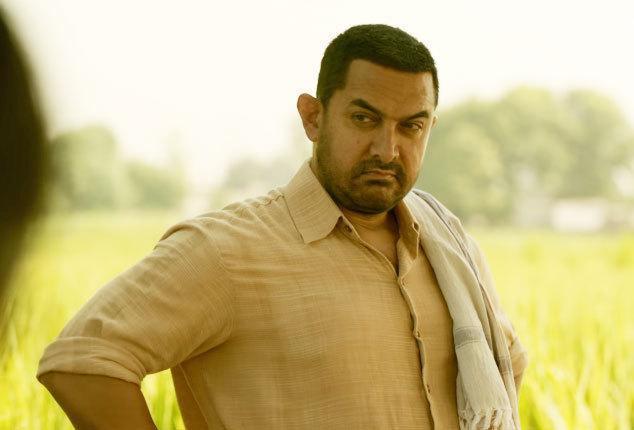 Aamir Khan's Dangal is based on the real-life story of Mahavir Phogat and his daughters, Babita-Geeta – the wrestling champions of India. The film is creating history in terms of numbers in China and has grossed over INR 500 crore at the box office. But, the feminists in China are bashing the film left, right, and center for how a father forces his daughters to live their lives according to his whims and fancies.
In the online debate in China, on the situation of feminism in the country, especially when the feminists are termed as radical as far as their approach on many issues is concerned. "The father's values make me vomit; he forces his daughters to live a certain type of life with his dream, with money and becoming a champion. You think the movie is about breaking gender stereotypes, but actually it's knee-deep in prejudice," the newspaper quoted one viewer as saying.
Another viewer is of the opinion that what the movie shows are patriarchy and male chauvinism, "The movie reeks of patriarchy and male chauvinism. The daughters didn't have any freedom to choose and were raised ferociously by their father to be world champions. The 'correct result' in the championship justifies the father's education."
According to few people, they express their anger with the fact that the girls didn't have the freedom of making choices in their lives and it is their father who made every decision for them. On the other hand, there were many who appreciated the movie for setting up an example in breaking the gender stereotypes and praised the character played by Aamir for teaching his daughters to be brave and independent.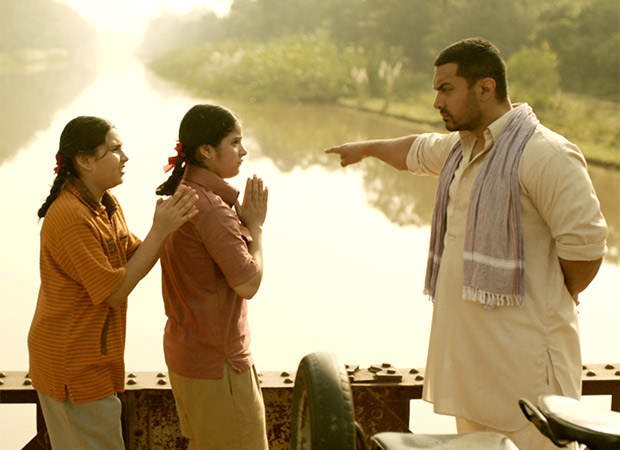 A film reviewer for Dushe Dianying, a very famous movie criticism app, stated, "I'm not saying that women should not fight for their rights, I'm saying feminist slogans that overlook cultural and social contexts and reality can be a type of hijacking. When words are tied to 'isms' their meanings."
The director at Guangzhou Gender and Sexuality Education Centre, Wei Tingting, gave a clearer view of the picture as she said that very small percentage of posts on movie Dangal were, "critical feminist comments, they were often met with long diatribes." As per Wei Tingting, "Women who want more gender equality are anxious about defending their own rights and therefore apply feminism to every issue, while some men feel challenged by women's rising status and attack feminism."
Well, there may be a difference of opinions on what norms the film is based upon. As the debate rages on in China's vibrant online community, one thing is certain, only a single winner will emerge from it and that's the movie.