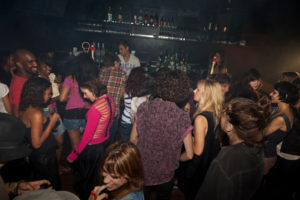 10 Years In Prison: Woman Infects 23 People With Coronavirus And Exposed 710 After Going On Bar Hopping In Germany
A military worker in the USA is currently facing 10 years of prison time in Germany after she went on a bar crawl in the entire country.
She had symptoms of the coronavirus when she went on the bar hopping.
Authorities in Germany tracked down a photo of Yasmin A, an American woman after she infected around 23 of her colleagues and exposed 710 people with the virus.
It was reported that Yasmin went on a big night out in the southern German town of Garmisch-Partenkirchen in Bavaria.
They are now trying to track down people that were with the woman to give them treatment.
A report suggested that the 26-year-old American went partying despite she was still waiting for test results.
She returned from a holiday in Greece with a sore throat.
A Munich public prosecutor has launched an investigation for the negligent bodily harm, if she is found guilty, she could spend time in jail.
Lawyer Arndt Kempgens released a statement about the incident to a news agency in Germany, where he said:
From the point of view of conditional intent, this can even lead to criminal liability for wilful and dangerous bodily harm according to Section 224 of the Criminal Code.
The woman could get anywhere from 6 months to 10 years in prison, said the lawyer.
Peter Messerschmitt, the owner of the nightclub Peaches, said that the actions of the woman were like something a killer would do.
The woman visited the nightclub Peaches when she had the symptoms.
Yasmin works as a civilian a civilian employee with the US armed forces in the Upper Bavarian market town where she lives on their premises.
As of September 15, 2020, 3 of the 710 people that she got in contact with have tested positive for the virus.
300 tests are still pending, said the authorities.