Men In Indonesia Are Forced To Do Press Ups For Not Wearing Masks And Violating Simple Rules
How hard is it to wear a face mask and follow simple rules that are being implemented by the government?
Hard-headed men in Indonesia that are not following the rules and regulations amidst this pandemic are being forced to do a lot of pushups.
Do they deserve it? Maybe…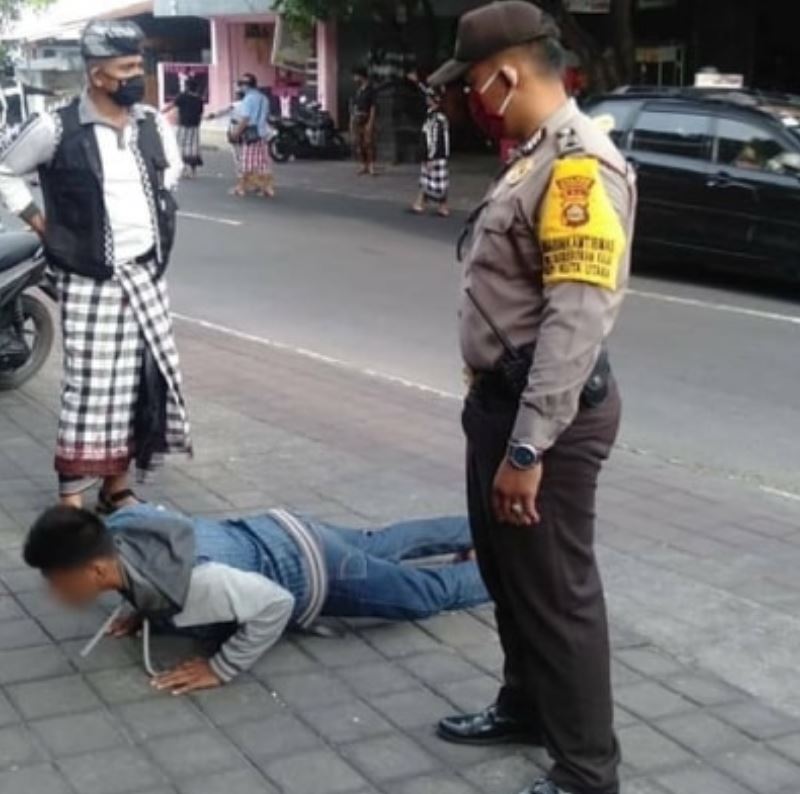 Some people agree with the doings of the government in Indonesia, but the punishment that they are giving to violators are being called "degrading" by a human rights group.
Pushups are not the only punishments these violators are being forced to do.
Some have been forced to dig graves, others were sent to clean riverbanks, others were asked to pull out weeds, and a person was forced to lie down in an open coffin.
The coronavirus situation in Indonesia is also messed up.
The country has reported over 10,000 deaths and has over 271,000 confirmed cases, said data that was published by Johns Hopkins University Coronavirus Resource Center.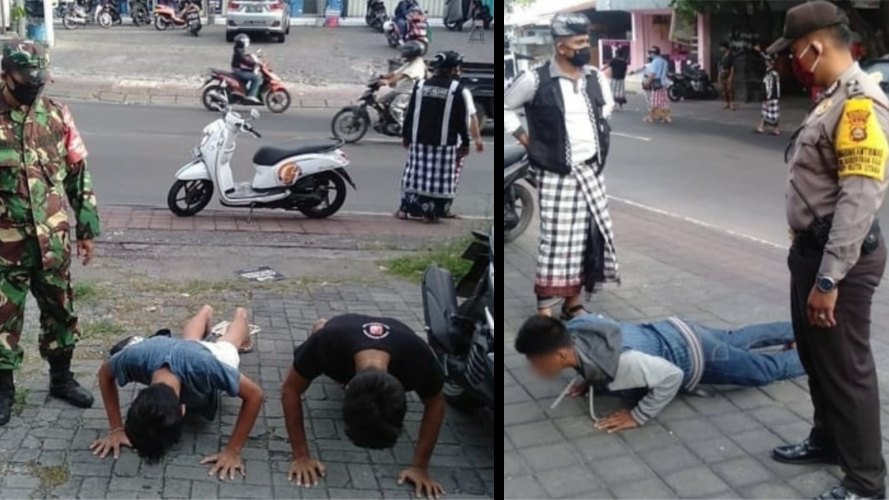 Rivanlee Anandar, a member of the Commission for Missing Persons and Victims of Violence, was not happy with punishments.
During an interview with VOA Indonesia, Rivanlee said that police officers and members of the military that are implementing strict coronavirus laws should be doing something else.
He said that the military should be focusing on national defense.
He added:
The military should focus on national defence. There [are] no indicators or instruments to measure the effectiveness of involving the military in handling the pandemic. Their role in picking up people who have tested positive [for] Covid-19 is too much. In several malls, they even take people's temperature.
A woman that was found not wearing a face mask in her vehicle was stopped by the authorities and the things that she was asked to do are just bizarre.
The poor woman was asked to clean the sewer or pay a hectic fine.
Evani Jesselyn, the woman, said that she was alone in her vehicle and was initially wearing a mask. However, she had a hard time breathing so she pulled the mask down so she could breathe some fresh air.
She was pulled over by the police.
She ended up going to a court, where she waited 1 hour to see a judge in a room filled with crowded people.
The woman said that it is just weird that the police were upset with her for not wearing a mask when she was alone inside her car, but they forced her to go to a crowded place that was not even practicing social distancing.
The woman was given a fine by the authorities afterward.
These are just some of the weird stories that were recorded in Indonesia.
Do you think the police are doing the right thing? Tell us what you think about the rules and strict measures of the authorities in Indonesia by leaving a comment in the comments section below!