Nurse Shares Shocking Pictures Of What COVID-19 Did To Him After Spending 6 Weeks At Hospital
A 43-year-old nurse from San Francisco has shared a picture on social media to show everyone how devastating it is to contract the deadly bugs.
Mike Shultz, the nurse, shared a before and after pic, which showed him losing 50lbs after contracting the deadly bug.
Shultz, who is from San Francisco, USA, said he was admitted to a hospital on March 16, 2020, after traveling to Boston to meet his 29-year-old DJ boyfriend, Josh Hebblethwaite.
The nurse, who by the way has no health conditions, said he and his boyfriend started to feel ill after attending the Winter Party Festival in Miami Beach 1 month earlier.
The gathering reportedly left 38 people unwell, which includes 3 men who tragically passed away.
The temperature of Shultz spiked to 103 degrees Fahrenheit and he also found out that he had a hard time breathing.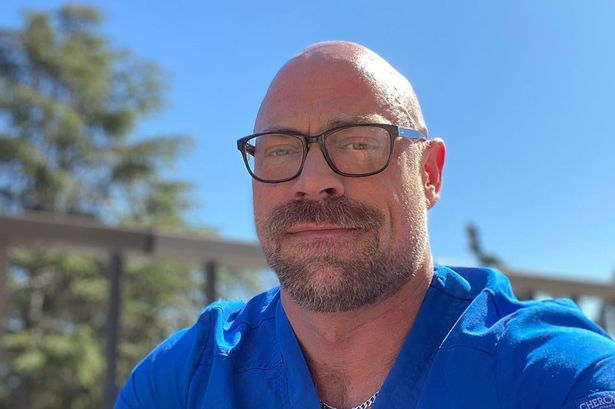 His lungs were filling with liquid.
Before being hospitalized, Shultz weighed at around 190 pounds, but after 6 weeks of a constant battle with the deadly bug, he lost 50lbs.
During an interview with BuzzFeed, Shultz said that he would normally work out 6 or 7 times per week, but the bug had made him weak.
His current weight is at around 140lbs.
Shultz shared his images on Instagram to show how devastating the coronavirus can be to one's body while being treated.
In a post on Instagram, he said:
I wanted to show everyone how badly being sedated for 6 weeks on a ventilator or intubated can be. Amongst other things, Covid-19 reduced my lung capacity with pneumonia. Over 8 weeks I've been away from family and friends. Getting stronger every day and working to increase my lung capacity. I'll get back to where I was in healthier ways this time… Maybe even do cardio.
Shultz said that he was intubated for 4 weeks and 3 days.
He said that he became so weak that he had a hard time holding up his smartphone.
During an interview with BuzzFeed, he said:
I was so weak. This was one of the most frustrating parts. I couldn't hold my cellphone, it was so heavy. I couldn't type because my hands shook so much.
He also had no idea how long he had been in hospital for because he had lost track of time.
Talking about why he made the post, Shultz said:
I knew what I thought going in [about the coronavirus]. I didn't think it was as serious as it was until after things started happening. I thought I was young enough for it not to affect me, and I know a lot of people think that. I wanted to show it can happen to anyone. It doesn't matter if you're young or old, have preexisting conditions or not. It can affect you.
As he continues his recovery, Schultz said that he and his boyfriend have been receiving some backlash online after their attendance at the Winter Party.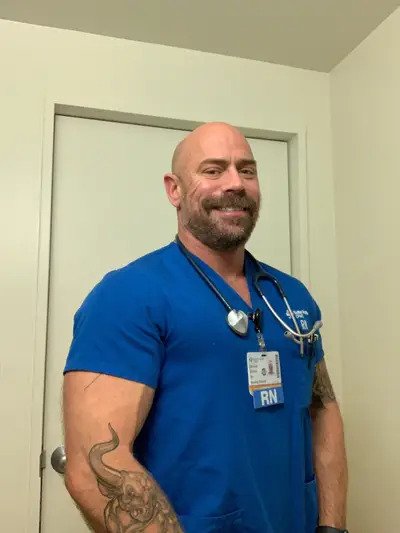 Some of the commenters said that Schultz said that he deserved to get sick, but he is choosing to focus on the outpouring of the support that he is receiving since sharing his pictures on social media.