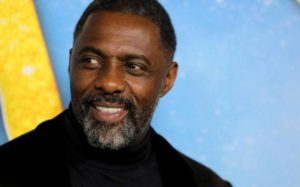 Hollywood Actor Idris Elba Claims He Was Paid To Say He Had Tested Positive For Coronavirus
Idris Alba, an actor in the Hollywood industry, has released a statement where he confirmed that he got paid for saying that he tested positive for the coronavirus.
Earlier this month, the actor and his partner Sabrina said that they had contracted the deadly disease.
However, Idris now said that he received money to make up the results.
In a video that was shared on Instagram, the man can be heard saying he was paid to say that he tested for the virus.
In the video, he said: "It shouldn't be about whether the rich or poor gets it. Everyone should be able to get a test, for sure. I think the negativity around test-shaming is counterproductive. I don't see what people get out of that."
He added, "And the idea that someone like myself is going to be paid to say I have coronavirus. That's absolute bulls***! Such stupidness."
He continued, "And people want to spread that like it's news. It's stupid. It's the quickest way to get people sick. It's no benefit to me and Sabrina saying that we got it and we ain't got it. I don't understand the logic of that."
As of writing this article, 537,881 people have tested positive for the coronavirus throughout the world.
24,293 people have died from the virus, and only 124,612 people have recovered from the virus.
In the United States, which is the country with the most cases of the virus, has confirmed to have 85,612 cases of the virus.
The virus has killed 1301 people in the country.