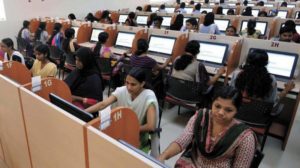 Important Upcoming exams dates 2019 for central, banks, state govt, upsc and ssc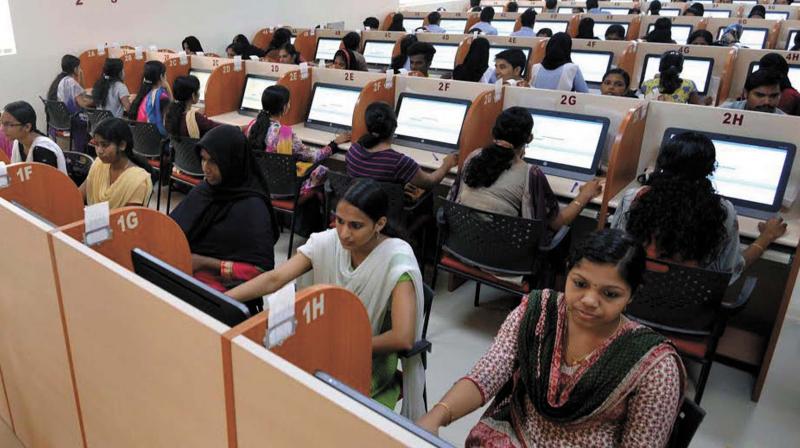 Are you looking for job especially in the bank or state government industry? If you are, you must mark down these important exams date for the jobs. Get yourself well prepared, check out the pass exam paper and syllabus will help you to score in the exams.
Below are the important exams date for different industries, good luck for your exam!
Quick Links:
Banks
Other Govt Financial Institutes
SSC
UPSC
Other All India Exams
Defence Jobs
Railways
Andaman & Nicobar 
Andhra Pradesh
Arunachal Pradesh
Assam
Bihar
Chandigarh
Chhattisgarh
Dadra & Nagar Haveli
Daman & Diu
Delhi
Goa
Gujarat
Haryana
Himachal Pradesh
Jammu & Kashmir
Jharkhand
Karnataka
Kerala
Lakshadweep
Madhya Pradesh
Maharashtra
Manipur
Meghalaya
Mizoram
Nagaland
Odisha
Puduchhery
Punjab
Rajasthan
Sikkim
Tamil Nadu
Telangana
Tripura
Uttarakhand
Uttar Pradesh
West Bengal
 Banks
| | | |
| --- | --- | --- |
| Exam Date | Name of The bank | Exam Name |
| 27/01/2019 | IBPS | PSBs – CWE SPL-VIII (Specialist Officers) (Main Exam) |
| 20/01/2019 | IBPS | PSBs – CWE Clerks-VIII (Main Exam) |
| 29 & 30/12/2018 | IBPS | PSBs – CWE SPL-VIII (Specialist Officers) (Prelims Exam) |
| 23/12/2018 | Canara Bank | Probationary Officer |
| 08, 09, 15 & 16/12/2018 | IBPS | PSBs – CWE Clerks-VIII (Prelims Exam) |
| Nov/ Dec 2018 | DCCB, Jagdalpur | Computer Operator Cum Clerk |
Other Govt Financial Institutes
| | | |
| --- | --- | --- |
| Exam Date | Recruitment Board | Exam Name |
| December 2018/ January 2019 | RBI | Security Guard |
| 27/12/2018 | NICL | Accounts Apprentice |
SSC
| | |
| --- | --- |
| Exam Date | Exam Name |
| 01 to 06/02/2019 | SSC – Stenographer Grade C&D 2018 |
| 12/01/2019 | SSC – JHT, Jr Translator & Other (Paper I) |
| February, 2019 | SSC – Selection Posts Phase – VII/2018 (CBE) |
| 01/12/2018 | SSC – SI in CAPFs, ASI in CISF & SI in Delhi Police Exam -2018 (Paper-II) (CBE) |
| 27 to 30/11/2018 | SSC – Combined Graduate Level Exam-2018 (Tier-II & III) (CBE) |
UPSC
| | |
| --- | --- |
| Exam Date | Exam Name |
| 01/12/2019 | UPSC – Indian Forest Service (Main) Exam 2019 |
| 17/11/2019 | UPSC – NDA & NA Exam (II) 2019 |
| 20/09/2019 | UPSC – Civil Services (Main) Exam 2019 |
| 08/09/2019 | UPSC – CDS Exam (II) 2019 |
| 18/08/2019 | UPSC – CAPF (ACs) Exam 2019 |
| 21/07/2019 | UPSC – Combined Medical Service Exam 2019 |
| 30/06/2019 | UPSC – Engineering Service (Main) Exam 2019 |
| 28/06/2019 | UPSC – Combined Geo-Scientist & Geologist Exam 2019 |
| 28/06/2019 | UPSC – IES/ ISS Exam 2019 |
| 02/06/2019 | UPSC – Indian Forest Service (Prelims) Exam 2019 |
| 02/06/2019 | UPSC – Civil Services (Prelims) Exam 2019 |
| 21/04/2019 | UPSC – NDA & NA Exam (I) 2019 |
| 03/02/2019 | UPSC – CDS Exam (I) 2019 |
| 06/01/2019 | UPSC – Engineering Service (Prelims) Exam 2019 |
| 15/12/2018 | UPSC – Assistant Geologist, Advt No: 07/2018 |
| 15/12/2018 | UPSC – Vice Principal, Asst Inspector of Training & Other, Advt No: 15/2018 |
| 15/12/2018 | UPSC – Drugs Inspector, Advt No: 16/2018 |
| 02 to 10/12/2018 | UPSC – Indian Forest Service (Main) Exam, 2018 |
Other All India Exams
| | | |
| --- | --- | --- |
| Exam Date | Recruitment Board | Exam Name |
| 2nd week of February 2019 | NITTTR, Chandigarh | Lower Division Clerk |
| 02, 03, 09, 10/02/2019 | GATE | GATE-2019 |
| 12/01/2019 | CSIO | Jr Secretariat Asst (General), Advt No 07/2017 |
| 02/01/2019 | VMMC & Safdarjung Hospital | Physiotherapist |
| 26/12/2018 | ESIC, New Delhi | Insurance Medical Officer Gr II (Allopathic), Phase I |
| 23/12/2018 | Rajya Sabha Secretariat | Proof Reader, Advt No: 01/2017 |
| 22 & 23/12/2018 | KVS | PGT, TGT, Librarian & Other |
| 22/12/2018 | Rajya Sabha Secretariat | Security Assistant Gr II (Mains) Exam, Advt No: 01/2017 |
| 19/12/2018 | Rajya Sabha Secretariat | Stenographer (English), Advt No: 01/2017 (Skill Test) |
| 18/12/2018 | Rajya Sabha Secretariat | Secretariat Asst (Hindi & Urdu) Skill Test |
| 18 to 22/12/2018 | CSIR | UGC NET DEC 2018 |
| 16/12/2018 | Heavy Water Board | Stenographer Gr II, Advt No: 01/2018 |
| 16/12/2018 | NIMR | Scientist B (Social Sciences) |
| 16/12/2018 | SEBI | Officer Grade A (Assistant Manager) Phase II |
| 16/12/2018 | CCMB | Jr Hindi Translator, Advt No: 03/2017 |
| 15/12/2018 | NCCT | Jr Stenographer & LDC |
| 15/12/2018 | ESIC, New Delhi | Social Security Officer/ Manager Gr. II/ Suptd (Phase II Mains) |
| 13/12/2018 | VMMC & Safdarjung Hospital | Physiotherapist |
| 10 & 11/12/2018 | FACT | Graduate Apprentice |
| 09 to 23/12/2018 | MHRD | UGC NET |
| 09/12/2018 | CBSE | CTET |
| 08/12/2018 | CSIR Madras Complex | Jr Secretariat Asst (F&A), Advt No: 01/2018 |
| 08/12/2018 | THSTI | Technical Officer-II (Lab) |
| 07/12/2018 | AIIMS, New Delhi | Nursing Officer (Staff Nurse Gr-II), Advt No: 78/2018 |
| 06 & 07/12/2018 | NIEPMD | Special Educator, Vocational Instructor & Other, Advt No: 18/2018 |
| 06/12/2018 | NIEPMD | Consultant (Prosthetics & Orthotics) |
| 05/12/2018 | NIEPMD | Lecturer (Occupational Therapy) |
| 05/12/2018 | MEC Ltd | Hindi Translator |
| 05/12/2018 | MEC Ltd | Assistant (Hindi) |
| 05 to 07/12/2018 | NIEPMD | Asst Professor, Lecturer & Other, Advt No: 13/2018 |
| 04/12/2018 | TIFR | Administrative Officer |
| 04 to 07/12/2018 | Damodar Valley Corporation | Jr Lab Technician (Skill Test), Post No: 08/2018 |
| 03 to 07/12/2018 | Dept of Atomic Energy | Asst Security Officer (Physical Test) |
| 04/12/2018 | THSTI | Technical Officer II (Data Management) |
| 04/12/2018 | THSTI | Technical Officer II (Programmer) |
| 04/12/2018 | JNARDDC | Scientist I & II |
| 02/12/2018 | IOCL, Pipelines Division | Apprentice |
| 02/12/2018 | Forest Survey of India | Technical Associate |
| 02 to 09/12/2018 | MSTC Ltd | Jr Computer Asst & Stenographer (Skill Test) |
| 01 & 02/12/2018 | NIELIT, Delhi | Asst, Jr Technical Asst & Other |
| 01 to 13/12/2018 | NLC India Ltd | Graduate Executive Trainee (Medical Exam) |
| 01 & 02/12/2018 (Postponed) | AIIMS, Raipur | Public Relation Officer, Law Officer & Asst Nursing Superintendent |
| 30/11/2018 | AIIMS, New Delhi | Jr Engineer (Civil), Advt No: 89/2018 (CBT) |
| 30/11/2018 | AIIMS, New Delhi | Jr Engineer (Electrical), Advt No: 90/2018 (CBT) |
| 29/11/2018 | ECIL | AO, Purchase & Personnel Officer, Advt No 35/2018 |
| 20, 22, 23, 26 & 27/11/2018 | Eastern Coal Fields Ltd | Mining Sirdar (SRD) |
| 29 & 30/11, 02 & 03/12/2018 | AAI | Jr Executive, Manager, Advt No: 02/2018 |
Defence Jobs
| | | |
| --- | --- | --- |
| Exam Date | Recruitment Board | Exam Name |
| 24/02/2019 | Indian Army | Havildar (Surveyor Automated Cartographer) |
| 16 & 17/02/2019 | Indian Air Force | AFCAT- 01/2019 |
| 15 to 18/12/2018 | DRDO-CEPTAM | Sr Technical Asst (CBT) |
| 30/11/2018 | BEL | Executive-Ghaziabad Unit |
Railways
| | | |
| --- | --- | --- |
| Exam Date | Recruitment Board | Exam Name |
| 02 to 19/02/2019 | RPF | Constable (CBT) Phase 5 (Group C + D) |
| 17 to 25/01/2019 | RPF | Constable (CBT) Phase 4 (A + B + F) |
| 09 to 19/01/2019 | RPF | SI (CBT) Phase 3 (Group C + D) |
| 05 & 06/01/2019 | RPF | SI (CBT) Phase 3 (Group A + B) |
| 03 to 06/12/2018 | South Central Railway | Station Master |
| 02/12/2018 | KRCL | Various Posts Matrix level-I (CBT) |
| From 24/12/2018 | RRB | ALP & Technician, Advt No: 01/2018 (2nd stage CBT) |
| 23/12/2018 | South Eastern Railway | Scouts & Guides Quota (Group C & D) |
| 20 to 22/12/2018 | RPF | Constable (CBT) Phase 1 (Group E) |
| 19/12/2018 | RPF | SI (CBT) Phase 1 (Group E + F) |
| 01/12/2018 | East Central Railway | Scouts & Guides Quota (Group C & D) |
| 30/11/2018 | Delhi Metro Rail Corporation Ltd | Station Controller/ Train Operator (Medical Exam) |
| From 17/09/2018 to 14/12/2018 | RRB | Group D, Advt No: 02/2018 (Computer Based Test) |
Andhra Pradesh
| | | |
| --- | --- | --- |
| Exam Date | Recruitment Board | Exam Name |
| 02/04/2019 | APPSC | Assistant Executive Engineer (Mains) |
| 03/03/2019 | AP Police | PC, Warder & Firemen (Final Exam) |
| 10/02/2018 | APPSC | Assistant Executive Engineer (Screening Test) |
| 09 to 20/02/2019 | AP Police | PC, Warder & Firemen (PMT/ PET) |
| 20/01/2019 | Office of the Principal Commissioner of Customs, Visakhapatnam | Group C |
| 18 to 30/01/2019 | AP DSC | Secondary Grade Teacher (SGT) |
| 06/01/2019 | AP Police | PC, Warder & Firemen (Prelims) |
| 03/01/2019 | AP DSC | Language Pandit (LP) |
| 02/01/2019 | AP DSC | Principals, Music, Craft and Art & Drawing |
| 30/12/2018 to 01/01/2019 | AP DSC | Trained Graduate Teacher (TGT) & PET |
| 29/12/2018 | AP DSC | Post Graduate Teacher (PGT) |
| 28/12/2018 | AP DSC | School Assistant (Languages) |
| 24, 26 & 27/12/2018 | AP DSC | School Assistant (Non Languages) |
| 16/12/2018 | AP Police | SI, RSI & Other |
Andaman & Nicobar Islands
| | | |
| --- | --- | --- |
| Exam Date | Recruitment Board | Exam Name |
| . | | |
Arunachal Pradesh
| | | |
| --- | --- | --- |
| Exam Date | Recruitment Board | Exam Name |
| 09 & 10/02/2019 | Arunachal Pradesh PSC | Extension Officer & Economic Investigator |
| 12, 13, 19 & 20/01/2019 | Arunachal Pradesh PSC | PGT & TGT |
| 27 & 28/12/2018 | Arunachal Pradesh PSC | District Library & Information Officer |
Assam
| | | |
| --- | --- | --- |
| Exam Date | Recruitment Board | Exam Name |
| 30/12/2018 | Office of the Dy Commissioner, Nagaon | Junior Assistant |
| 16/12/2018 | Gauhati High Court | Lawn Attendant/ Mali |
| 15 & 16/12/2018 | Gauhati High Court | Chauffeur/ Driver (Driving Test) |
| 15/12/2018 | Gauhati High Court | Computer Asst (Skill Test) |
| 02 to 04/12/2018 | Gauhati High Court | Assam Judicial Service Gr III (Mains) |
| 01 & 02/12/2018 | APDCL | Asst Accounts Officer |
| November, 2018 | Assam PSC | Assam Finance Service |
| 24/11/2018 (Postponed to 30/12/2018) | Assam PSC | CCE (Prelims) 2018 |
Bihar
| | | |
| --- | --- | --- |
| Exam Date | Recruitment Board | Exam Name |
| December 2018 | BSPHCL | Assistant Electrical Engineer, AE & Other |
| 16/12/2018 | BPSC | 64th CCE (Prelims) Exam |
| 12 to 15/12/2018 | Bihar Vidhan Sabha | Jr Clerk & Asst |
| 08 to 10/12/2018 | BSSC | Inter Level Exam (Prelims) Competitive Exam 2014 |
| 03, 04, 06, 07 & 09/12/2018 | Collectorate, Nawada | Executive Assistant (Type Test) |
| 27 & 28/11/2018 | BSPHCL | Asst Operator/ Switch Board Operator & Other, Advt No: 08/2018 |
| 27 & 28/11/2018 | BPSC | 30th Bihar Judicial Service (Prelims) Competitive Exam, Advt No: 06/2018 |
| 25/11 & 02/12/2018 | Bihar Police | Constable & Fireman, Advt No: 02/2018 (Exam Cancelled) |
Chandigarh
| | | |
| --- | --- | --- |
| Exam Date | Recruitment Board | Exam Name |
| 27/01/2019 | Samagra Shiksha, Chandigarh | Jr Basic Teacher |
| 15/12/2018 | GMCH, Chandigarh | Sr Resident, MO & Other |
Chhattisgarh
| | | |
| --- | --- | --- |
| Exam Date | Recruitment Board | Exam Name |
| 23/12, 06, 13 & 27/01/2019 | Chhattisgarh High Court | Asst, DEO & Other |
| 17/12/2018 | CSPHCL | ADO/ AM/ AO |
| 16/12/2018 | Directorate of Public Relations, Naya Raipur | Information Asst |
| 16/12/2018 | District & Sessions Judge, Raipur | Assistant Grade III |
| 16/12/2018 | Chhattisgarh High Court | Stenographer, Advt No: 02/2018 |
| 02/12/2018 | Chhattisgarh High Court | District Judge (Entry Level) |
Dadra & Nagar Haveli
| | | |
| --- | --- | --- |
| Exam Date | Recruitment Board | Exam Name |
| . | | |
Daman & Diu
| | | |
| --- | --- | --- |
| Exam Date | Recruitment Board | Exam Name |
| . | | |
Delhi
| | | |
| --- | --- | --- |
| Exam Date | Recruitment Board | Exam Name |
| 10/02/2019 | Delhi High Court | Delhi Judicial Service (Prelims) Exam 2018 |
| 30/12/2018 | Delhi Public Library | Library & Information Asst |
| 10, 11, 14 & 29/11/2018 | DSSSB | Asst Teacher, Post Code: 89/174 & PGT, Post Code: 138/17 |
Goa
| | | |
| --- | --- | --- |
| Exam Date | Recruitment Board | Exam Name |
| . | | |
Gujarat
| | | |
| --- | --- | --- |
| Exam Date | Recruitment Board | Exam Name |
| 27 & 28/04/2019 | GPSC | Dy Section Officer & Dy Mamlatdar, Advt. No: 55/2018-19 (Mains) |
| 06 & 07/04/2019 | GPSC | Chief Officer, Advt No: 75/2018-19 (Mains) |
| 31/03/2019 | GPSC | Joint Director, Advt No: 102/2018-19 |
| 17/03/2019 | GPSC | Lady Officer, Advt No: 101/2018-19 |
| 03/03/2019 | GPSC | Asst Inspector of Motor Vehicle, Advt No: 100/2018-19 |
| 03/03/2019 | GPSC | Psychiatrist, Advt No: 107/2018-19 |
| 03/03/2019 | GPSC | Hindi Reporter, Advt No: 110/2018-19 |
| 17/02/2019 | Gujarat High Court | Peon (Class IV) |
| 03/02/2019 | GPSC | Archaeological Engineer, Advt No: 72/2018-19 (Prelims) |
| 03/02/2019 | GPSC | Lecturer, Advt No 63 to 69/2018-19 (Prelims) |
| 03/02/2019 | GPSC | Gujarati Reporter, Advt No: 108/2018-19 |
| 27/01/2019 | GPSC | Microbiologist (Specialist Service), Advt No: 103/2018-19 |
| 27/01/2019 | GPSC | Pathologist (Specialist Service), Advt No: 104/2018-19 |
| 27/01/2019 | GPSC | ENT Surgeon, Advt No: 105/2018-19 |
| 27/01/2019 | GPSC | Radiologist, Advt No: 106/2018-19 |
| 27/01/2019 | GPSC | English Reporter, Advt No: 109/2018-19 |
| 06/01/2019 | GPSC | Curator, Advt No: 73 /2018-19 (Prelims) |
| 30/12/2018 | GPSC | Geologist, Advt No: 76/2018-19 (Prelims) |
| 30/12/2018 | GPSC | Asst Regional Transport Officer/ Asst Director of Transport, Advt No: 74/2018-19 (Prelims) |
| 30/12/2018 | GPSC | Dental Surgeon, Advt No: 70/2018-19 (Prelims) |
| 23/12/2018 | Gujarat Forest Department | Forest Guard |
| 23/12/2018 | GPSC | Research Officer, Advt No: 77/2018-19 (Prelims) |
| 23/12/2018 | GPSC | Dy Director, Advt No: 71/2018-19 (Prelims) |
| 22/12/2018 | GPSC | Chief Officer, Advt No: 75/2018-19 (Prelims) |
| 16/12/2018 | GPSC | Dy Section Officer & Dy Mamlatdar, Advt. No: 55/2018-19 (Prelims) |
| 16/12/2018 | Gujarat High Court | Class ­IV |
| 09/12/2018 | GPSC | Associate Professor/ Reader, Advt No 56 to 62/2018-19 (Prelims) |
| 09/12/2018 | GPSSB | Social Welfare Observer (Jr Grade), Advt No: 04/2018-19 |
| 09/12/2018 | GPSSB | Expansion Officer (Co-operation), Advt No: 08/2018-19 |
| 02/12/2018 | Gujarat High Court | Assistant Librarian (Main) |
| 02/12/2018 | GSCSCL | Dy Manager |
| Nov/ Dec 2018 | Gujarat High Court | Assistant (Main Exam) |
Haryana
| | | |
| --- | --- | --- |
| Exam Date | Recruitment Board | Exam Name |
| 05 & 06/01/2019 | Board of School Education, Haryana | HTET 2018 |
| 02, 23 & 30/12/2018 | HSSC | Constable, SI & Other, Advt No: 03/2018 |
| 12/12/2018 | HSSC | PRT, Advt No:02/2012 (Physical Verification) |
Himachal Pradesh
| | | |
| --- | --- | --- |
| Exam Date | Recruitment Board | Exam Name |
| 20/12/2018 | HPSSC | Sub Inspector of Police (PET) |
| 16, 23 & 30/12/2018 | HPSSC | Investigator, Asst Chemist & Other |
| 15 to 21, 27 & 28/11/2018 | HPPSC | HPAS Combined Competitive (Main) Exam – 2017 |
Jammu & kashmir
| | | |
| --- | --- | --- |
| Exam Date | Recruitment Board | Exam Name |
| 02/12/2018 | JKPSC | Medical Officer, Advt No: 12 of 2018 |
| 22/10 to 31/11/2018 | SKIMS | Junior Assistant, Advt No: 04 of 2017 (CBT) |
| 14/12/2018 | LAHDC, Leh | Junior Asst (Type Test) |
| 26 to 30/11, 03, 04, 11 & 12/12/2018 | LAHDC, Leh | Jr Asst, Advt No: 02/2018 |
| 12/11 to 08/12/2018 | JK Police | Executive & Armed Police |
Jharkhand
| | | |
| --- | --- | --- |
| Exam Date | Recruitment Board | Exam Name |
| 28 to 31/01 & 01/02/2019 | JPSC | CCSE (Mains) 2016, Advt No: 23/2016 |
Karnataka
| | | |
| --- | --- | --- |
| Exam Date | Recruitment Board | Exam Name |
| 03/02/2019 | School Education Dept, Karnataka | KARTET – 2018 |
| 17 to 21/12/2018 | Karnataka Forest Dept | RFO (Mains) |
| 16/12/2018 | Karnataka SET | KSET (Assistant Professor) 2018 |
| 08 to 12/12/2018 | Karnataka Forest Dept | RFO |
| 17 to 30/11 & 01/12/2018 | Karnataka State Police | SI (Civil), Advt No: 70/2/2018 (ET-PST) |
Kerala
| | | |
| --- | --- | --- |
| Exam Date | Recruitment Board | Exam Name |
| 22 & 23/12/2018 | Kerala High Court | Kerala State Higher Judicial Service (Main) Exam 2017 |
| 12/12/2018 | Kerala PSC | Asst Tamil Translator Gr II (Category No: 219/2016) |
| 06 & 07/12/2018 | Travancore Cochin Chemicals Ltd | Operator (Skill Test) |
| 03 to 09 & 10 to 13/12/2018 | Travancore Cochin Chemicals Ltd | Helper (Fitter) Skill Test |
| 03 to 07 & 10, 11/12/2018 | Travancore Cochin Chemicals Ltd | Fitter (Mechanic) Skill Test |
| 03 to 05/12/2018 | Travancore Cochin Chemicals Ltd | Helper (Electrical) Skill Test |
| 03/12/2018 | Kerala PSC | Higher Secondary School Teacher (Junior) History, Category No: 337/2017 |
| 01/12/2018 | Kerala High Court | Motor Car Mechanic Gr II |
| 27/11/2018 | Kerala PSC | Cooli Worker (Practical Test) |
Lakshadweep
| | | |
| --- | --- | --- |
| Exam Date | Recruitment Board | Exam Name |
| 30 & 31/12/2018 | Directorate of Education, Kavaratti | Lab Asst, PGT & Other |
Madhya Pradesh
| | | |
| --- | --- | --- |
| Exam Date | Recruitment Board | Exam Name |
| 19/01/2019 | MPPEB | Middle School Teacher |
| 29/12/2018 | MPPEB | High School Teacher Eligibility Test 2018 |
Maharashtra
| | | |
| --- | --- | --- |
| Exam Date | Recruitment Board | Exam Name |
| 24/11/2019 | MPSC | Maharashtra Electrical Engineering Services (Mains) Exam 2019 |
| 24/11/2019 | MPSC | Maharashtra Civil Engineering Services (Mains) Exam 2019 |
| 09/11/2019 | MPSC | Maharashtra Electrical & Mechanical Engineering Services (Mains) Exam 2019 |
| 03/11/2019 | MPSC | Maharashtra Group-C Services (Mains) Exam 2019 Paper 2 Tax Asst |
| 02/11/2019 | MPSC | Maharashtra Mechanical Engineering Services (Mains) Exam 2019 |
| 20/10/2019 | MPSC | Maharashtra Group-C Services (Mains) Exam 2019 Paper 2 SI, State Excise |
| 13/10/2019 | MPSC | Maharashtra Group-C Services (Mains) Exam 2019 Paper 2 Clerk-Typist |
| 06/10/2019 | MPSC | Maharashtra Group-C Services (Mains) Exam 2019 Combined Paper 1 |
| 29/09/2019 | MPSC | Maharashtra Agriculture Services (Mains) Exam 2019 |
| 15/09/2019 | MPSC | Maharashtra Forest Services (Mains) Exam 2019 |
| 01/09/2019 | MPSC | Asst Motor Vehicle Inspector (Mains) Exam 2019 |
| 25/08/2019 | MPSC | Maharashtra Subordinate Services (Main) Exam 2019 Paper 2 ASO |
| 18/08/2019 | MPSC | Civil Judge Jr Division & Judicial Magistrate First Class (Mains) Exam 2019 |
| 11/08/2019 | MPSC | Maharashtra Subordinate Services (Main) Exam 2019 Paper 2 STI |
| 04/08/2019 | MPSC | Maharashtra Subordinate Services (Main) Exam 2019 Paper 2 PSI |
| 28/07/2019 | MPSC | Maharashtra Subordinate Services (Main) Exam 2019 Combined Paper 1 |
| 13 to 15/07/2019 | MPSC | State Services Mains (Mains) 2019 |
| 23/06/2019 | MPSC | Maharashtra Engineering Services Combined (Prelims) Exam 2019 |
| 16/06/2019 | MPSC | Maharashtra Group-C Services Combined (Prelims) Exam 2019 |
| 26/05/2019 | MPSC | Maharashtra Forest Services (Prelims) Exam 2019 |
| 19/05/2019 | MPSC | Maharashtra Agriculture Services (Prelims) Exam 2019 |
| 28/04/2019 | MPSC | Asst Motor Vehicle Inspector (Prelims) Exam 2019 |
| 07/04/2019 | MPSC | Civil Judge Jr Division & Judicial Magistrate First Class (Prelims) Exam 2019 |
| 24/03/2019 | MPSC | Maharashtra Subordinate Services Combined (Prelims) Exam 2019 |
| 17/02/2019 | MPSC | State Services Exam (Prelims) 2019 |
| 11 & 12/01/2019 | MPSC | Asst Secretary (Technical), Group-A, Advt No: 01 & 29/2018 |
| 23/12/2018 | MPSC | Inspector, Child Development Officer & Other Posts, Advt No 22/2018 |
| 16/12/2018 | Bombay High Court | Peon/ Hamal (Screening Test) |
| 14 & 15/12/2018 | MAHA Police | Assistant Intelligence Officer |
| 05 to 07/12 & 10 to 14/12/2018 | MPSC | PSI (PT Schedule – Phase IV) |
| 02/12/2018 | MPSC | Maharashtra Group-C Service Main Exam 2018 Paper 2 (Tax Assistant), Advt No: 40/2018 |
| 01/12/2018 | MPSC | Asst Director, Advt No 65/2017 |
| 26/11 to 01/12/2018 | MPSC | Police Sub Inspector (Main) Exam 2017 (PT & Interview – Nashik) |
| 13 to 17/11 & 26 to 31/11 & 01/12/2018 | MPSC | PSI (PT Schedule – Phase III) |
Manipur
| | | |
| --- | --- | --- |
| Exam Date | Recruitment Board | Exam Name |
| . | | |
Meghalaya
| | | |
| --- | --- | --- |
| Exam Date | Recruitment Board | Exam Name |
| 20/12/2018 | Office of the Dy Commissioner, Ri Bhoi | Grade IV |
| 01/12/2018 | Meghalaya PSC | Asst Soil & Water Conservation Officer |
Mizoram
| | | |
| --- | --- | --- |
| Exam Date | Recruitment Board | Exam Name |
| . | | |
Nagaland
| | | |
| --- | --- | --- |
| Exam Date | Recruitment Board | Exam Name |
| 13/12/2018 | Nagaland PSC | Assistant Conservator of Forest (Physical & Medical Test) |
Odisha
| | | |
| --- | --- | --- |
| Exam Date | Recruitment Board | Exam Name |
| 13/01/2019 | SSB, Odisha | Junior Assistant, Advt No: 02/2018 |
| 23/12/2018 | OPSC | Asst Section Officer, Advt No: 10/2018-19 |
| 16/12/2018 | Odisha High Court | District Judge, Advt No: 01/2018 |
| 08 & 09/12/2018 | OPSC | Additional Public Prosecutor |
Puducherry
| | | |
| --- | --- | --- |
| Exam Date | Recruitment Board | Exam Name |
| . | | |
Punjab
| | | |
| --- | --- | --- |
| Exam Date | Recruitment Board | Exam Name |
| 21/12/2018 | PPSC | Asst Town Planner |
| 21/12/2018 | PPSC | Scientific Asst |
| 20/12/2018 | PPSC | Asst Agricultural Engineer |
| 16/12/2018 | PPSC | Extra Assistant |
| 16/12/2018 | PPSC | Asst Agriculture Engineer |
| 10/12/2018 | PSRLM | DPM |
| 09/12/2018 | PSRLM | BPM, Accountant & Other |
| 09/12/2018 | PSRLM | Accountant, Block & District MIS (Type Test) |
| 09/12/2018 | PSRLM | Block Programme Manager & Cluster Coordinator |
| 30/11/2018 | DHFW, Punjab | Sub Divisional Engineer (Medical Exam) |
| 24 to 30/11 & 01/12/2018 | PPSC | PSCSCCE (Main) 2018 |
| November 2018 | PPSC | Asst Agricultural Engineer |
| November 2018 | PPSC | Scientific Asst (Physics) |
Rajasthan
| | | |
| --- | --- | --- |
| Exam Date | Recruitment Board | Exam Name |
| March, April, May-2019 | RPSC | ACF & Range Officer Gr I Exam 2018 (Forest Dept) |
| March, April, May-2019 | RPSC | Lecturer (School) Exam 2018 (Sanskrit. Edu. Dept) |
| 17 to 22/02/2019 | RPSC | Senior Teacher Gr II Exam 2018 (Sanskrit. Edu. Dept) (TSP & Non TSP) |
| 15 to 23/01/2019 | RPSC | School Lecturer (School Education) 2018 |
| 23 & 24/12/2018 | RPSC | RAS & RTS Combined Competitive (Main) Exam 2018 |
| 16 to 18/12/2018 | RPSC | Asst Engineer Comb Comp (Prelims) Exam 2018 |
| 16/12/2018 | RPSC | State Engineering Services Competitive (Pre) Exam 2018 |
| 03/12/2018 | CMOH, Rampurhat | Medical Officer, Block Accounts Manager (Computer Test) |
| 29/11/2018 | Rajasthan Prisons Jail Dept | Jail Warder |
Sikkim
| | | |
| --- | --- | --- |
| Exam Date | Recruitment Board | Exam Name |
| 03 to 05/12/2018 | Sikkim PSC | Assistant Professor |
Tamil Nadu
| | | |
| --- | --- | --- |
| Exam Date | Recruitment Board | Exam Name |
| 02/03/2019 | TNPSC | Principal/ Asst Director & Asst Engineer, Advt No: 35/2018 |
| 24/02/2019 | TNPSC | Librarian, Advt No: 34/2018 |
| 23/02/2019 | TNPSC | Librarian & Information Asst, Advt No: 33/2018 |
| 17/02/2019 | TNPSC | Executive Officer, Gr-IV, Advt No: 32/ 2018 |
| 16/02/2019 | TNPSC | Executive Officer, Gr-III, Advt No: 31/ 2018 |
| 03/02/2019 | TNPSC | Draughtsman, Advt No: 30/2018 |
| 27/01/2019 | TNPSC | Junior Inspector, Advt No: 28/2018 |
| 12/01/2019 | TNPSC | Lecturer (Statistics), Advt No: 25/2018 |
| 06/01/2019 | TNPSC | Assistant Jailor, Advt No: 24/2018 |
| 05/01/2019 | TNPSC | Asst Public Prosecutor, Advt No: 23/2018 |
| 05/01/2019 | TNPSC | Technical Assistant, Advt No: 22/2018 |
| 23/12/2018 | TNPSC | Asst Librarian & Jr Epigraphist |
| 22/12/2018 | TNPSC | Architectural/ Planning Asst, Advt No: 18/2018 |
| 09/12/2018 | MRB, TN | Asst Surgeon (General) |
| 1st week of December, 2018 | TNPSC | Translation Officer & Translator (Mains) |
Telangana
| | | |
| --- | --- | --- |
| Exam Date | Recruitment Board | Exam Name |
| 15/12/2018 | TREIRB | Jr Lecturer |
| 17/12/2018 | TSLPRB | SCT SI, SCT PC & Other (PMT / PET) |
| 13 to 17/12/2018 | TSPSC | Sanitary Inspector, Manager & Other, Advt No: 19 to 28/2018 |
Tripura
| | | |
| --- | --- | --- |
| Exam Date | Recruitment Board | Exam Name |
| 30/11/2018 | NHM, Tripura | Community Health Officer |
Uttarakhand
| | | |
| --- | --- | --- |
| Exam Date | Recruitment Board | Exam Name |
| 29 to 31/12/2018 | UKPSC | Lecturer Group C Exam 2018 |
| 14/12/2018 | Uttarakhand TET | Uttarakhand TET |
| 23 to 29/11/2018 | UKSSSC | Radio Maintenance Officer & Station Officer |
Uttar Pradesh
| | | |
| --- | --- | --- |
| Exam Date | Recruitment Board | Exam Name |
| 03/02/2019 Postponed to 13/01/2019 | Allahabad High Court | UP Higher Judicial Services (Prelims) 2018 (Part II) |
| December 2018 | UP Police | Constable |
| 01 & 02/02/2019 | UPSESSB | Lecturer, Advt No 01 & 02/2016 |
| 22 & 23/12/2018 | UPSSSC | Gram Panchayat Officer, Village Development Officer & Social Welfare Supervisor, Advt No:  02/2018 |
| 23/12/2018 | UP Police | Clerk 2016 |
| 21/12/2018 | UP Police | Computer Operator Grade A 2017 |
| 16/12/2018 | UPPSC | Civil Judge (Jr Division) Prelims Exam 2018 |
| 16/12/2018 | UPPSC | Combined State Engineering Services Exam 2018 |
| 07 to 09/12/2018 | Allahabad High Court | UP Higher Judicial Service (Mains) Exam 2018 |
| 06 & 07/12/2018 | UPPCL | Steno & Addl Private Secretary Advt No: 01 & 02/2017 (Skill Test) |
| 04/12/2018 | UP Police | SI 2016 (PET) |
| 02/12/2018 | Allahabad High Court | Driver (Driving Test), Advt No: 02/2017 |
| 02/12/2018 | UPSSSC | Forest Guard, Advt No: 24/2016 |
| 25 to 27/11/2018 (Postponed) | UPPSC | RO/ ARO (Main) Exam 2017 |
West Bengal
| | | |
| --- | --- | --- |
| Exam Date | Recruitment Board | Exam Name |
| 20/01/2019 | WBPSC | WB Civil Service (Exe) Prelims Exam 2019, Advt No: 29/2018 |
| 11 to 22/12/2018 | WBPSC | Subordinate Forest Service (Mains) Exam 2018 |
| 08/12/2018 | Bankura Municipality | SAE (Civil) |
| 1st Week of December 2018 | WB State Warehousing Corporation | Godown In-charge/ Superintendent |
| 06/12/2018 | WB Police | SI/LSI (Excise) PMT/ PET |
| 03 to 31/12, 01 to 31/01 & 01 to 18/02/2019 | WBPSC | Junior Engineer (Personality Test) |
| 03 to 08 & 10 to 11/12/2018 | Kolkata Police | Civic Volunter |
| 02/12/2018 | MSC, WB | Sub Asst Engineer, LDC & Other, Advt No: 16 to 18/2018 |
| 29/11/2018 | WBPSC | Asst Engineer & Jr Engineer |
| 09/12/2018 Changed to 02/12/2018 | WBCSC | WB SET-2018 |