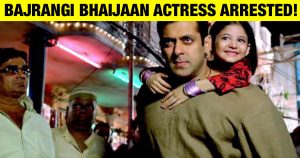 Bajrangi Bhaijan's Actress Alka Kaushal Is Slapped With 2 Years Of Imprisonment And The Reason Will Shock You
Popular Television series actress Alka Kaushal, well known for her minor role in Salman Khan's Bajrangi Bhaijan and other Bollywood flicks is now in trouble. Post some debt issues, Alka has been sentenced two of imprisonment by a district court in Punjab. The verdict has been passed by a local authority and the actress is now obviously in much stress.
According to the sources, she faced this after two of the cheques issued by her got bounced. Meanwhile, sources from a popular online news channel claimed:
"Advocate Sukhbir Singh said that Alka and her mother had borrowed 50 Lakhs from an acquaintance, Avtar Singh. The money was borrowed with the promise of serial-making. When Avtar asked Alka to give back her money, he got 2 cheques of 25 Lakhs each. But they got bounced. After that Avtar filed a case against Alka and her mother in Malerkotla court."
Surprisingly, the incident took place long back in 2015 following which the local court now sentenced her to two years in jail, Alka now filed a petition against the allegations in Sangrur Court and now the district court upheld the order to Malerkortla Court. .Alka is TV actor Varun Badola's sister and we hope she sort her issues soon.
As her career is on the best pace now, it is better for her to resolve the issues and get back on the track.