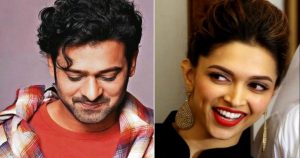 Prabhas To Make Bollywood Debut Alongside Deepika Padukone In 2019
Now that the whole country knows Prabhas, his journey from being a regional Telugu hero to the most awaited country's favorite is just spellbound. With a single series of Baahubali, the actor became a national star right with the dubbed version. The number of fans Prabhas has now is well beyond numbers when compared to the locale Tollywood actors.
People are now already much curious about the upcoming projects of Baahubali stars, Prabhas, of course, occupies the first place in terms of favor.
Related Article: Baahubali Actor Prabhas And Salman Khan Now Comes Together For Rohit Shetty's Movie?
Rumors flew across the whole fraternity about Prabhas' entry into Bollywood. However, the actor dismissed all those comments. Only authenticated news regarding him is about his will to play a major role in Mahabharata.
Earlier, a various news channels reports claimed that Rohit Shetty is keen to cast the Bollywood heavyweight Salman Khan and the 'Baahubali' of Indian Cinema in a film together, which ultimately will be a most promising venture. Later, Rohit Shetty shut down the rumors by opening on the matter.
Now, after a while, news regarding the entry of Prabhas into Bollywood is going viral. Sources close to the prominent Bollywood director Karan Johar claimed that he was actually interested in launching Prabhas in his upcoming project. But, the remuneration he asked for the movie has left him startled.
"Prabhas had devoted five years of his life to the two Baahubali films and it was only fair that he would want to cash in on his new success," said the sources. After all, now it appears like his price is his only enemy on his entry into Bollywood.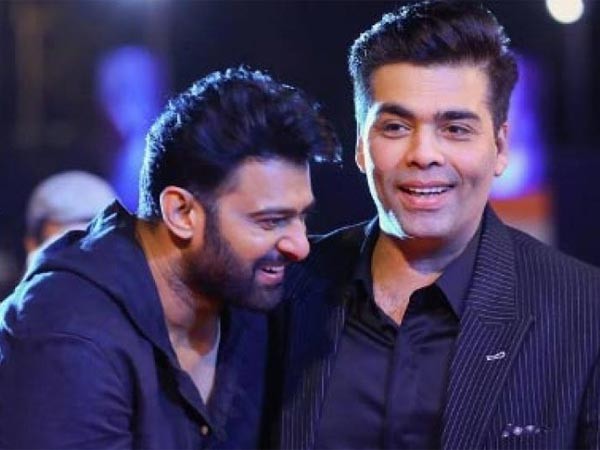 "But the price he asked for was staggering. While it was okay for him to ask and get his desired price — reportedly in the vicinity of Rs 20 crores — in Telugu cinema, it was unrealistic for Prabhas to expect that kind of remuneration in Bollywood. No South Indian actor, not even Rajinikanth, has that kind of commercial clout in Hindi cinema. Prabhas has clearly out-priced himself from Bollywood," added the source.
However, people must keep in mind that Prabhas is already taking Rs 30 crores remuneration for his upcoming flick "Saaho" which is made of Rs 150 Crores budget and the way of quoting him as an over-priced actor is simply unjust.
Despite all the rumors and conflicts, sources have it that it will be Karan Johar will be launching the Southern superstar in Bollywood. And now, according to recent reports, Deepika Padukone has been approached by the makers, to star opposite him in his Bollywood debut. Though the script was narrated to her, she is all set to give a nod very soon.
Related Article: It's Bahubali Star Prabhas' Birthday Today, Guess What His Rumoured Girlfriend Anushka Shetty Gifted Him!