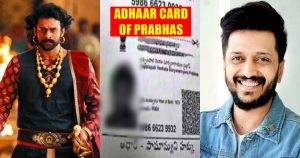 The Adhaar Card Pics Of Prabhas And Ritesh Deshmukh Are Way Too Funny
Have you ever wondered how celebrities look when they are out of the screen, some might have been thinking that they look odd off the screen and another thinks that they look good Off-screen too? Now, forget about looking good or bad, if you get a glance at their real life pictures, especially passport size photographs, you'll realize that they're nothing different from us. Shahrukh Khan might be the Badshah of Bollywood, Priyanka might be a prominent actress in Hollywood or it might be the case of B-Town's young lad, Siddharth Malhotra they all are same when you look at their official documents like Aadhar and Passport, they look just the way we look.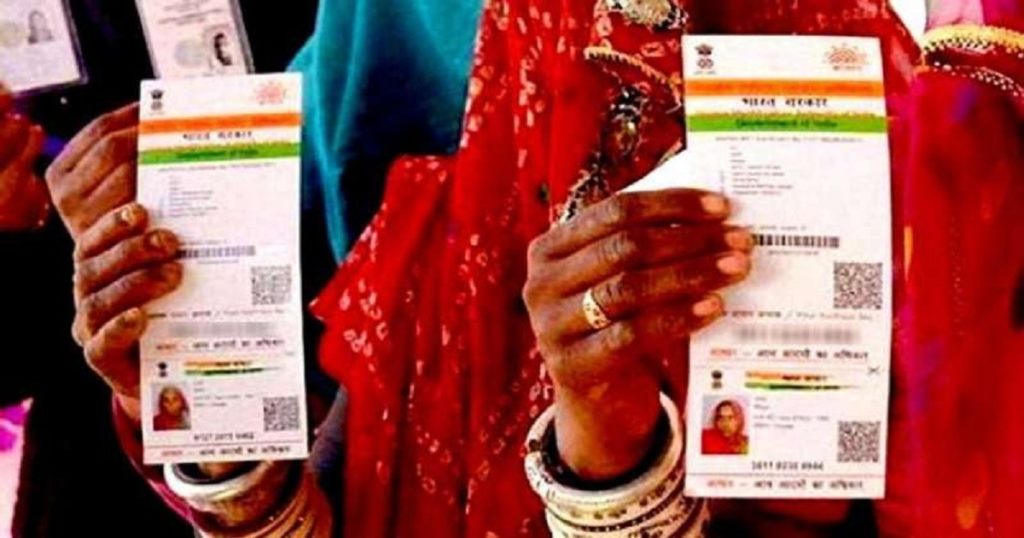 There are many people who feel desperate over the looks they got and it gets worsened when they compare themselves to their favorite stars. But after looking at the other side of these favorites one can really understand that it is camera and make-up that makes them look so much different than us. But, these pictures of the popular actors like Prabhas and Ritesh Deshmukh in their Adhaar cards will leave you in splits.
It is sad to see our Govt using those simple webcams to take the photos for the ID card. Even our handsome Bollywood actors could not survive this. These two actors are looking so funny on their Adhaar cards. Check out their pictures below.
The Baahubali actor, Prabhas: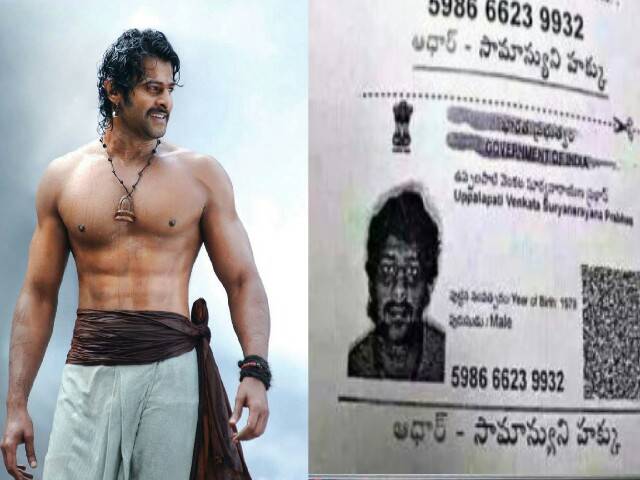 Well, as you can see this is his Adhaar card. It is good to see him as a normal person in his Adhaar card but it is also quite funny that a hunk like Prabhas is looking like this. Meanwhile, credits to the Govt's cameras.
Ritesh Deshmukh: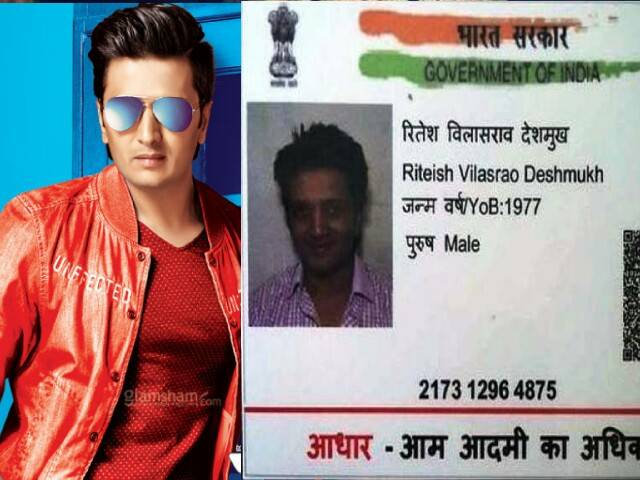 Ritesh has successfully concreted his position in Marathi and Hindi film industry, but if there is something from which he wasn't saved, then it is his Adhaar Card's embarrassing picture.
Related Article: World's Hairiest Girl Shaved Off Her Face For The First Time To Marry Her Boyfriend