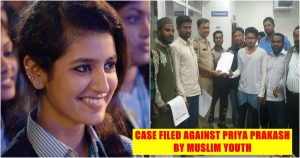 Case Filed Against Priya Prakash By A Group Of Muslim Youths For Hurting Their Sentiments
There's absolutely no one on social media who would've not seen this cute girl up recently. A glance is all it took for this pretty girl to take the internet by storm. Well, it's almost impossible that if you've been scanning through her social media feeds you haven't come across this tiny clip from the newly-released song Manikya Malaraya Poovi from the upcoming Malayalam film Oru Adaar Love.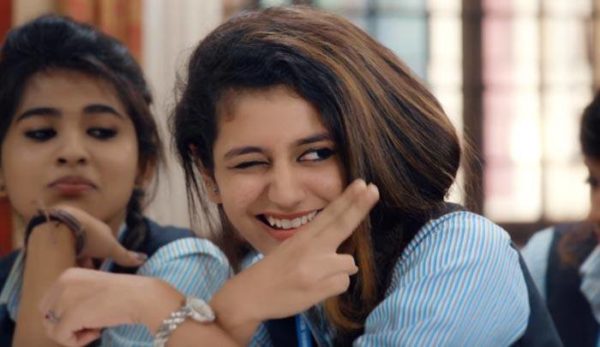 After watching the girl in the video, everyone liked her expressions and they went crazy about her on social media. It wouldn't be wrong to say that she's the new crush of boys; forget Smriti Mandhana or Disha Patani, this girl is the latest internet sensation. She is Priya Prakash Warrier, a Malayalam actress.
It was four days ago when no one even knew who is Priya Prakash, however that one video changed her life and it also landed her in trouble. A group of people from Hyderabad have reportedly lodged a complaint against Priya and the makers of song Manikya Malaraya Puvi from Oru Adaar Love claiming that it hurts the sentiments of Muslims.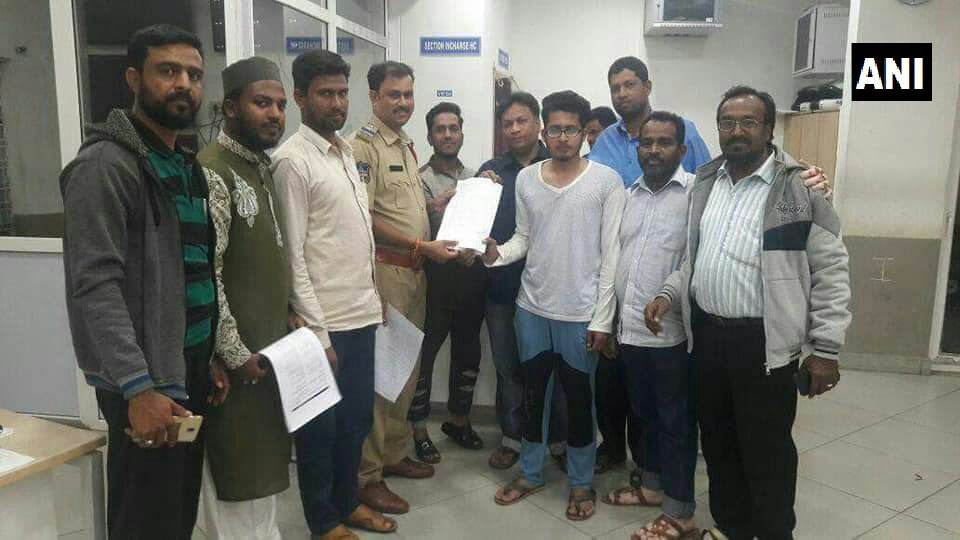 According to the report the complaint has been filed by a group of Muslim youth with Falaknuma police station in Hyderabad. The youth claimed that the song, when translated into English, allegedly insults the Prophet and they want action to be taken against the video. However, the police are yet to file an FIR.
The complainant Muqeeth Khan said, "After listening to the song, I went for the translation of the lyrics. The translation is our Prophet." Khan also explained that a boy and girl are seen romancing with the name of the prophet played in the background. He added he attempted to exercise his freedom of speech and thus filed the complaint.
Hyderabad youth files complaint against Priya Varrier and the producer of the viral song pic.twitter.com/EmLPyDtP8q

— TIMES NOW (@TimesNow) February 14, 2018
But he also said that he had nothing against the movie or the actor, only with the song itself. The song is composed by Shaan Rahman.
Besides, a Hindu group took to Facebook and asked for boycotting the flick. For protest named "Durga Vahini's March Against 'Oru Adar Love'", people have organized an event on Shankumugham Beach at Thiruvananthapuram.
Muqeeth Khan, complainant against the Priya Varrier song, speaks to TIMES NOW pic.twitter.com/y3FShaFOf3

— TIMES NOW (@TimesNow) February 14, 2018
Here's what the event loosely translates, "When Hinduism is going to outer space, these kind of regressive ideas are not a good ideal for our youth. More importantly, films like these are an embarrassment to Indian culture. So we request all men and women to come join the Durga Vahini's march protesting against the movie, Oru Adaar Love."
It's not shocking for any movie to receive protests or criticism nowadays as we have already seen "Padmaavat" going through such troubles.
Also Read: Ever Wondered Who Is Priya Prakash Varrier's Boyfriend? Here's Everything You Should Know