Meet Chhotu Baraik, A Beggar At Railway Station Who Has 3 Wives, Rs 30,000 Monthly Income And Side Businesses
Each and every parent on the earth want s respectable career for their children. No one even in their worst nightmare wants their kids to be a beggar, isn't it?
But, there are some beggars who really do well. With the dedication and true passion, they have achieved great success. Choosing the profession as beggars, today they have big bank balances, yes, it's true.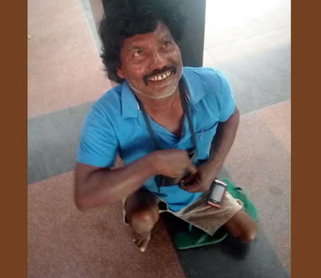 Amidst the encounter of Chakradharpur railway station in Jharkhand, one will find a beggar by the name Chhotu Baraik. He has three wives, Rs 30,000 monthly income, and even a shop. He, while begging at the railway station remains a member of the sign, a marketing firm for health and personal care products.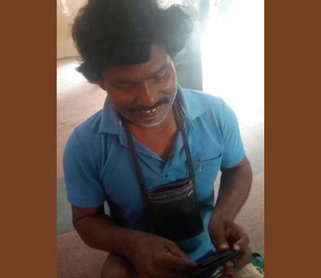 The 40-year-old physically disable waist downwards mainly begs in nearly all the trains that make a stop at Chakradharpur railway station while communicating on his mobile phone. You won't believe what's his annual income through begging. In his own words, the amount of money he makes in a year touches nearly Rs 4 lakh.
Using his income consciously, Chhotu managed to open a utensil shop in Bandi village of Simdega district and one of his three wives will run it. The earnings from the shop help his family lead a comfortable life as per their standard and for Chhotu, he's an independent dealer of Vestige, a claim that he backed with a Valid ID card.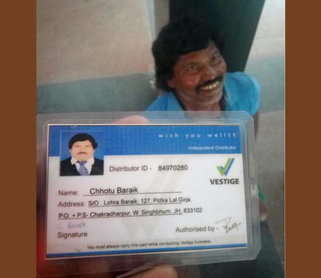 Generally, he never opens about his personal life, only after urging him, Chhotu revealed about his wives, residence in Potka village and earnings from various means. Chhotu said that the crushing weight of poverty brought him to the railway platform where he began begging and with time his daily earnings began touching Rs 1,000 to Rs 1,200.
He also said that he still married to all his three wives and provide them with fixed monthly finances.
Also Read: Meet Bharat Jain, The Richest Beggar In India Who Owns Rs 80 Lakh Worth Apartment In Mumbai