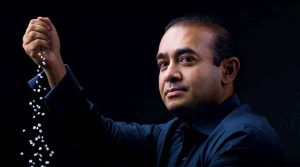 China Asks India To Deal With Hong Kong Directly Over Nirav Modi Issue
Beijing: China on Monday conveyed to the Indian authorities to deal directly with Hong Kong over Nirav Modi's arrest, as he is suspected to be living somewhere there. The Chinese authorities cited that they have their own region with its own set of judicial rules and India need to deal directly with authorities.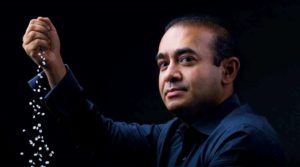 Minister of State for External Affairs VK Singh told parliament last week that "the ministry has sought the provisional arrest of Nirav Deepak Modi by the government of the Hong Kong Special Administrative Region (HKSAR), the People's Republic of China."
Nirav Modi is the prime accused in the USD 2 billion PNB bank fraud case and is believed t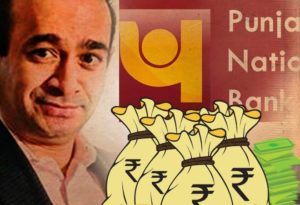 o in Chinese territory.
"According to the one country two system and basic laws of the Hong Kong Special Administrative Region (SAR) and the assistance and authorisation of the central government, the Hong Kong SAR can make a proper arrangement on judicial mutual assistance with other countries," Chinese Foreign Ministry spokesperson Geng Shuang said.
"If India has made a relevant request to the Hong Kong SAR (Special Administrative Region), we leave the matter to the Hong Kong SAR and hope that it will follow the basic laws and relevant judicial system agreement with India to deal with the relevant issue," Mr Geng said.
Hong Kong has its own separate independent system where China can have a say only in defence and external affairs. While India has previously made an extradition treaty with Hong Kong, there has been no such agreement done with China.
Nirav Modi, who is from a long time on the lists of rich Indians since 2013 was named in the huge scam along with other companies like Diamond R US, Stellar Diamond and Solar Exports, and also an uncle and business partner. The scam was admitted by the Punjab National Bank in February and leading to a massive upheaval in the country's banking system.
Earlier,  cops from various agencies started their investigation into the alleged Nirav Modi scandal, whistle-blowers made their line to the PMO yesterday with complaints which were immediately forwarded to the concerned authorities to sift through and in some cases was backed by finer details with the enclosure of documentary evidence.
The agencies who were investigating, have always been on the receiving end, despite having conducted some of the most audacious probes, were extra cautious. And after a week, CBI sleuths came to the house of Vikram Kothari who owns a Kanpur-based Potomac Global Private Limited. The reason for this was that they received complaint from the Bank of Baroda in connection with alleged loan default to the tune of Rs 3,695 crore.
You May Also Read: Weeks After NiMo Scam, PMO Urges Investigative Agencies To Gear Up Efforts To Penetrate Corporate-Banking Nexus