This Guy Put Up A Hilarious Instagram Post To Shame Friends Who Don't 'Like' His Posts
People, in general, get frustrated for different reasons.
It might be when our boss takes all the credit from us or When you look at your crush dating someone who isn't even as attractive as you are or eating 'Sushi' when your friend told you and finding out that it is a horrible thing that shouldn't exist.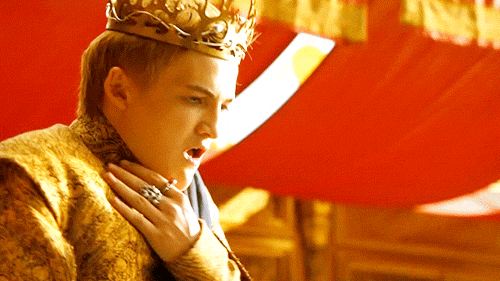 People might or might not get frustrated for the above-given reasons, but there is one reason why almost everyone gets frustrated. If you've been using Facebook or Instagram for a while, you might have probably noticed that you don't get as much as likes even though you had many friends.
It is when your close friends don't appreciate your absolutely brilliant social media posts and 'LIKE' them. Of course, they are funny and very thought-provoking, isn't it?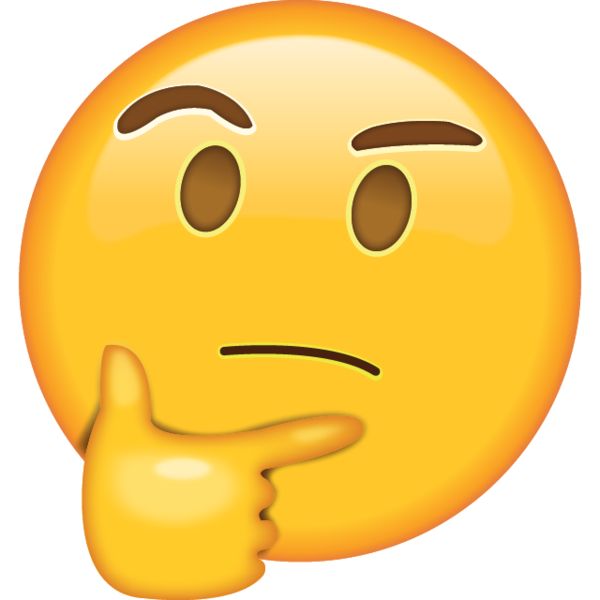 We all have friends who are so busy stalking other people on social media that they often ignore your insightful updates. But why is it that the number of likes on your posts is way short of the number of followers you have?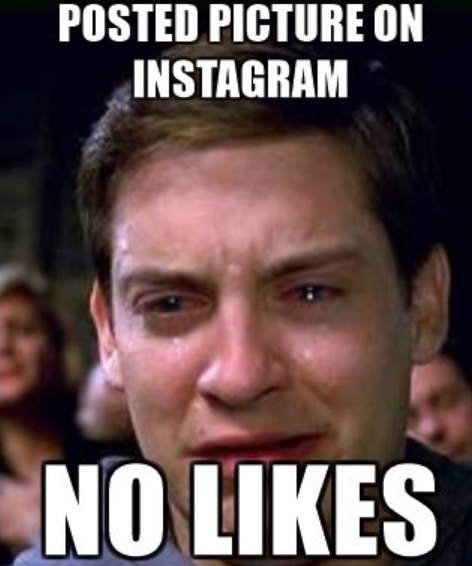 Have you ever thought what would be the reason for it?
This Instagram user had found a trick to avoid the above problem and it is creative and amazing. The trick has now been removed from his profile but we will help you with it. Here's what he wrote in his post:
"I have noticed that although I have 300 followers, I am not receiving 300 likes on my photos. I'm not sure if this is being done intentionally or if these 'friends' are forgetting to click 'like'. Either way, I've had enough. I have compiled a spreadsheet of individuals who have 'forgotten' to like my most recent posts. After 2 consecutive strikes, your name is automatically highlighted (shown in red) and I am immediately notified. 3 Consecutive strikes and you can expect an in-person 'consultation'. Think about your actions."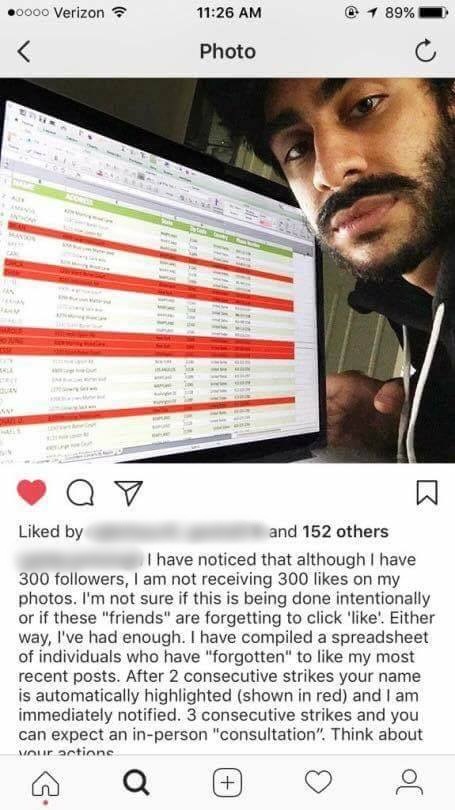 At the time he shared this post, he already has 154 likes on it just to avoid his wrath. You can see the excel spreadsheet that this boy does not fuck around.
Tag your friends and let them know that not liking your posts isn't cool. Aise karogey toh Katti ho jayegi.