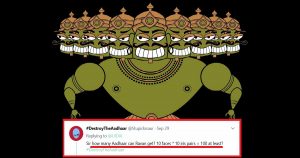 "How Many Aadhar Cards Does Raavan Get?" Asks A Troller On Twitter, Gets An Epic Response From UIDAI
UIDAI Social media took out an epic comeback to a Troller and left every other Twitter user in splits. Aadhaar Tweet handle @UIDAI wished all their Twitter followers on Dussehra saying, "A time when the world sees the power of good governance. Let us continue this true spirit with Aadhaar."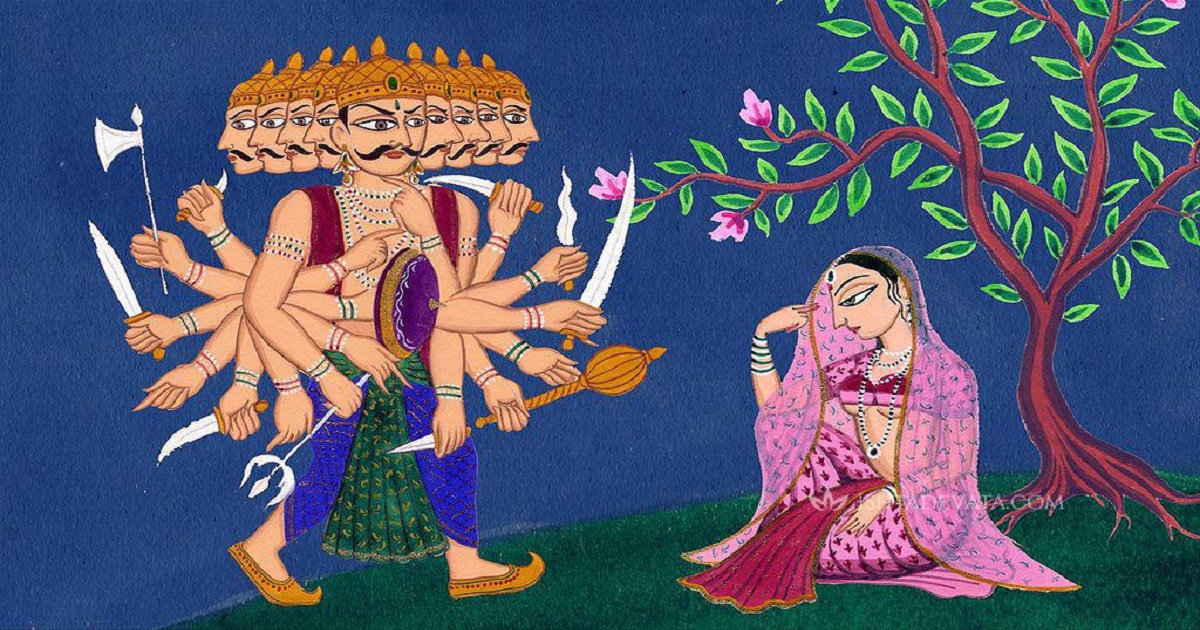 They tweeted an illustration of arrows piercing through the ten-headed Ravana and the picture showed up the triumph of good governance. Check out their tweet here.
A time when the world sees the power of good governance.
Let us continue this true spirit with Aadhaar…#HappyDussehra pic.twitter.com/5KE5uVo1Dc

— Aadhaar (@UIDAI) September 30, 2017
Replying to this Wishes, one Twitter user named "Destroy The Aadhaar" posted a question asking – "Sir how many Aadhaar can Ravan get? 10 faces, 10 iris pairs = 100 at least?" Their comeback was way-too hilarious and you couldn't stop laughing at it. Here's their reply
Not a resident of India. Not eligible to enroll for Aadhaar.

— Aadhaar (@UIDAI) September 30, 2017
And this reply made twitterati burst into laughter! Check how Tweeple reacted after reading their comeback reply.
Agreed.

— Aadhaar (@UIDAI) September 30, 2017
Hahaha new age social media champions are making @UIDAI cool ! I hope we really implement Aadhar well in our country. Will help a lot

— Harmik Singh (@harmiks) September 30, 2017
Lol….trying to troll gets trolled on an epic level.

— Abhishek Jainn (@AbhishekJainn9) September 30, 2017
Doubt cleared 😂😂

— ㅤ ㅤㅤㅤㅤㅤㅤㅤㅤㅤㅤ (@Doga_The) September 30, 2017
You seriously nailed it, folks. Excellent!!

— Neethu (@2friendstweet) September 30, 2017
Also Read: Dying Women Molested By Bystander On Bridge During Mumbai Stampede, Footage From Stampede Reveals Ugly Side!