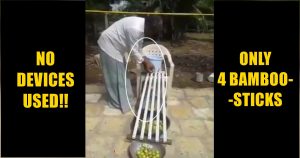 [WATCH VIDEO] This Man Introduces A New Jugaad By Which We Can Measure The Size Of Lemon Using Bamboo Sticks
There are many things which can be resolved by using the sheer common sense rather than the electronic devices. This is one such invention by this farmer that surprised everyone. He literally found a method to measure the size of lemons using no electronics or scales.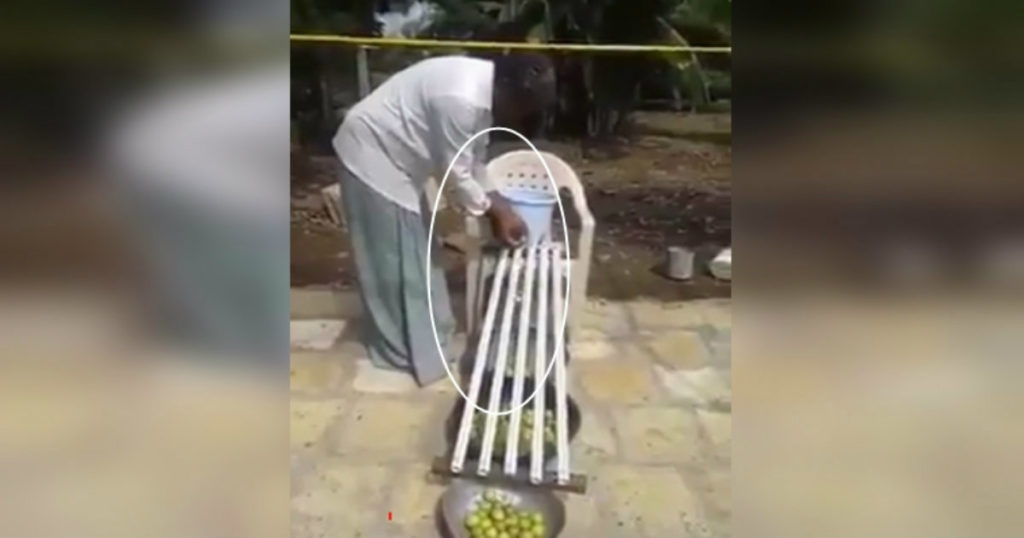 It is perfectly said that "Necessity is the mother of invention". Though there are zillions of inventions made by the educated scientists, this simply remains as a standout as it is done by a farmer. On a brief note, this clever hack by a man grading lemons using nothing but bamboo sticks is something tinged with humor for sure.
Someone shared the video on Twitter, wrote, "Grading of Lemons, Indian Farmer does it without using any machinery".
Watch the video here:
Grading of Lemons,

Indian Farmer does it without using any machinery 👍🏼 pic.twitter.com/Rq76kxhxzr

— Girish (@apthamitra) October 13, 2017
Now that it is seen that the task is done without using any kinds of any machinery, isn't that a wonder to see such inventions. India is full of wonders and such deeds prove it back-to-back. The tweet has gone viral garnering more than 17700 retweets and thousands of likes.
Related Article: 7 Ways You Can Train Your Brain To Learn Good And Healthy Habits – Check Out!