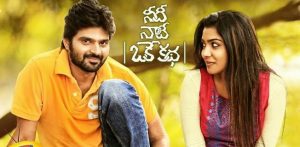 Needi Naadi Oke Katha Review Rating Live Updates Public Response – Sree Vishnu Nidhi Naadhi Oke Katha Movie Review
Needhi nadhi oke Katha is a romantic thriller Telugu movie directed by Venu udugula who has predominantly worked in the Telugu film industry. This is his first directed film. Needhi nadhi oke Katha is produced jointly by Krishna Vijay and Prashanthi. The movie is going to be released on March 23rd, 2018.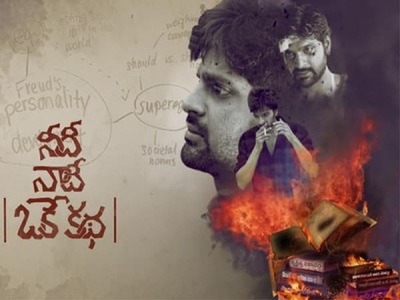 The male lead in the film is Sri Vishnu, who has debuted with small roles in the movies. He also played small roles in baanam and solo. The female lead is Satna Titus who is a south Indian actress.
NEEDHI NADHI OKE KATHA MOVIE CAST & CREW:
Cast:
Sri Vishnu
SatnTitus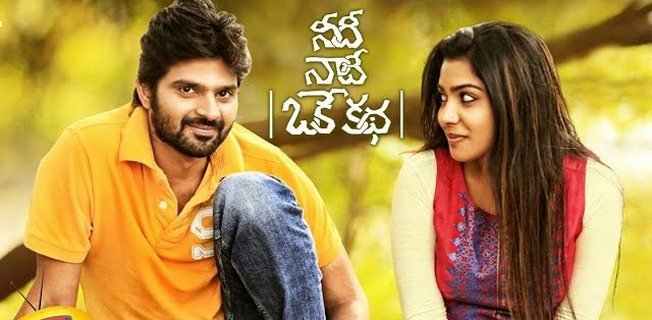 Crew:
Directed by: venu udugula
Produced by: Krishna Vijay and Prashanthi
Music director: Suresh Bobbili
Release date: 23rd March 2018
Country: India
Language: Telugu
NEEDHI NADHI OKE KATHA STORY:
Synopsis:
sagar, the male lead role is a carefree student who is not at all interested in studies. this naturally doesn't go well with his ambitious award winning ( teacher ) father, who expects his son to be more responsible and achieve greatly in his career which also leads to his reputation and image in the society. sagar, happy going lucky boy fails to clear all his exams in three years which obviously makes his father anger. as sagar loves his father immensely, he decided to change himself and make his father happy by his doing. then, he meets dharmika who is a studious and disciplined girl and has all ideal characters according to Sagar's father. he makes dharmika his friend and seeks her help in transforming himself for his father. how did he transform? what happened later? watch the film to get the remaining answers.
NEEDHI NADHI OKE KATHA MOVIE REVIEW:
sree Vishnu nailed his character as sagar. he is been improving his acting skills from each film. he has taken the complete film on his shoulders. this is a complete one-man show. satna Titus as dharmika has done a fine job. satna also did well in the songs. devi prasad, the father character is another advantage for the film. he just lived in his character. posani Murali Krishna appears as a personality development trainer in the film and has justified his character.
not every Friday, you get a chance to watch such emotional film like needhi nadhi oke Katha. such realistic films are very rare. without any deviation, the debutant director has plotted the film delivering a best and fine story. the lead characters made the movie more realistic with their amazing performances. they are so natural in the emotions. the first half sticks with the emotional values, whereas the second half completely sticks within the story of the film. this is a film which directly came from the soul of the director. this is not a regular commercial film.
POSITIVES:
emotional content & dialogues
sree Vishnu
simple narration
second half
direction
music
NEGATIVES:
sree Vishnu slang in the first half
some lag scenes
Allindiaroundup Rating:  4/5
Audience rating:
FINAL VERDICT:
needhi nadhi oke Katha is a realistic, relatable and rare movie. sree Vishnu steals the eye of the audience. this is a must watch film.
Stay tuned to this website. We will update Needi Naadi Oke Katha collections here. Press CTRL+D to bookmark this page for easy navigation.